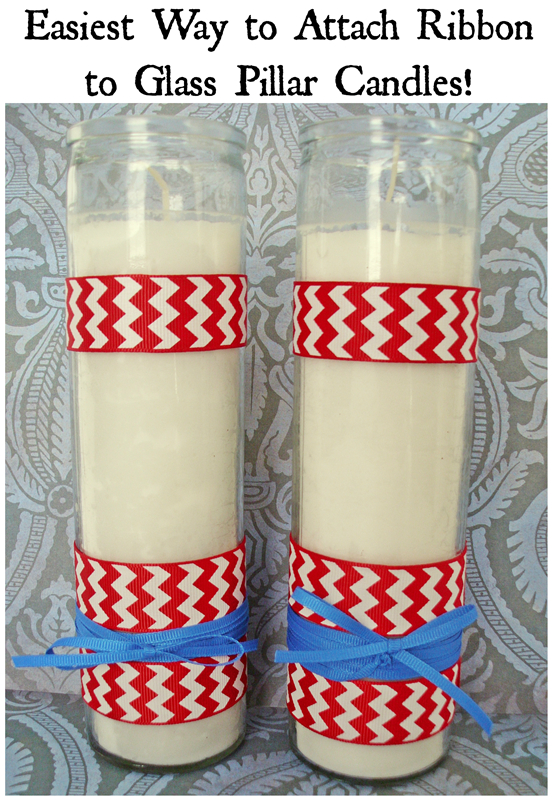 Welcome to another fun edition of Crafty Hangouts!
This month we are being sponsored by The Ribbon Retreat, one of my favorite online sites to purchase ribbons and lace!

(Remember my post about Layering Ribbons on a Vase? Those gorgeous ribbons and embellishments were from The Ribbon Retreat too!)
Our theme for this round of Crafty Hangouts is Patriotic Crafts, just in time for the July 4th holiday!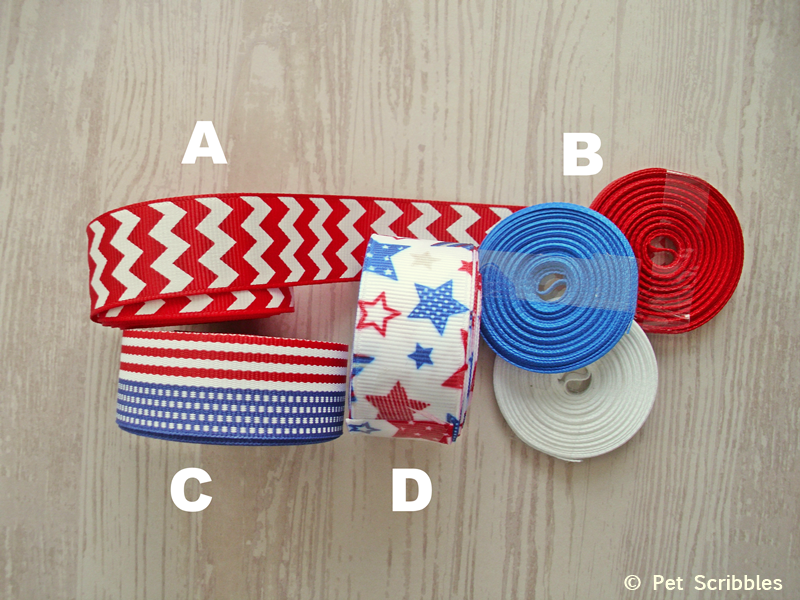 Oh, and in case you're not familiar with The Ribbon Retreat yet? Here's just a small sampling of the amazing ribbon selection they have: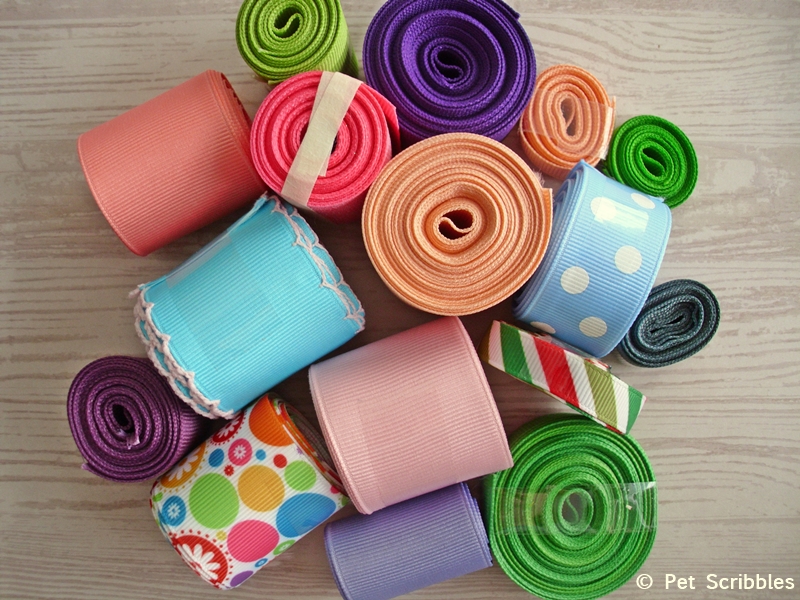 Gorgeous! Gorgeous! Gorgeous!
And the quality and service from The Ribbon Retreat is top-notch, with careful packaging and fast shipping.
Discount just for you!
I'm very excited to share a special 10% off discount for The Ribbon Retreat – available through 9/30/14! Just enter the following code during checkout to receive your discount: CH10
And now on to the main event!
Watch my short video tutorial below, where you'll find my super-easy way to attach ribbon to glass candles! (And after you watch the video, scroll on down this page for details on supplies!)
Supplies!
The candles used in the video are basic glass pillar candles, sometimes called Prayer Candles or Devotional Candles. You can find them at the dollar store (where I found mine) and at many grocery stores.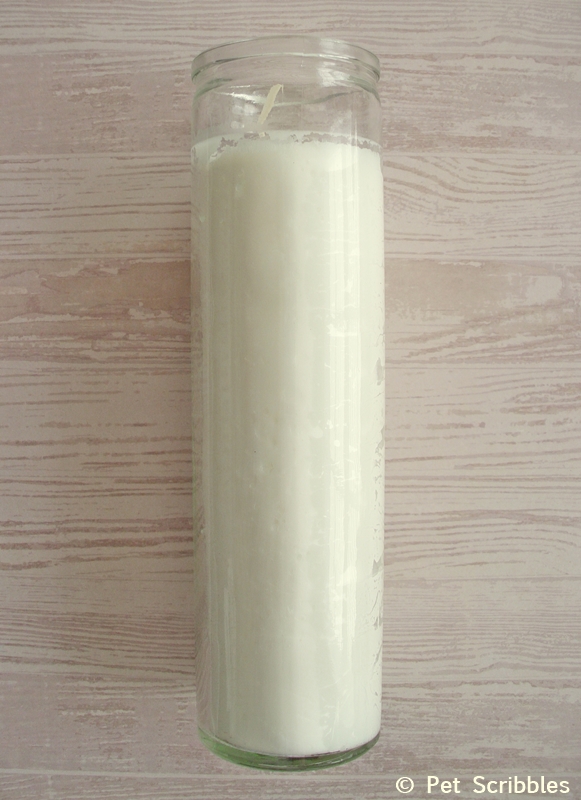 You can also find the candles on Amazon. Here's a link to an example of what you can find there:
(Amazon affiliate link)
These candles are fantastic to use for weddings or any special occasion where you want a long-burning candle. (And the decorating possibilities are endless!)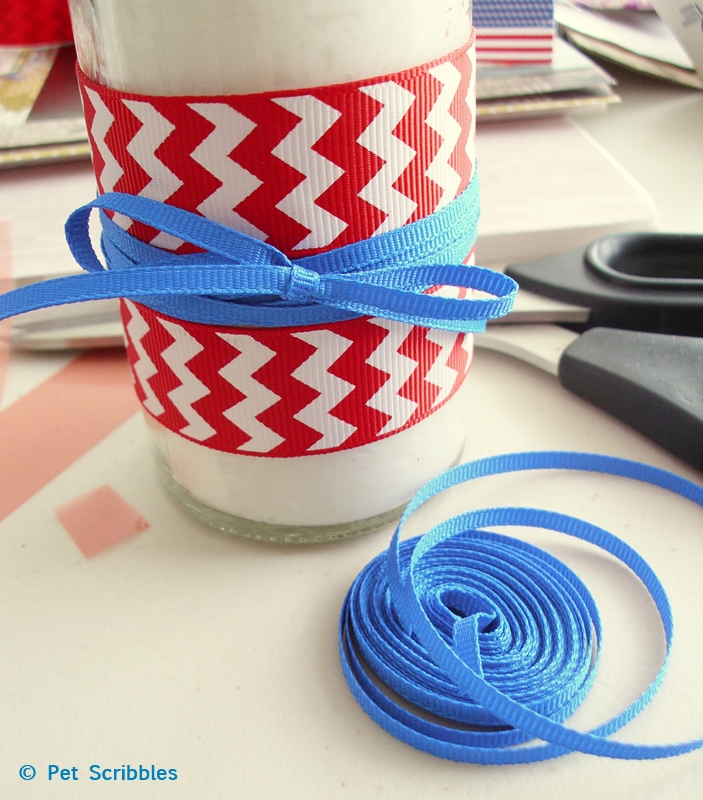 The double-sided tape I used in the video is from American Crafts and can be found at most craft stores. You can also buy the tape on Amazon here:
American Crafts This To That Double-Sided Super Sticky Tape, Red
(Amazon affiliate link)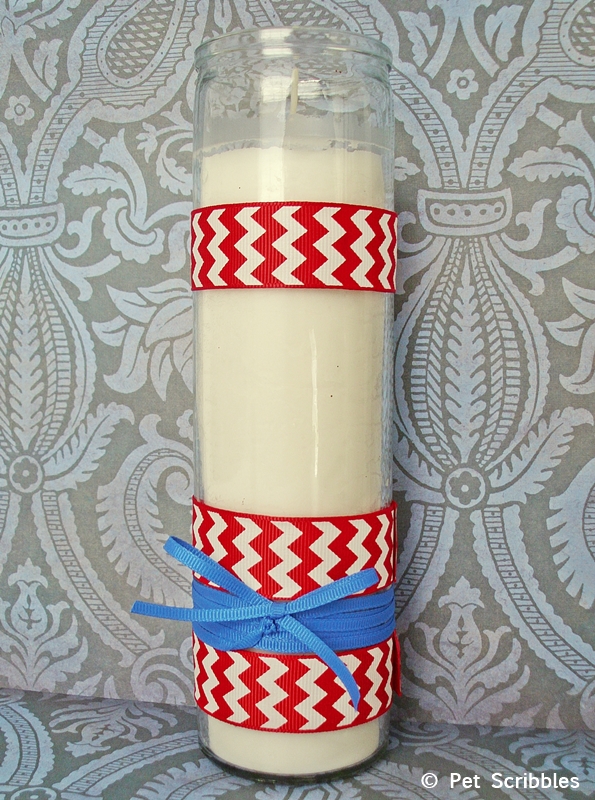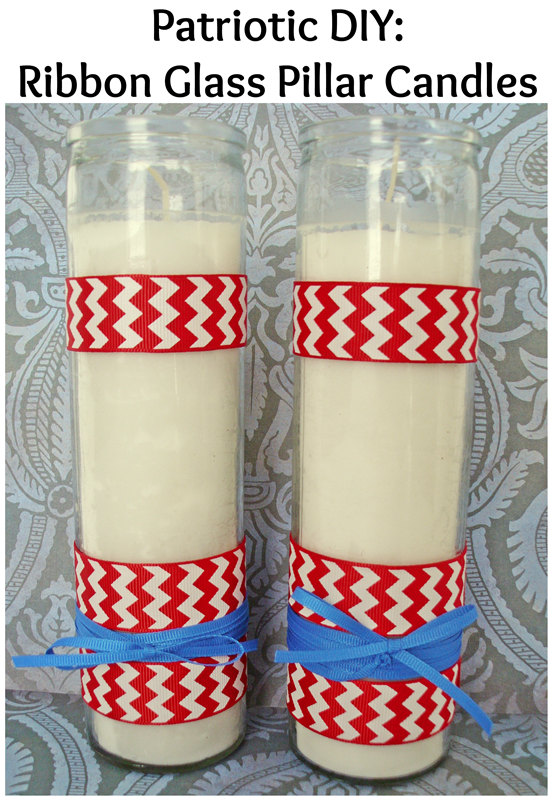 Crafty Hangouts with Patriotic Ribbon Crafts!
Want to see more patriotic craft ideas using ribbon?
Head over to Crafty Hangouts, because all week we've been sharing our short video tutorials for easy crafts you can make for July 4th, or any patriotic holiday!
Simply click on this button: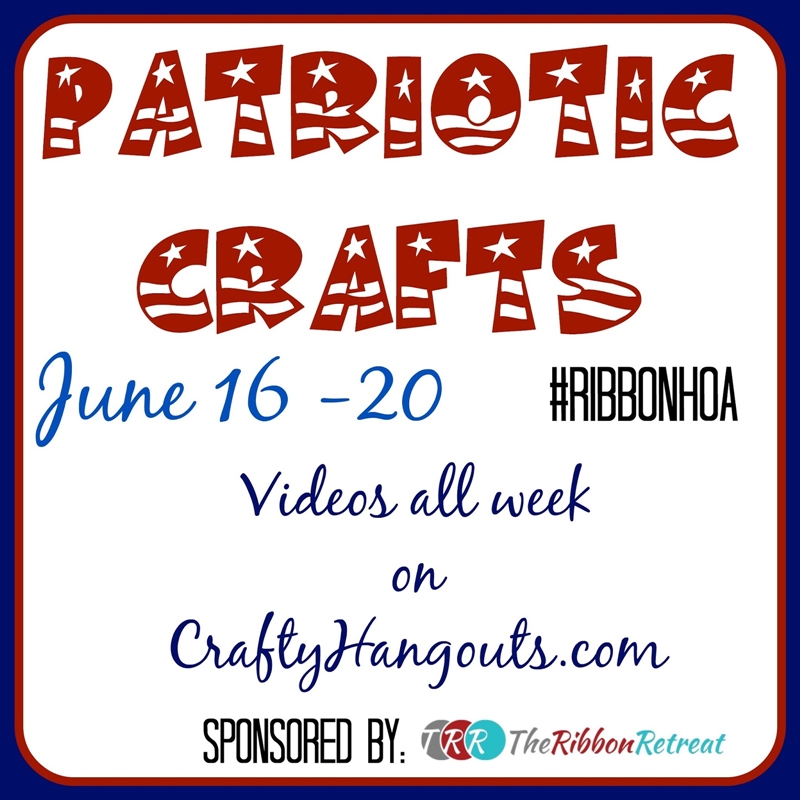 Happy crafting!
~Laura