Where have I been? Oh, just getting lost in my craft room creating this Don't Forget to Dream mixed media 4×4 canvas! And after I created it, I had lots of photos to edit so I could share the entire process with you! Come and see!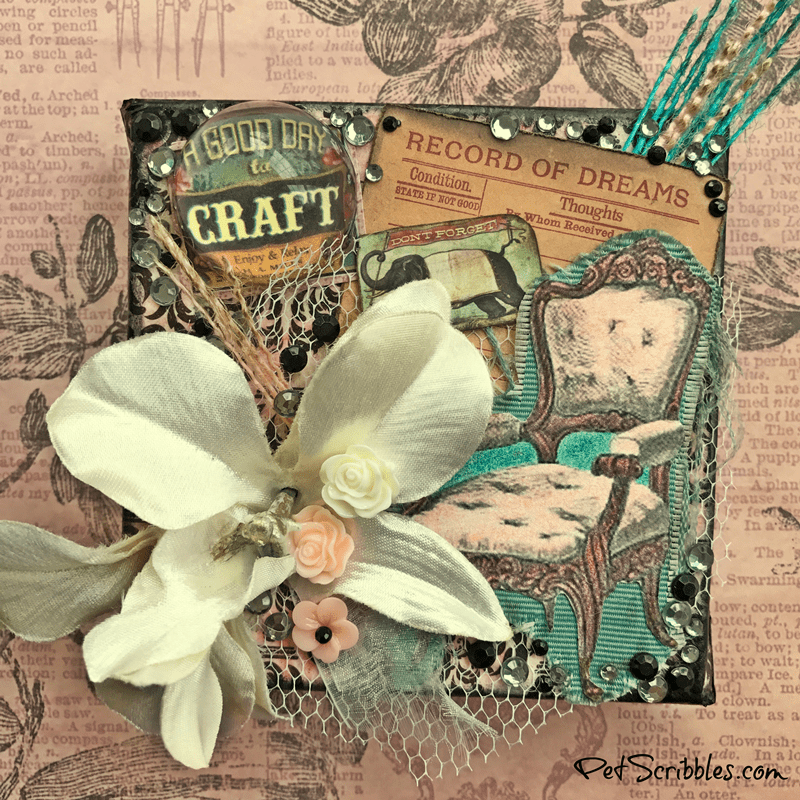 Canvas Corp Brands Creative Crew
I'm really excited to be on the 2017 Canvas Corp Brands Creative Crew! The Creative Crew is a large design team — almost 100 artists from all over the globe. Already it has been so inspiring to see everyone's individuals styles. There's so much talent on this team!

In case you're not familiar, here's a quick bit about Canvas Corp Brands:
The home of Canvas Corp, Tattered Angels and 7gypsies, Canvas Corp Brands offers a wide variety of craft supplies including papers, paints, mists, vintage supplies, burlap, canvas, denim, totes, aprons, clothespins, ropes, stamps, charms, trays and more. A majority of our products are made in the USA and are the perfect choice when looking for wholesale craft and maker supplies.
You'll be seeing and hearing about a lot of their products over the next year, as I incorporate them into my own crafting, as well as create projects as part of the Creative Crew.
Whoo-hoo! I'm very excited about this, so stay tuned!
Don't Forget to Dream mixed media 4×4 canvas
Our first challenge from Canvas Corp Brands was for each of us to create a canvas that reflects who we are individually.
My inspiration came from a vintage chair image coupled with a vintage "Record of Dreams" image, and it just flowed from there.
Supplies:
Why so many supplies?
That supply list above may look lengthy, but many of the items are things you'll already have in your craft stash such as ribbon scraps, tiny embellishments like adhesive gems, liquid adhesive, scissors and so on.
I've included some links in the list above, so that you can click through and check out the supplies I used.
And don't forget to check Amazon too! Here's a few links to some of the other supplies I used: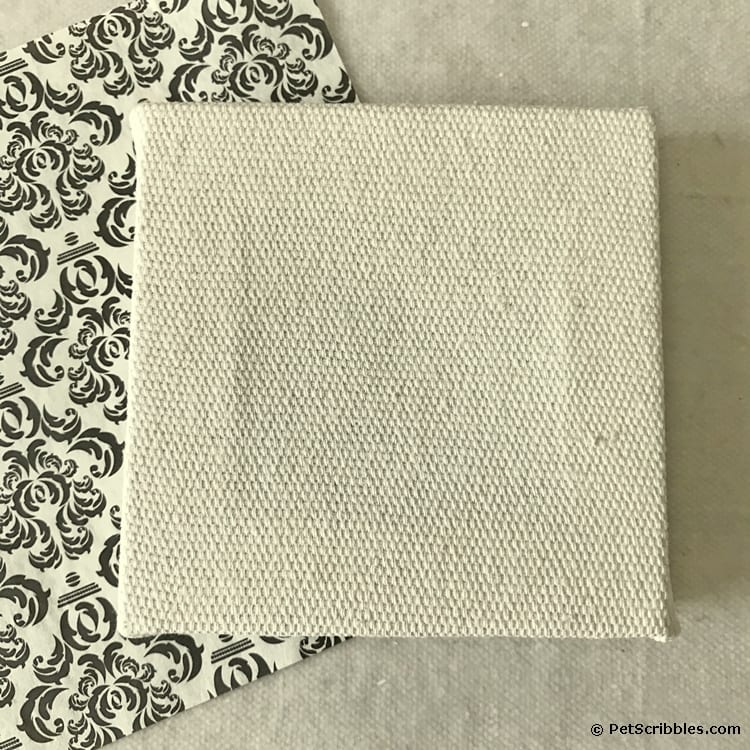 Above is the Canvas Corp 4″ x 4″ canvas I started with. This is a unique canvas, in that there's no gesso — or any coating whatsoever — on top of the canvas. It's 100% cotton canvas, and the way it takes paint and other materials is really wonderful!
Step One: Decoupage patterned tissue paper onto the front and sides of the canvas. Let dry.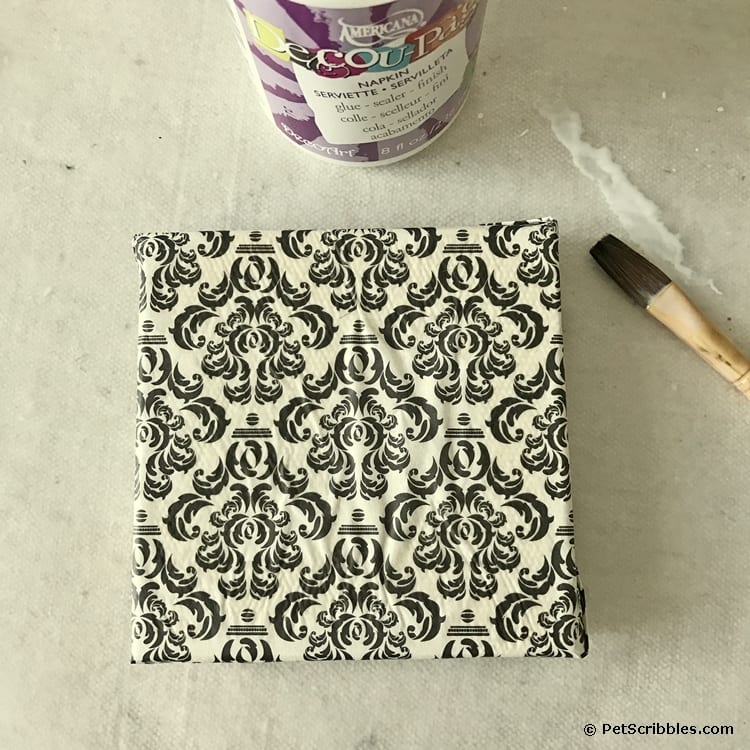 Step Two: Use a small paintbrush to apply Glimmer Glam "Grandma's House" to the front and sides of the canvas in uneven strokes, so that more paint is left in some areas than others. Let dry.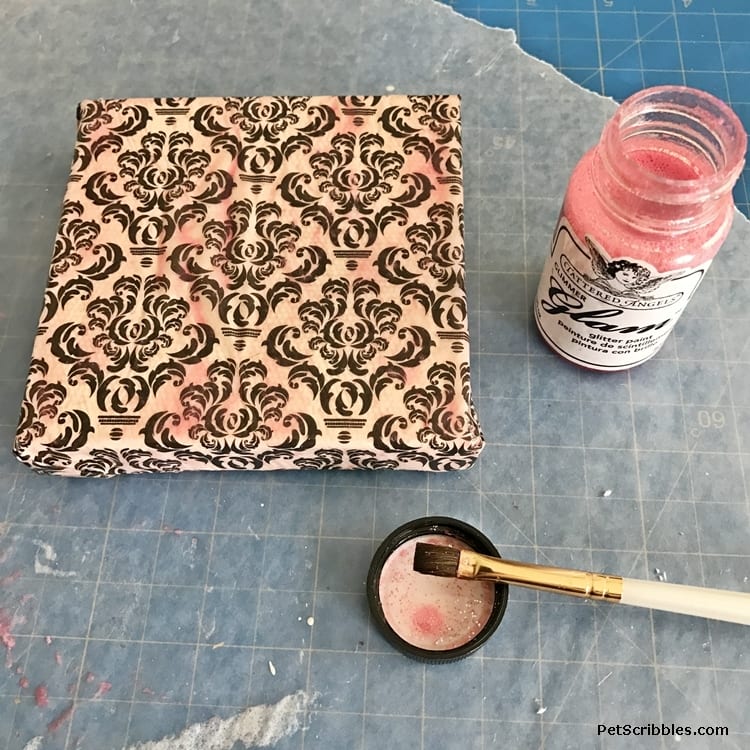 Tattered Angels Mixed Media Origins Collection!
OK — I have to interrupt to quickly mention another cool line of papers from Tattered Angels.
Their Mixed Media Origins Collection is a "paper" but it doesn't feel that way at all! It feels more like a fabric to me. You can color it, paint it, cut it up, sew with it, and more. There are several designs — this one below is called Sitting Parlor.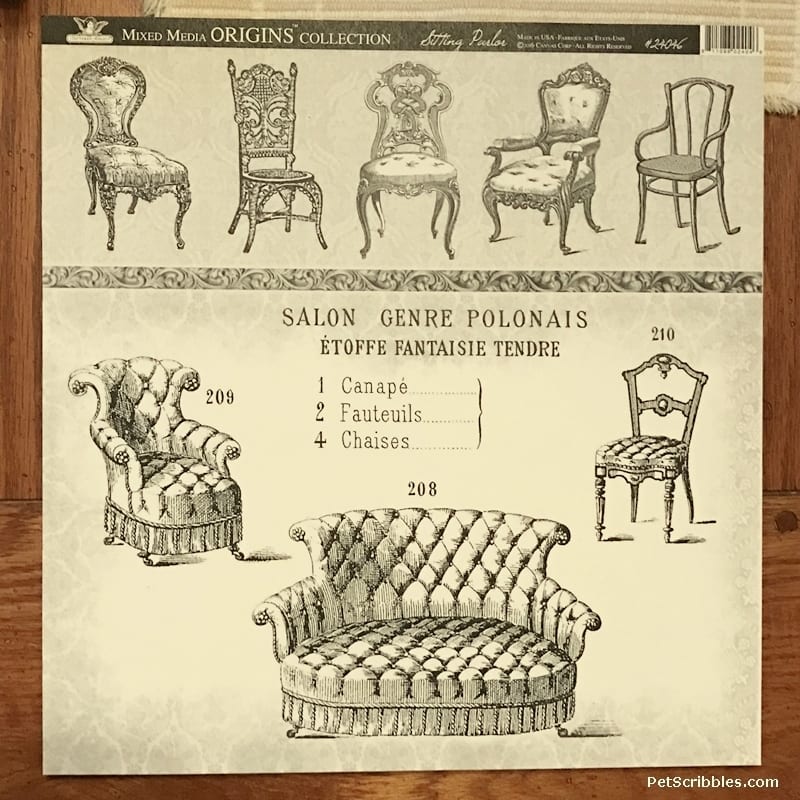 Since I try to color every evening, I decided to try out colored pencils on this paper first. And yes, this material takes the colors brilliantly! You'll be seeing much more of these papers in my projects going forward.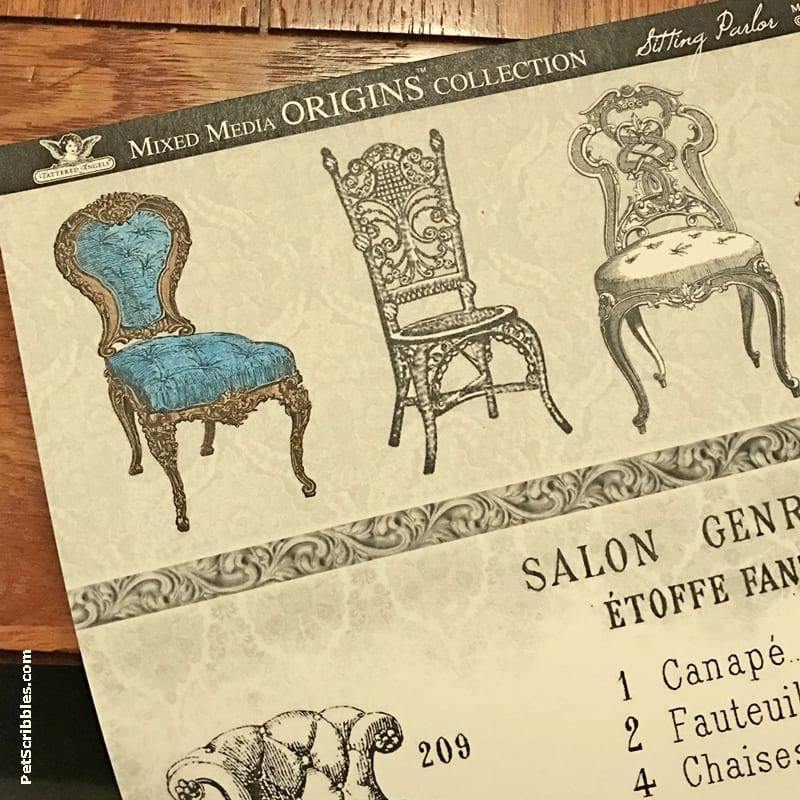 Step Three: Color a chair from the Sitting Parlor Mixed Media Origins Collection with colored pencils, then cut out with small craft scissors.
I always start by cutting out my images with a little border around them. This makes it much easier to either A) keep the border around the image, or B) carefully cut away the rest of the border.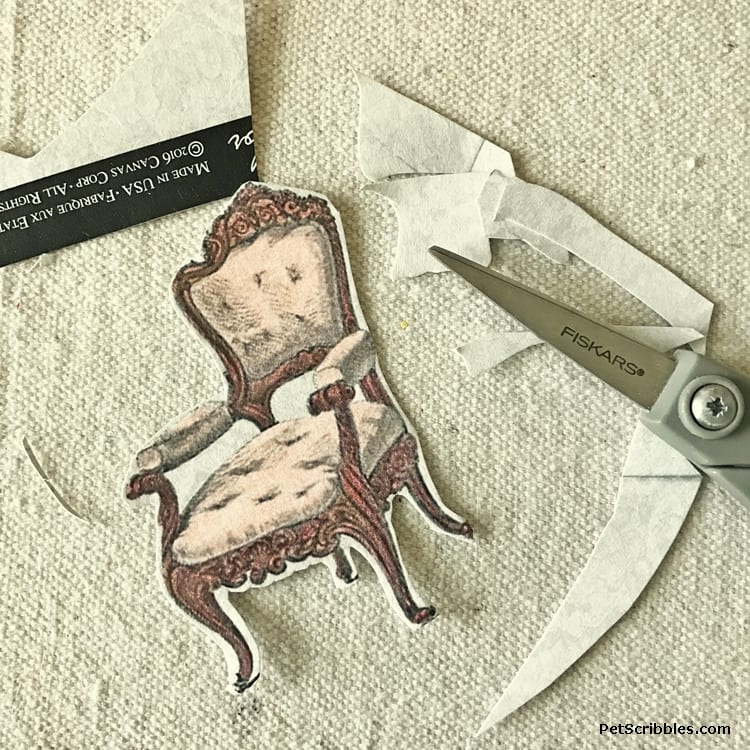 — click here to go to the next page —