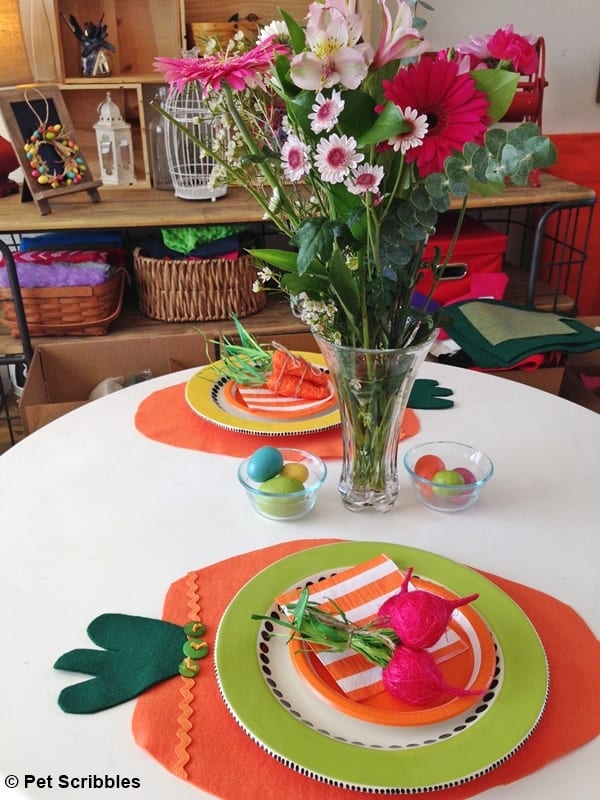 DIY Felt Carrot Placemats
Don't buy fancy placemats for your Easter brunch – make them instead!
I made this set of felt carrot placemats in about 15 minutes!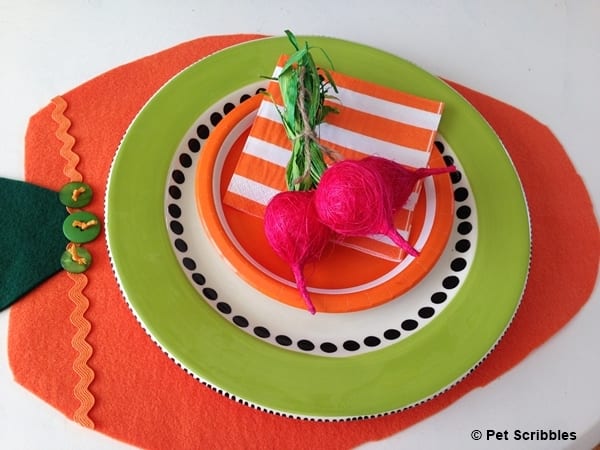 Supplies:
* Felt (The Kunin Group) – you can find it at AC Moore, JoAnn Stores, Hobby Lobby, Walmart
* Scissors
* Buttons (Buttons Galore)
* Embroidery floss
* Ric Rac or trim of your choice
* Fabric adhesive (Aleene's Quick Dry Fabric Fusion)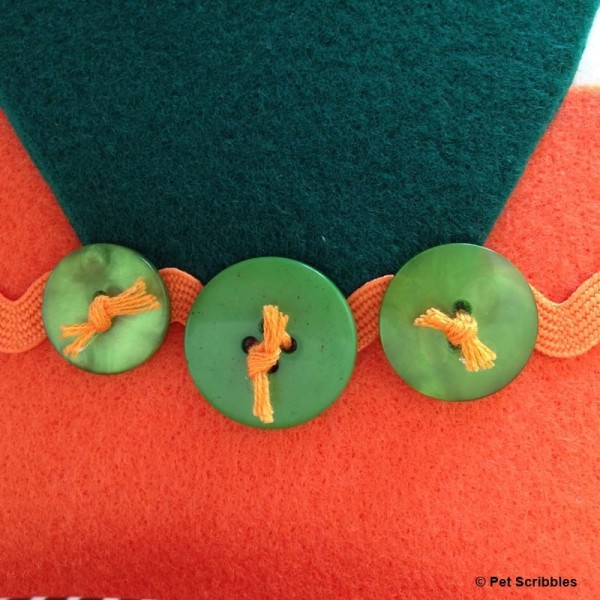 Cut out (free-hand) a carrot shape from orange felt. Cut out (free-hand) carrot leaves from green felt. Glue the leaves to the carrot. Glue down a piece of trim across the top. Add some decorative buttons.
Done!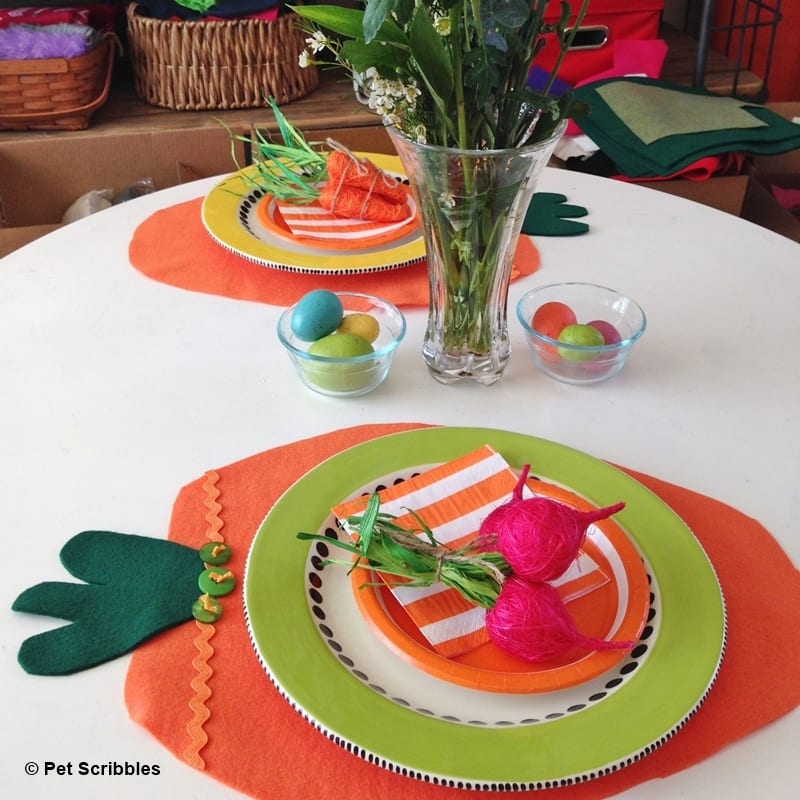 I told you it was easy! Get your kids involved and have some fun putting these together!
Giveaway Time!
Ready for another fun and crafty giveaway? Enter below for a chance to win!
Lauras Are Cool with Carrots
Check out these fun carrot crafts by my fellow Lauras who are very cool!
Happy crafting!
~Laura
Special thanks to iLoveToCreate for being so supportive of our Lauras Are Cool group!