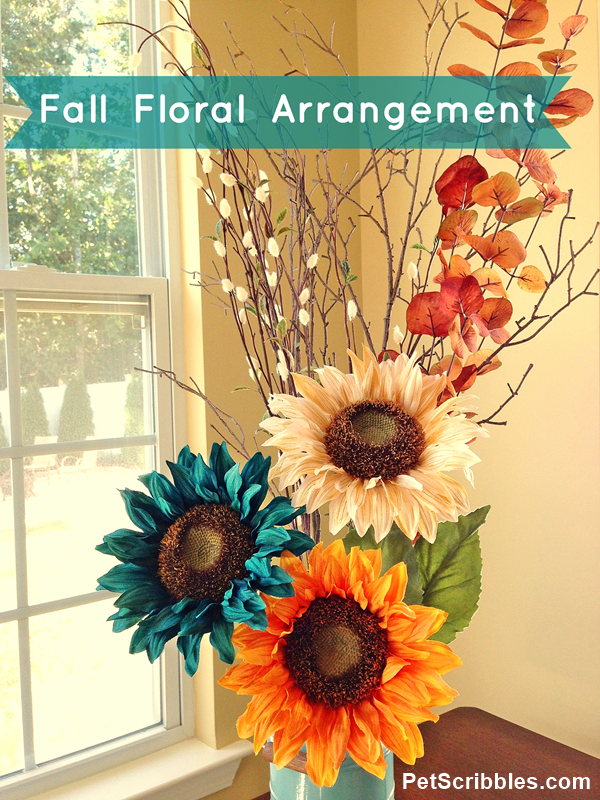 If you're thinking of going shopping this weekend, make sure you head to Michaels craft store and pick up some of their Fall florals and stems.
And no – this post is not sponsored by Michaels! This is just me telling you how gorgeous their faux flowers are for the Fall season! (Say that 10 times fast – I dare you!)
I was amazed at the varieties of flowers and stems to choose from. You can make just about any style floral arrangement to match your decor: large or small, tall or short, fat or skinny. You really can't go wrong!
For our living room mantel, I like to create tall floral arrangements to balance the large flat-screen TV centered over the fireplace.
Here's what I bought at Michaels last weekend…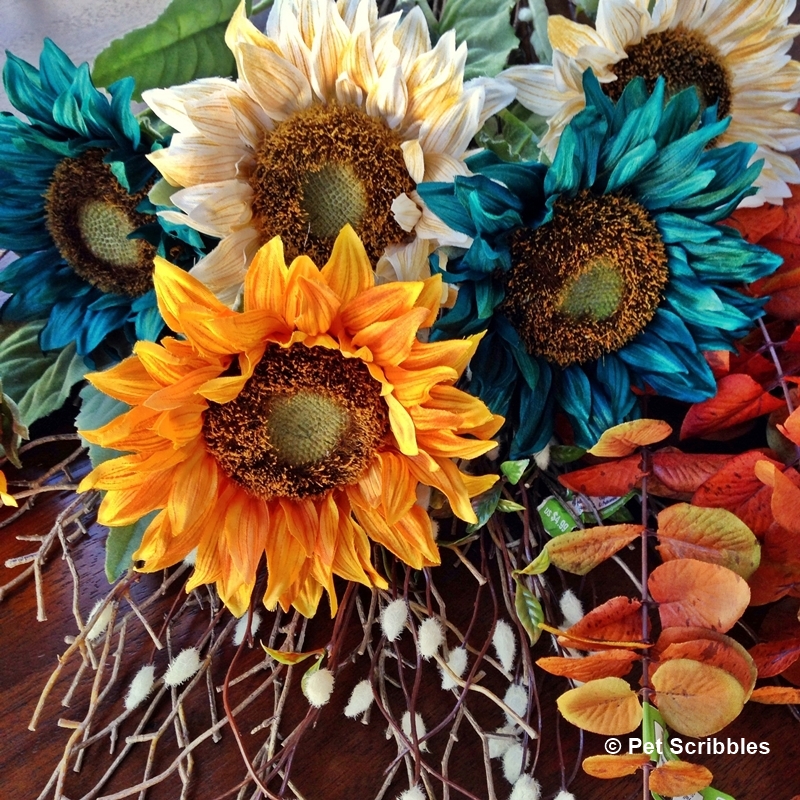 Gorgeous, right?
The fabric sunflowers come in a pretty palette of Fall colors. Look closely and you'll see subtle shadings and lines in each petal, helping to give these a realistic look.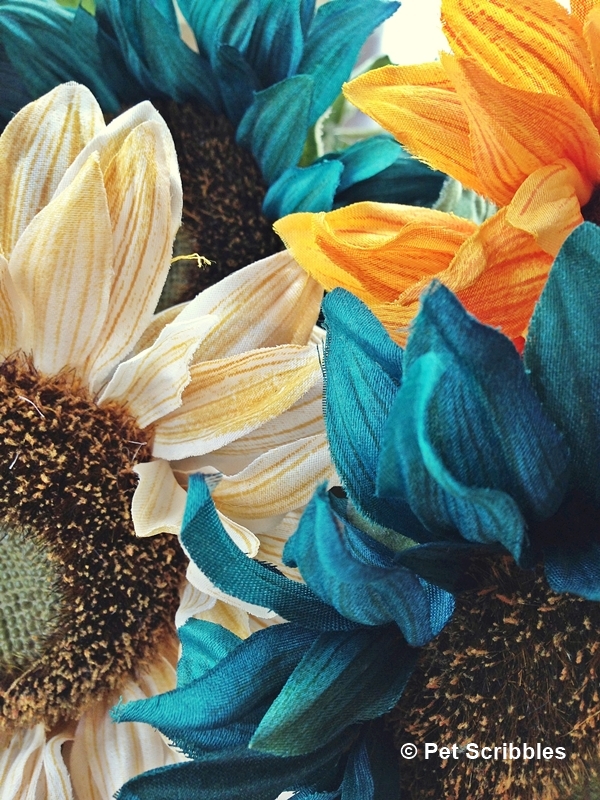 I also purchased several decorative Fall stems: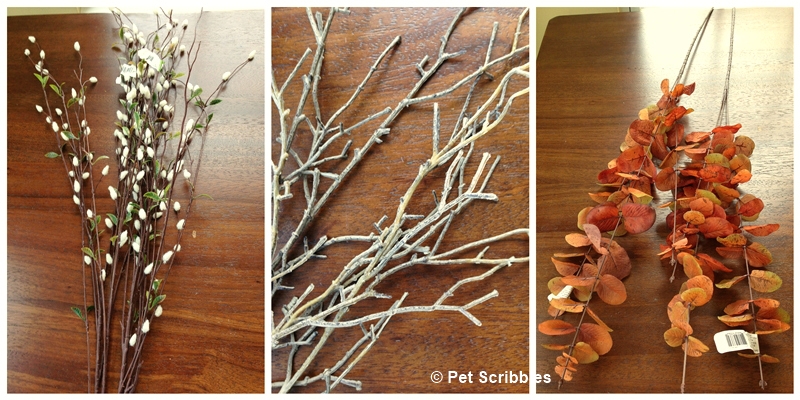 I started each arrangement with these Fall stems first, and then added the sunflowers. As the IKEA canisters I used are rather lightweight, I added some rocks to the bottom – yes from our decorative rocks around our patio. Use whatever works, people!
To keep the arrangement standing upright and not flopping over, since the canister openings are a bit wide, I stuffed small recycled plastic bags into each canister around the base of the stems. I packed the bags in almost all of the way up the sides. Nobody sees it and the flowers stand up proudly!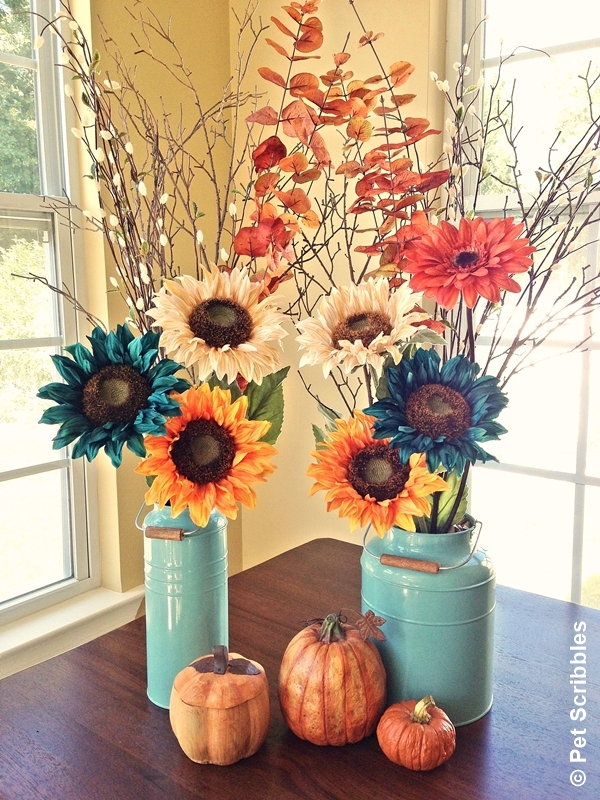 Aren't they pretty? And because they are Fall-themed, I can keep these arrangements up through Thanksgiving.
The color of the canisters is the accent color in our living room, and I have most of our Fall decorations in an orange and aqua palette.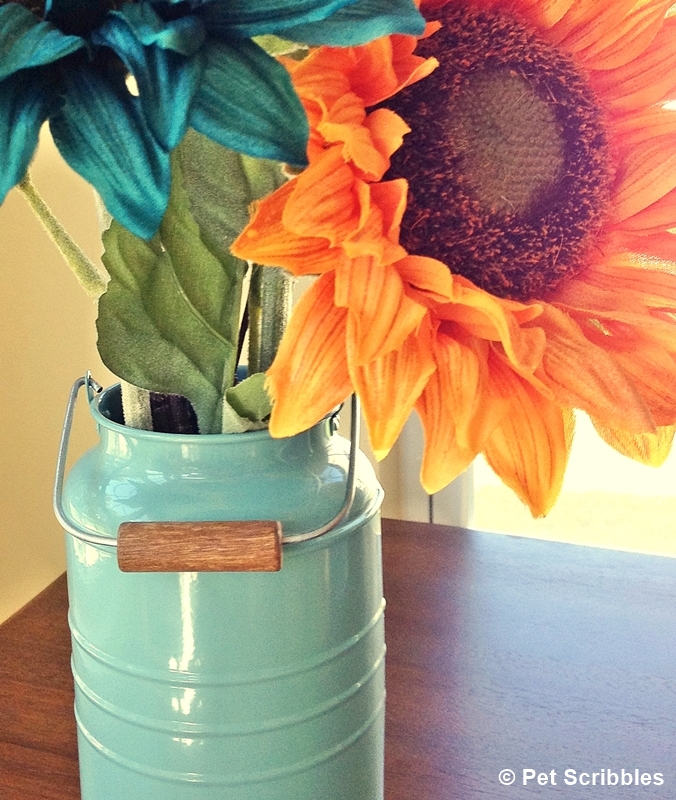 The larger canister needed something more. I remembered the dusty orange, faux flower that was part of a wedding gift we received at our Fall wedding. (I can't believe our 8th anniversary is coming up this month!) The flower is beautiful, but we never have found the right spot for it. Until now! It fits right in with the sunflowers.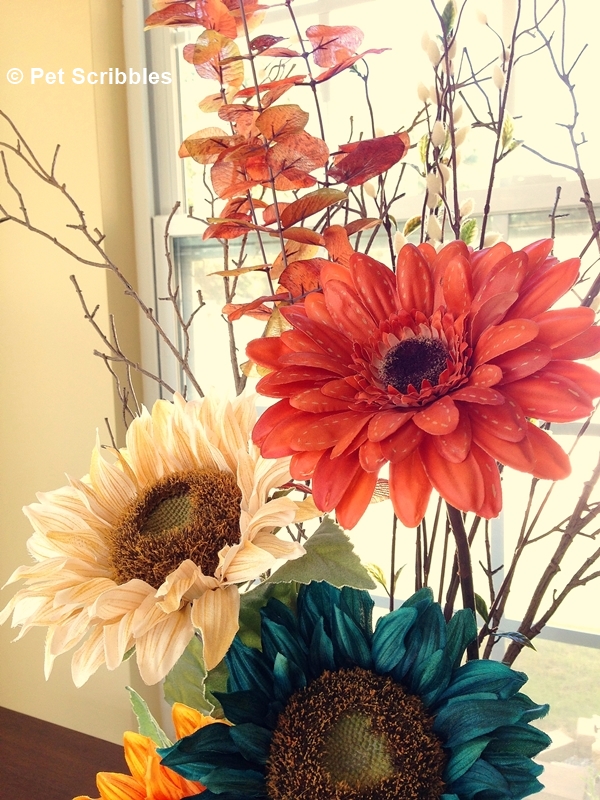 I love the Fall stems. They provide height and color.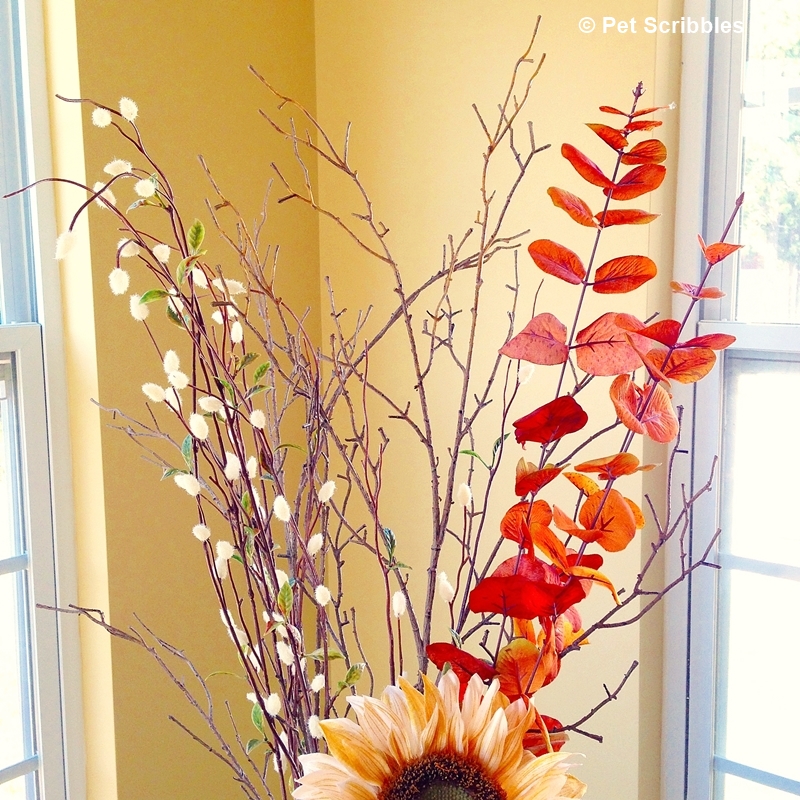 Check out the pretty Fall colors: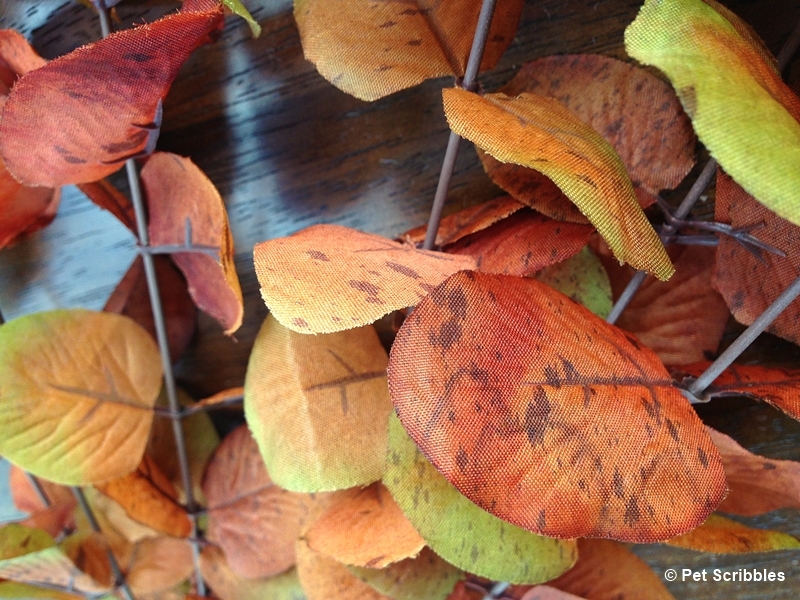 The pussy willows are so pretty. And they're fuzzy!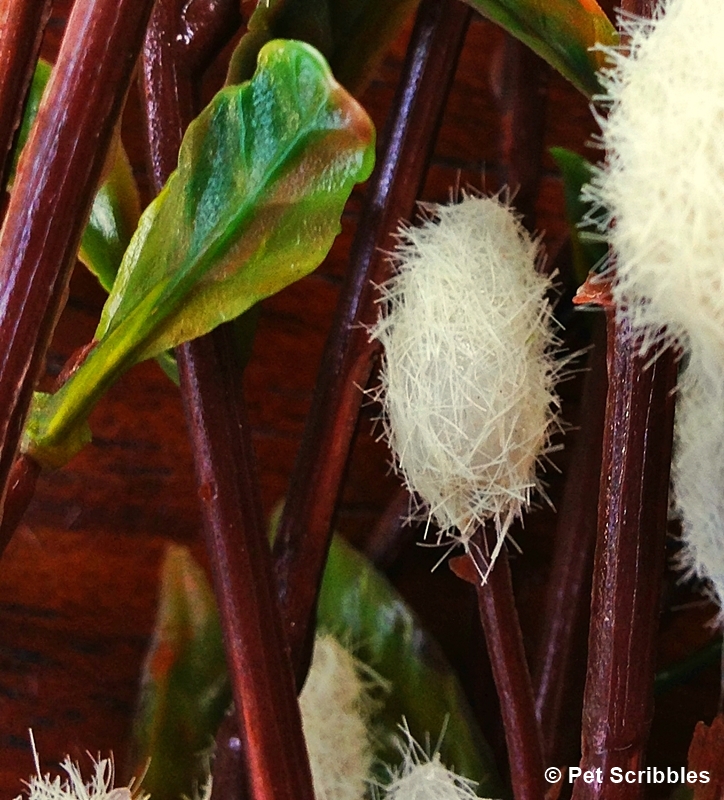 These were fun to shop for, and fun to put together!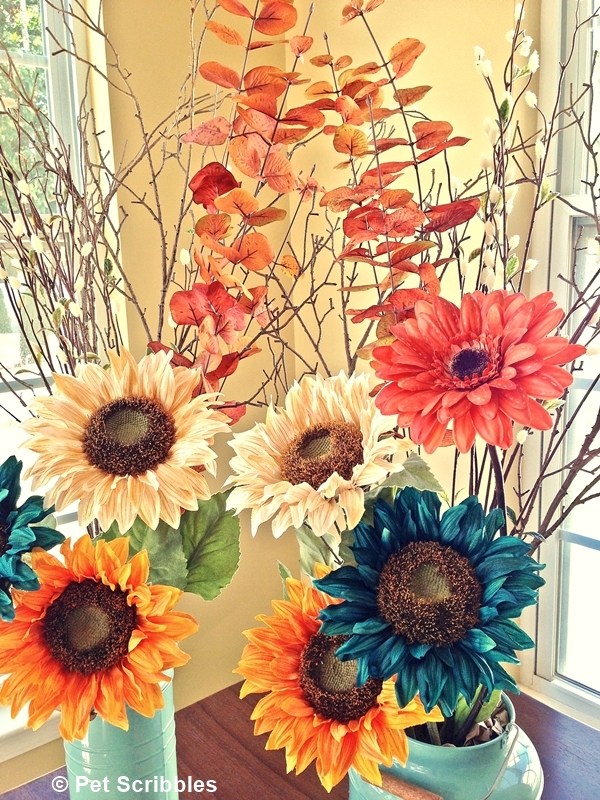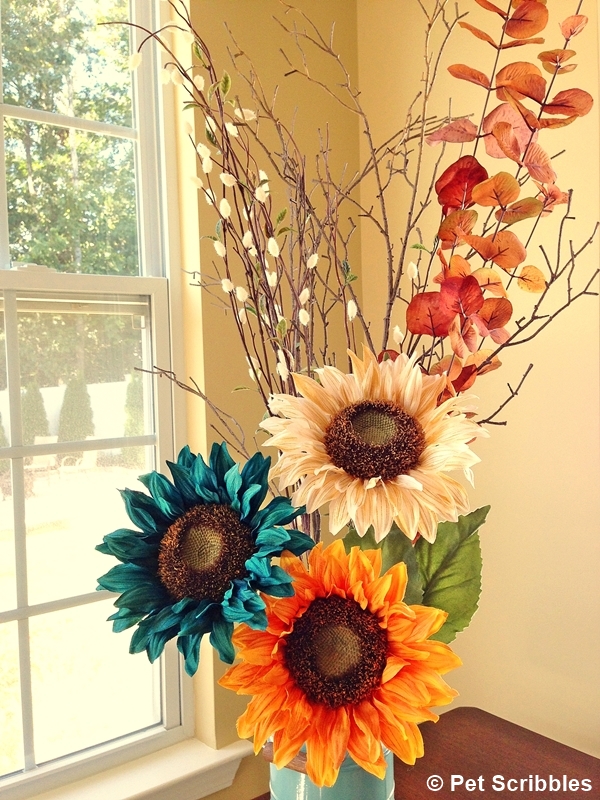 (And Michaels has their florals and stems marked down now too! I might need to buy more!)
Happy arranging!
~Laura