World Market!
Happy Mail is so much fun to create, to send and to receive!
World Market is definitely the place to go for awesome and adorable little things that are great for shipping. The best part is they have tons of cards, note cards, packaging materials and wrapping things too!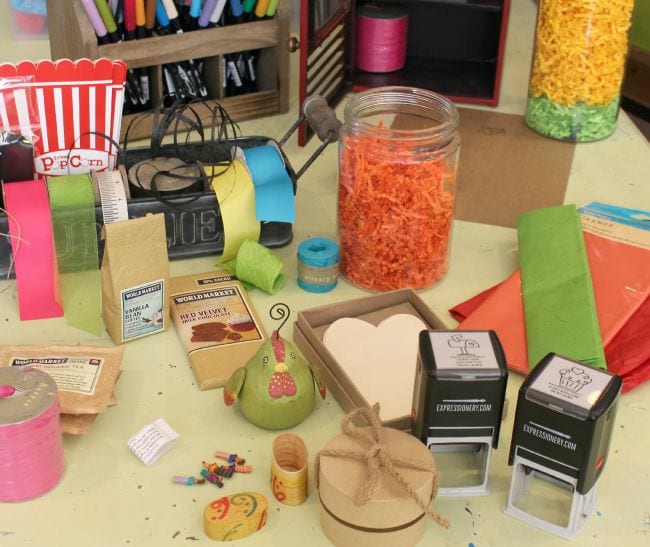 I love shopping online at World Market's website, and I'm SUPER excited that a brand new World Market store will be opening up in Shrewsbury, New Jersey! It's about an hour or so North of us, and I can't wait!
Giveaway alert! Stay tuned…at the bottom of this post is a fantastic giveaway! Don't miss out!
Expressionery!
This Cupcake Heart Custom Stamp by Laura Kelly for Expressionery is great for making quick tags to add to gifts and cards: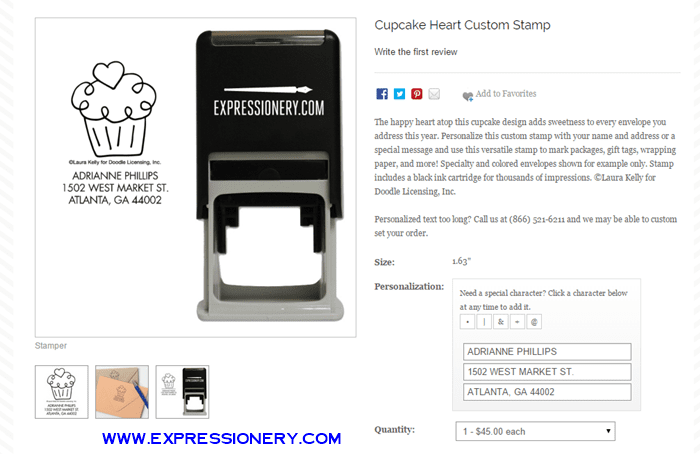 In fact, I gave one of these stamps to our niece Carly as part of her birthday gift. She's going into 7th grade and is already an amazing baker! In fact, she stopped by the other night with a fantastic surprise: homemade cupcakes with the bags stamped with her very own Cupcake Stamp!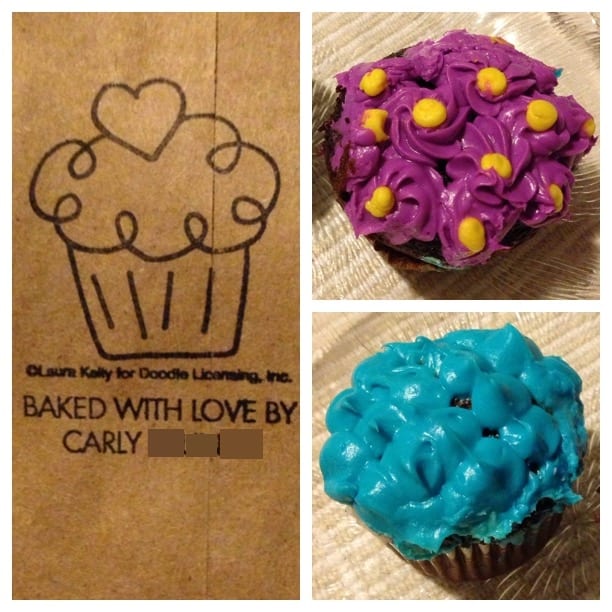 Cuteness! Total cuteness!
Oh, and her cupcakes were soooooo good, especially with a nice, cold glass of skim milk!
World Market + Expressionery = Happy Mail!
All of these can be shipped in bubble mailers using other bright and cheery things from World Market like tissue and crinkle paper.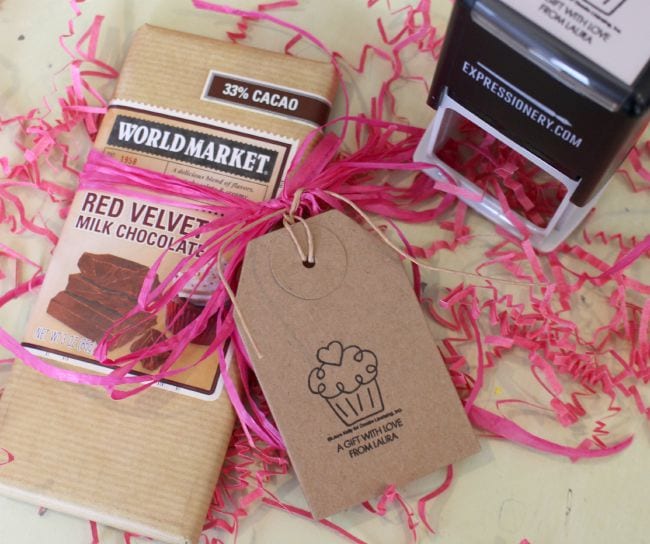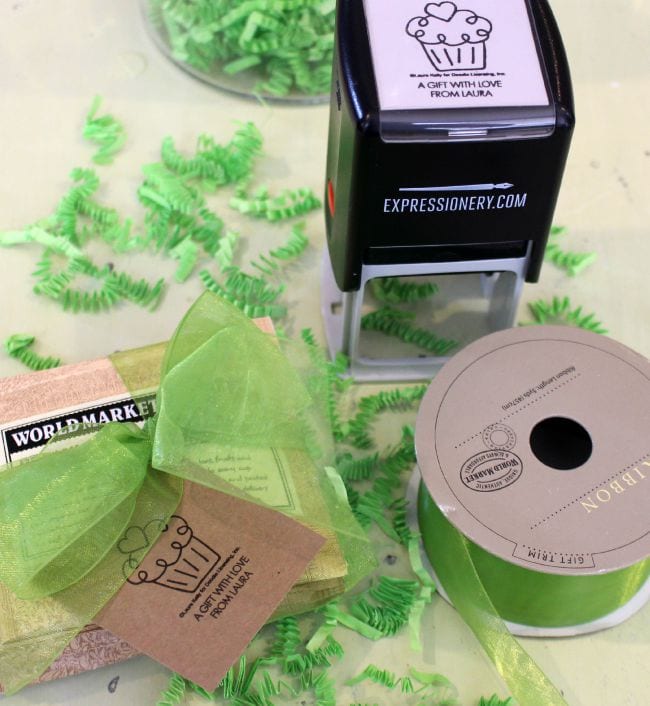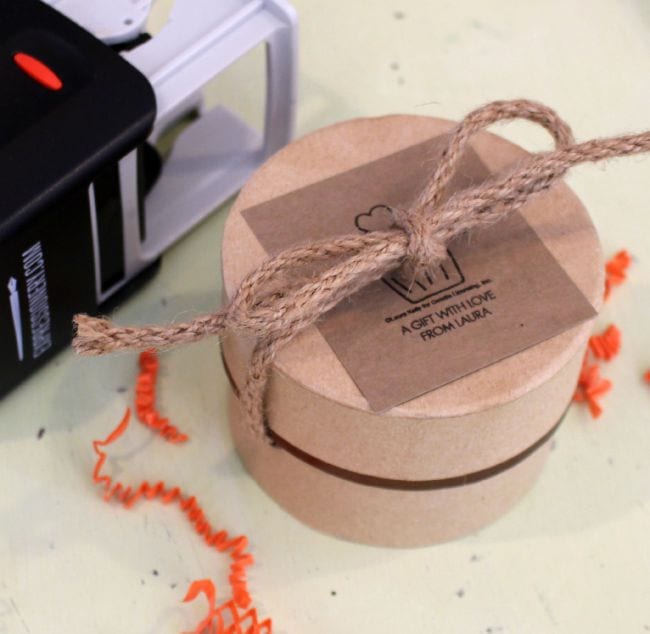 Here they are…all ready to go!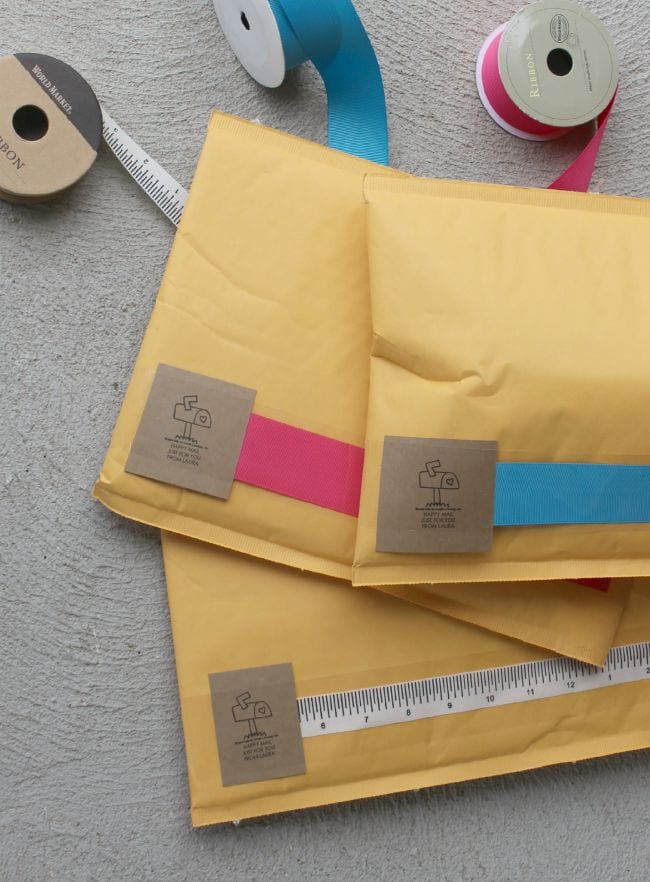 There are tons of great ways to mix it up with Laura Kelly stamps for Expressionery and World Market.
Check out more fun ideas here…
Giveaway Time!
And enter to win this amazing prize… a $250 VISA gift card, a custom Expressionery stamp and a $100 gift card to World Market!
Happy crafting!
~Laura