This week's edition of Thursday Blog Links is all about gardening, so let's dig in. (Pun intended!)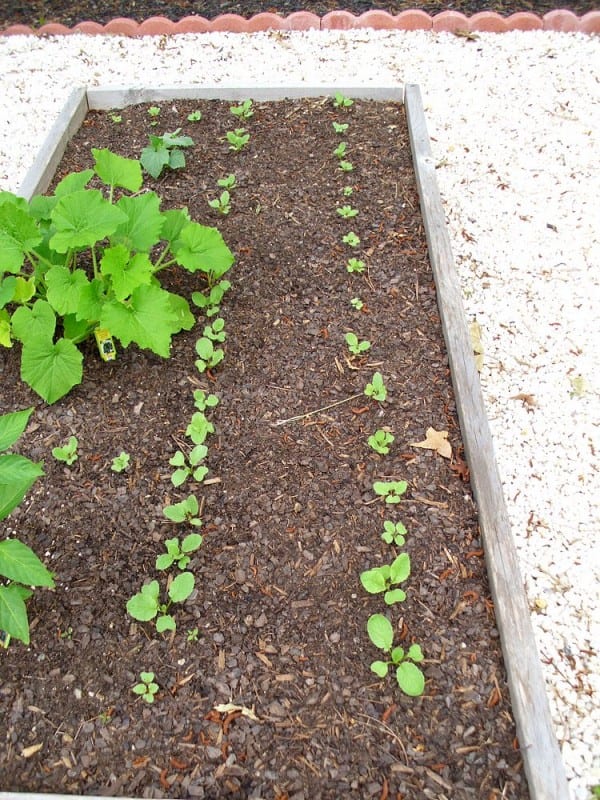 USDA Plant Hardiness Zone Map (newly updated) from the US Department of Agriculture
The USDA updated their map this year, the first time since 1990. Just about every gardening book out there, as well as many gardening sites, refer to this map as the guide one should follow. This map is the most in-depth ever, with more "micro-climate" zones included this time around. You can search for your state and print out specific information for your area.
National Arbor Day information from the Arbor Day Foundation 
This Friday is National Arbor Day here in the US. Click the above link to learn about the history of Arbor Day and to check for events in your area. Arbor Day – and the Arbor Day Foundation – are all about planting and conserving our trees. And the Foundation mean business too: every new member receives 10 free trees as part of membership, plus a 33% discount on over 100 trees and shrubs. This is a great deal for gardeners, but also for those on a budget too.
Our trees (though still small) include Arborvitaes, Crepe Myrtle & Magnolias:
Grow a Vegetable Garden in Raised Beds from Better Homes & Gardens
Do you grow vegetables in a raised bed? We do and we love it! If this is a new idea for you, then this article from BHG.com will help explain everything you need to consider. The article is a combination slide show (on the left) with explanatory text (on the right) and provides gorgeous examples of raised beds. Is "gorgeous" the proper adjective to describe a vegetable bed? You bet!
Our cedar raised beds full of vegetable plants, early Summer 2011:
Kitchen Garden Planner from Gardener's Supply Company
Plan your perfect edible garden with this handy new section on the Gardener's Supply website. Choose from their pre-planned layouts or design your own. With information on planting conditions necessary for many popular types of fruits and vegetables, you can map out what you want to grow in your kitchen garden and get started on it right away.
Tomato blossoms on our patio, Summer 2010:
Perennial Plants from the Perennial Plant Association
If you read my posts on Candytuft and Lithodora, you know I'm a huge fan of perennials. Yes, I'll still be mixing annuals into my gardens this Spring and Summer, but nothing beats perennials for long-term beauty year after year. This website is the place to learn about perennials: search their plant database, read about 2012's Perennial Plant of the Year, and more. This is a great resource.
Container Gardening information from HGTV
Whether you live in a city apartment, a condo with a balcony for a yard, or a home with a spacious patio, container gardening is a great way to grow a garden on your terms. There are containers that attach to fence posts, railings, walls, and there are pots and urns of every shape, size, and material imaginable. This link takes you to the Container Gardening section on HGTV's website, where you can find a wealth of helpful information and ideas. And, of course, container gardening "eye candy" always inspires too!
Pots left to right: Mandevilla, Basil, Hot Peppers, Herbs, Tomato Plants Summer 2010:
I am hoping this weekend isn't a total washout here so I can continue tackling a long list of outdoor chores. First up will be weeding around the Leyland Cypress trees. Not fun but definitely necessary if I want to do any fertilizing and mulching next.
Will you be doing any gardening this weekend? I'd love to hear about your own gardening projects!
~Laura