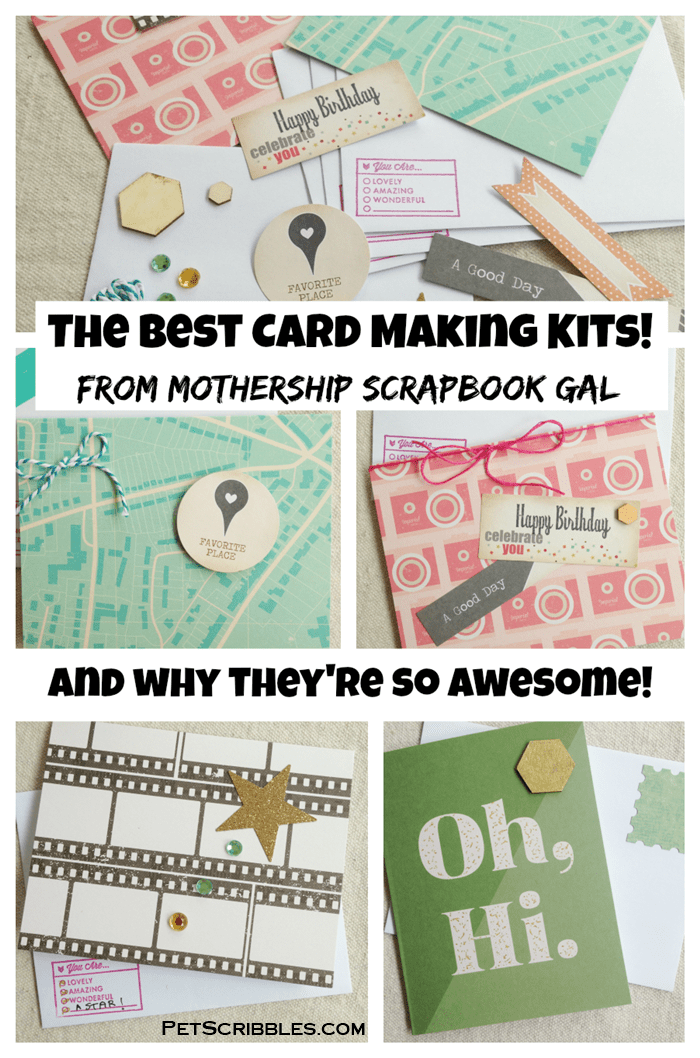 Prior to starting this blog, I ran my own pet-themed greeting card company called Pet Scribbles. (You can read more about that here: Why "Pet Scribbles") 
Having created handmade cards for a living, I've never really used any card making kits. The kits I've seen in stores seemed either too cutesy, or too matchy-matchy, or sometimes too darn difficult!
Until now!
The Best Card Making Kits!
I want to introduce you to what I think are the best card making kits out there, created by my friend Rina Gonzales!
Rina's company is called Mothership Scrapbook Gal. (Cute name, right?)
I first met Rina online – as we crafty bloggers tend to do – and then I was lucky enough to room with her at the SNAP Craft Conference in April.
First off, Rina has a huge heart and is so much fun! And I think this combination is what infuses her card making kits, which she gave to me as a sweet gift at the time… probably having no idea I'd love them so much that I'd share them here with all of you!
Here's the first kit, in the muted, vintage colors that I love so much:
And here's the second kit I received, in a pretty mix of brights: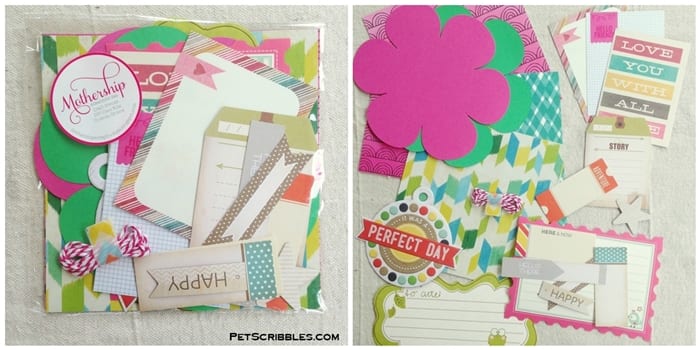 Right off the bat, you can see how Rina color-coordinates all of the contents, right down to the smallest embellishments included!
I decided to make some cards with the first kit. Let's take a closer look from start to finish . . .
The packaging:
Front: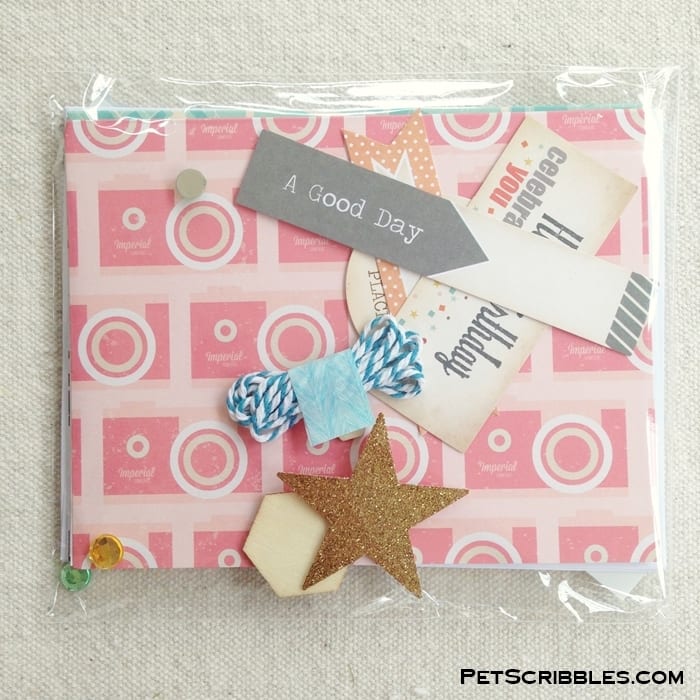 Back:
Just look at all of the wonderful card making supplies: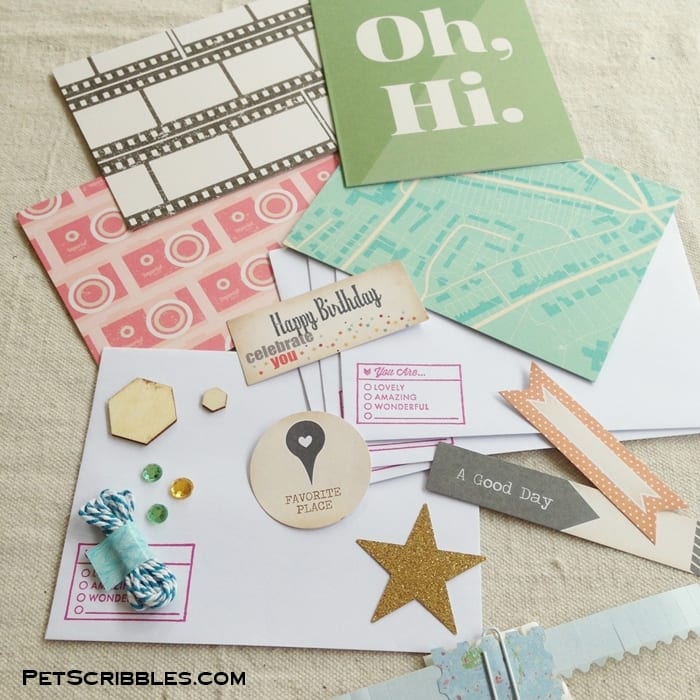 I love the double-stick tape and the pop-up adhesive dots included! So handy, and I can reuse the paperclip and the postage stamp embellishment that was attached to it!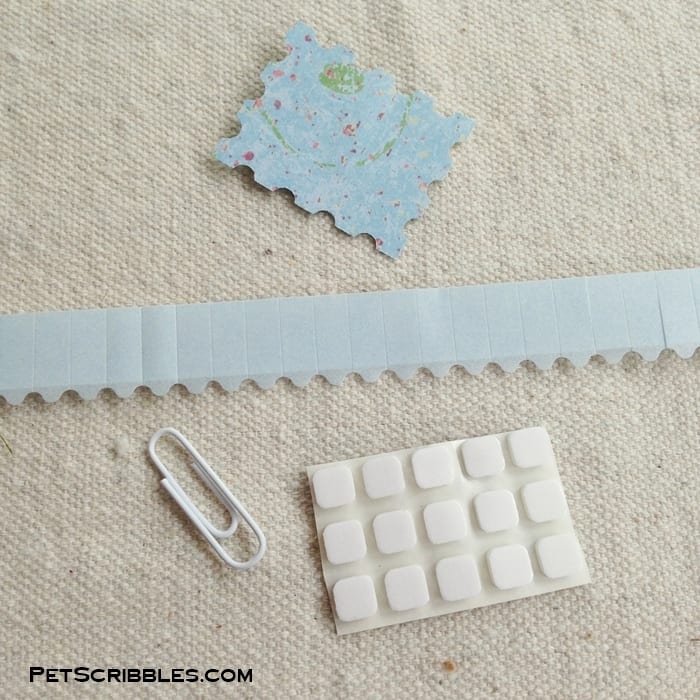 The cards I made:
I made four cards in under an hour, taking my time and completely enjoying myself!
Here's the first one: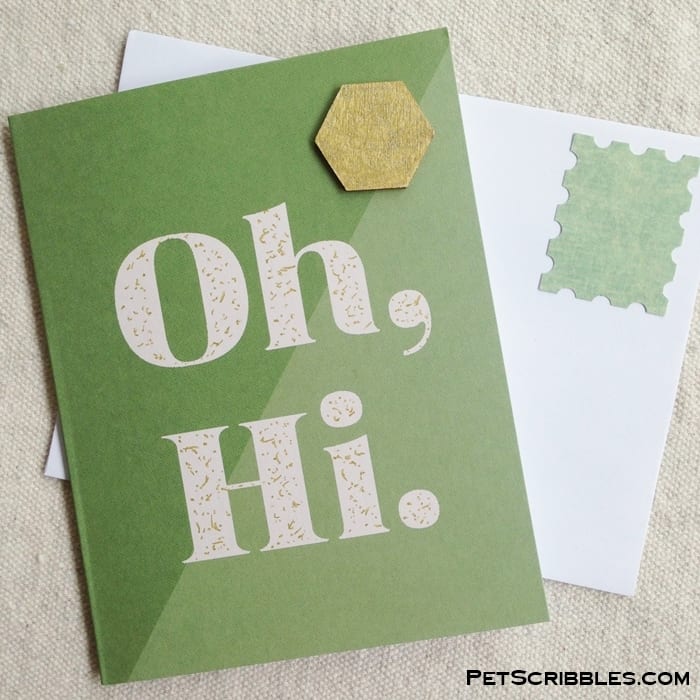 As the card above already had a fun expression on the outside, there wasn't much I wanted to add to it. I used a gold fine-tipped marker to color the wood shape, and used the marker to add dots and marks inside of the letters. Oh – and that postage stamp embellishment, which had pretty designs on both sides, matched perfectly on the envelope!
This next card makes me think of a film star, so the inside will read, "You're a star!"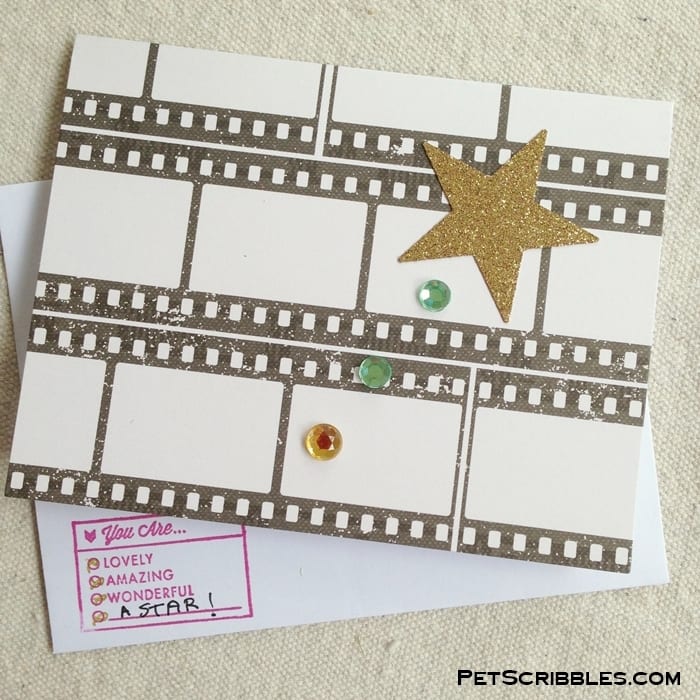 Another easy card to put together, I simply added the gold glitter star and the tiny gems to the front. Another fun detail that Rina includes is the stamp on each envelope, where you can check off what the person is! And in this case, I added "a star" as the last choice!
A sweet birthday card was next: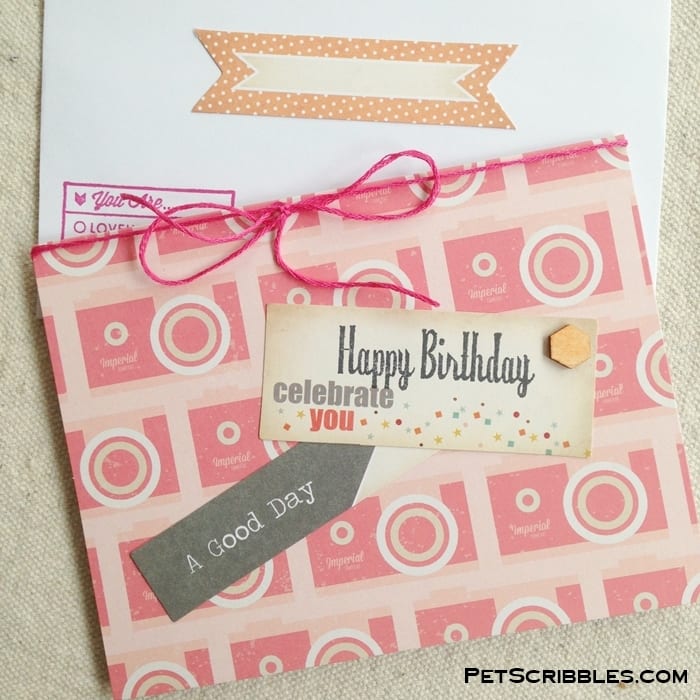 Since all of the elements in each kit are coordinated for you, putting the cards together is a breeze! I colored the small wood shape with an orange water color pencil, and added pink embroidery floss. The envelope got a little banner too.
And finally, my favorite card: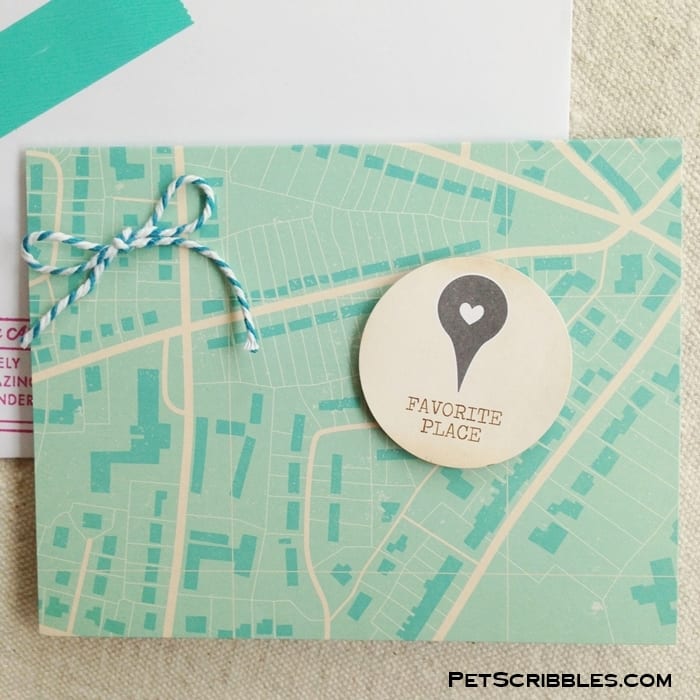 Again, because the card already resembled a finished product to me, I didn't need to add much. I used the included baker's twine and the "favorite place" embellishment was added with pop-up dots. I plan on giving this card to my husband, and so I wrote "My favorite place is here with you!" on the inside.
I love how each card turned out, and it didn't take me long to put these together – which is a plus when time is short but you want to create something special.
Top 6 things to know:
All supplies are included – including adhesive
Twine and embellishments are included – to make the cards 3D!
All envelopes are hand stamped
Kids and adults both love to craft up nice cards
Kits are created for all occasions – Birthday, Anniversary, Thank You, Graduation, Valentine's Day, Mother's/Father's Day, Holiday, Thanksgiving, Baby Shower, Wedding, etc.
Kits make great hostess gifts, office gifts, stocking stuffers or party favors!
How to order:
The Mothership Scrapbook Gal Facebook page is the best place to stay in the know about the card making kits that Rina creates.
Rina also hosts Crafternoons and Crafty Happy Hours in the Southern California area of the country, and will hold her first one in Denver, Colorado in September! (Details for those can always be found on her Facebook page too.)
You can contact Rina directly for orders at:  mothershipscrapbookgal@gmail.com and check out her Instagram feed and the Mothership Scrapbook Gal blog to see her crafty works.
Happy crafting!
~Laura