Ahhh… Here we are, day 3 of my blog. Already there are problems. My lovely scanner won't scan right now. Yep, this is a crisis in the making, unfolding right here as I type these words to you. Can you feel the frustration?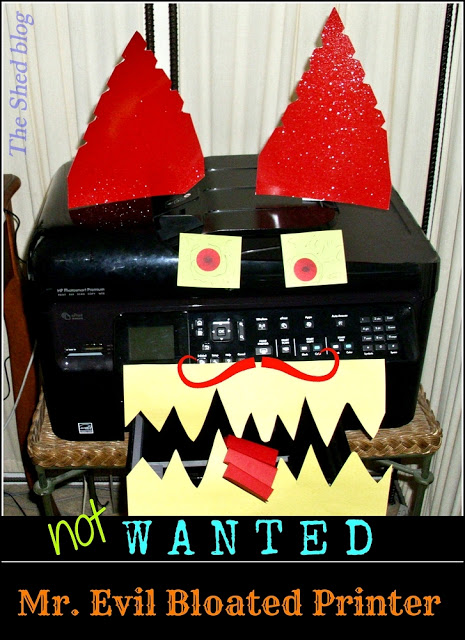 Today was going to be a post sharing one of my "earliest" card designs made when I was a child. But the scanner won't cooperate, won't scan. Well, when given lemons make lemonade… So how can I make this scanner crisis work for me (and for you)? Write a post about it.
In the interest of providing valuable tips to you, I share this list — with a heavy dose of sarcasm!life
Top 7 things not to do when your scanner stops working:
1.  Don't stare at the scanner. Despite the scanner "seeing" things to scan, if it stops working, it could be that its vision is impaired somehow. You won't get any satisfaction from giving it one of your angry stares. It can't see you.
2.  Don't talk to the scanner, such as "What now?" It won't answer. It might not know the answer. Actually, it is an inanimate object, despite all the noise it is making right now, so your scanner can't talk back to you other than using the whining, wheezing, and whirring noises that won't stop and have become the background soundtrack to my typing of these tips.
3.  Don't open the scanner lid and stare. See tip #1.
4.  Don't check the paper feed (if you have a lovely all-in-one like I do), because the paper feed is not the problem.
5.  Don't take the paper out of the paper tray and tap the stack into a neater stack then place said paper stack back into the paper tray. Not the issue.
6.  Don't open the scanner lid, stare, then close the lid, then open again, then close. See tip #1.
7.  Don't open the area of the printer/scanner/all-in-one where your ink cartridges are housed. Again, not the issue.
I hope this list has been helpful – or will be helpful – should your scanner temporarily go on strike.
What I will do now is focus for a few moments on the bit of serenity in the picture at the top of this post, breathe deeply, and then try and figure out what's wrong.
Full disclosure: I can't guarantee that I won't repeat some of the above steps.
~Laura