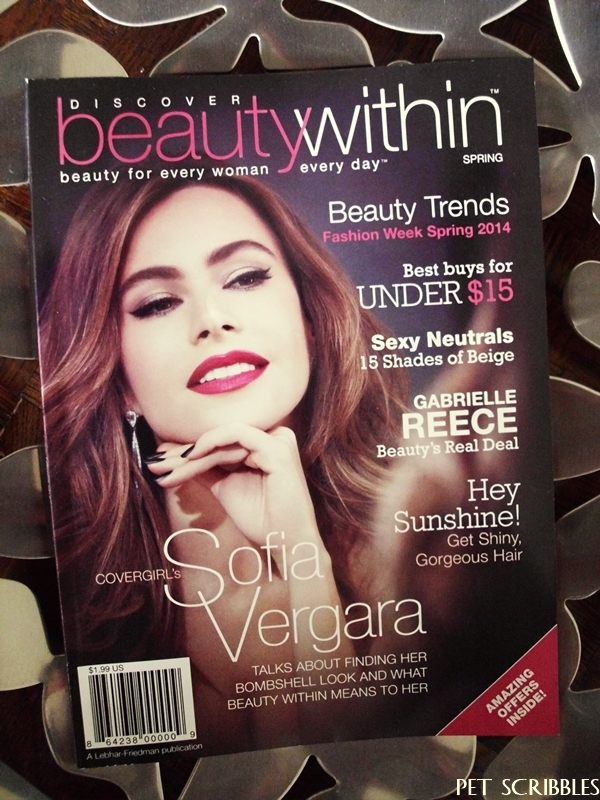 I found a new beauty magazine this weekend that is now – after just one reading – my new favorite:
Discover Beauty Within, a brand new magazine published by the savvy folks behind Walgreens and Beauty.com.
And no – I'm NOT getting paid to tell you about this magazine. Yes, I've done sponsored posts for Walgreens in the past, and probably will again because I seriously DO love them, but this mag just knocked my slipper socks off over how much information was packed within its pages.
I stumbled upon it by accident when shopping most recently at Walgreens. It was probably sitting there on their beauty aisle counter for quite some time, as this is their Spring issue, but I just noticed it.
Just look at how many pages I turned down! That means there's at least one thing on that page I either want to remember, want to look up on the interwebs, or want to buy immediately!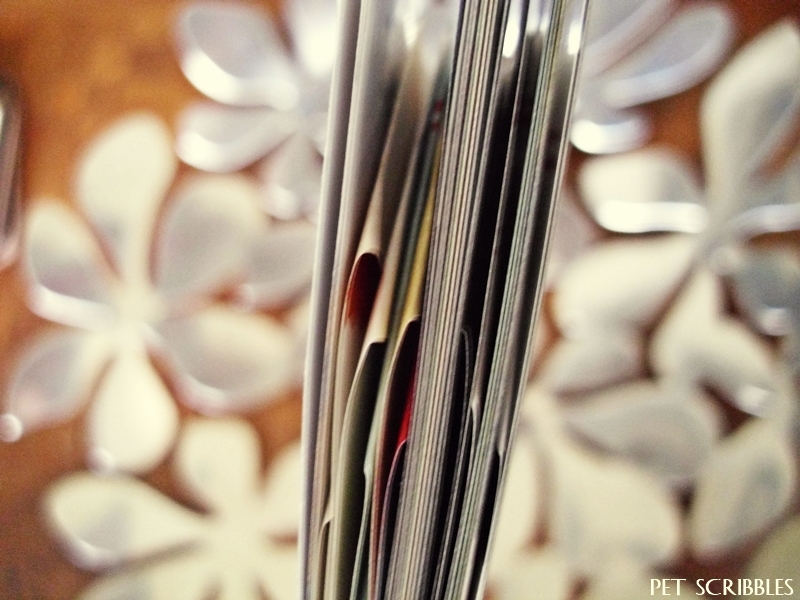 And then there's the pages that are turned down twice! Seriously, this is cra-cra-crazy good stuff!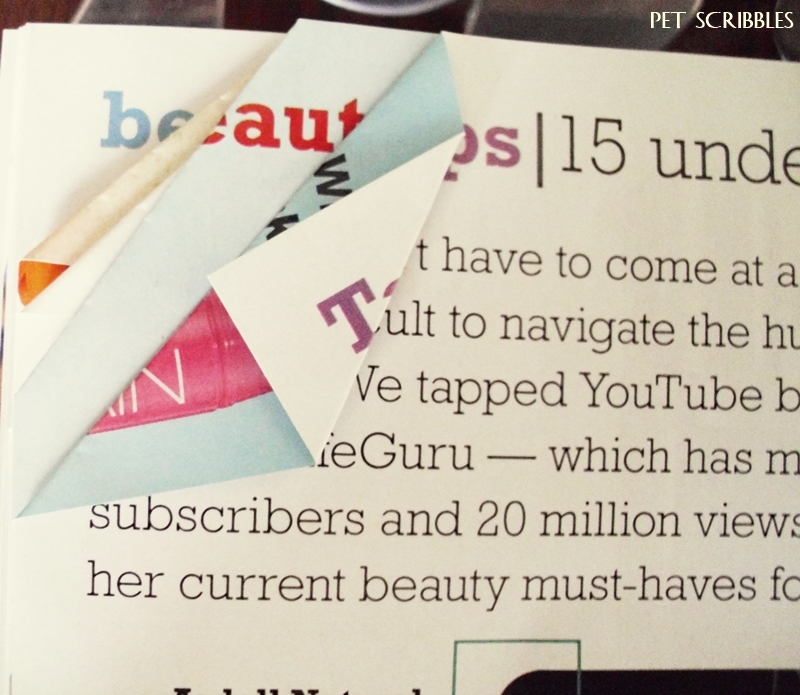 What was on the page above? This short blurb about a new eyeliner from Rimmel London. With warmer weather coming, I want to switch up my eyeliner not only to something waterproof but to some fun colors as well. Definitely buying at least one of these! Maybe two…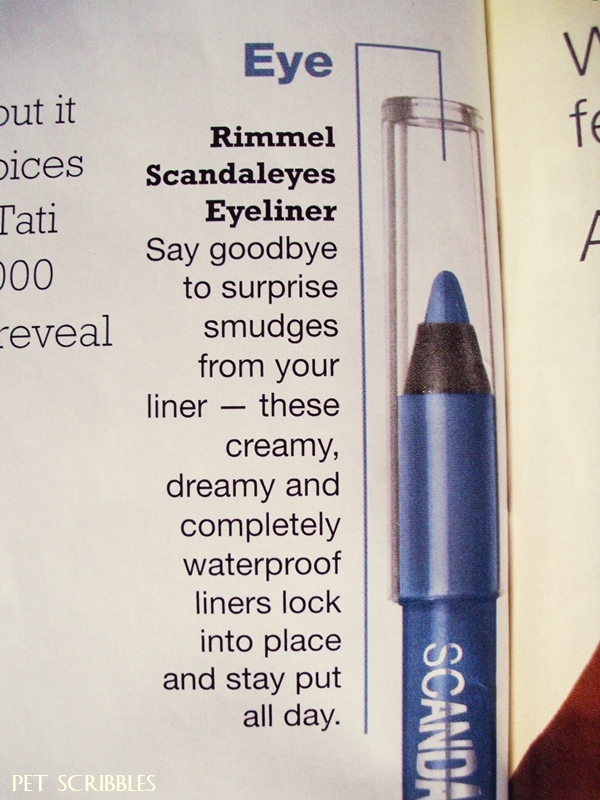 Most of the pages have small blurbs just like the Rimmel eyeliner one above. When there are articles or interviews, they are short and sweet, perfect for today's shorter attention spans! (How many times I stop reading a magazine because I'll want to read an article but don't have time at that moment? Too many.)
So what else is on my must-have list of new products?
These unique combs from Goody, for my man-made naturally curly hair!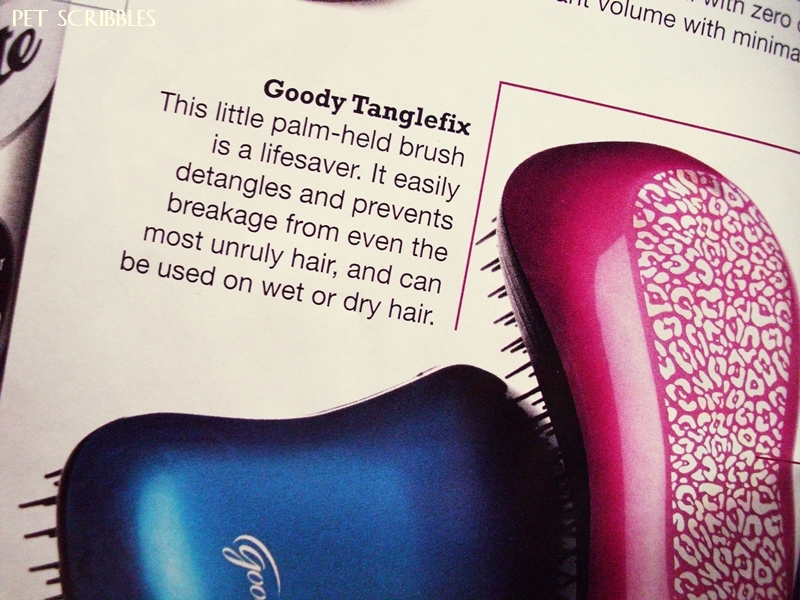 And these new lip balm stains from Wet n Wild have my name written all over them!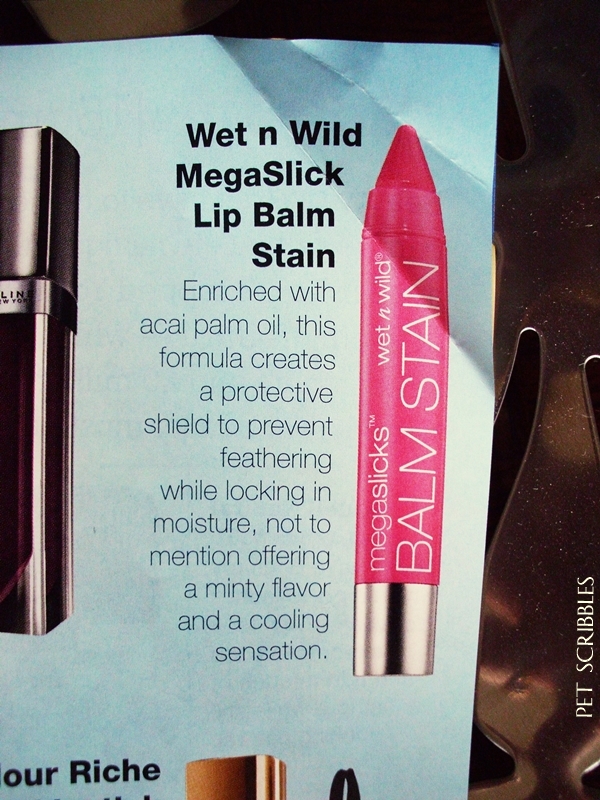 I wear lip stains because they give me subtle color, and lip balms because they condition my lips. Combing the two? With a minty flavor? Yes please!
I counted 28 pages of ads within the 92 pages of this mgazine. That's approximately 30%. These ads are for products you can find at Walgreens, as well as their Duane Reade stores and online at Beauty.com.
Here's an ad for Toni&Guy sea salt texturing spray. Yes, this is on my list too.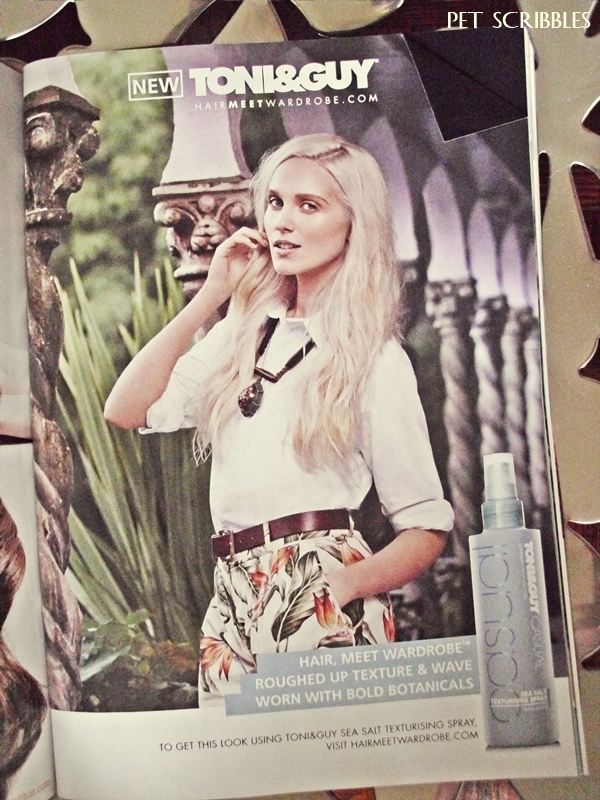 I've been trying different salt sprays over the years, since my original favorite was discontinued many years ago. I still haven't found the one, but maybe this will be it. I'm excited that Walgreens now carries Toni&Guy hair products!
You guys!!! Can you tell how excited I am? I'm a closet beauty and skin care and hair products junkie. A total junkie! I try and tell my husband it's my way of "crafting" outside of my craft studio.
And no, he doesn't buy it. He teases me that somewhere there exists one giant humongous vat of cream, and every single company that exists just fills up their bottles and jars and tubes with the same stuff. Obviously, we all know that he's wrong!
Here's a shot of Discover Beauty Within's contents page, so you can see what this first issue covers: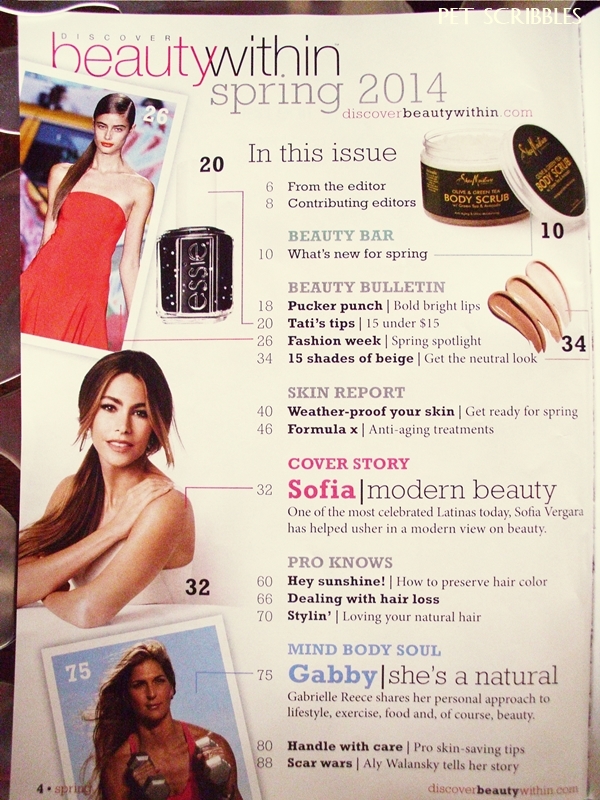 This magazine is only $1.99, and has several handy coupons in the back which basically translates to you getting this magazine for free… if you take advantage of them, of course.
Ok, I'll stop talking now. I need to get back to crafting.
Go find this magazine!
Happy shopping!
~Laura