Earrings for Halloween. Does it make you think of kitschy earrings? Cheap plastic things that you hope won't break before the costume party ends?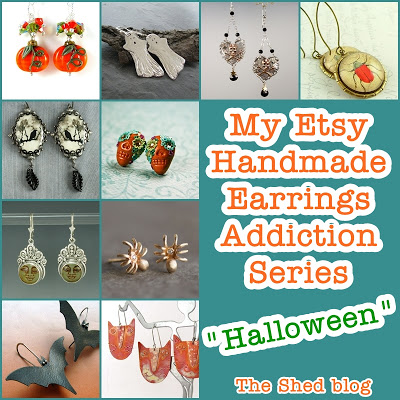 Well, think again. The following earrings are Halloween-themed, yes. But you won't find any cheap plastic here. Instead you will find gorgeous handmade earrings, out of metals, glass, original artwork and more.
Wear any of these earrings on Halloween and you won't need a costume. But you will get the most compliments at the party!
Still want to see more handmade earrings?  
Click on the links below for the previous editions of Do You Ear What I Ear? 

Denim Blue Earrings – click here
Leather Earrings – click here
Copper Earrings – click here
Spring Earrings – click here


Enjoy!

~Laura