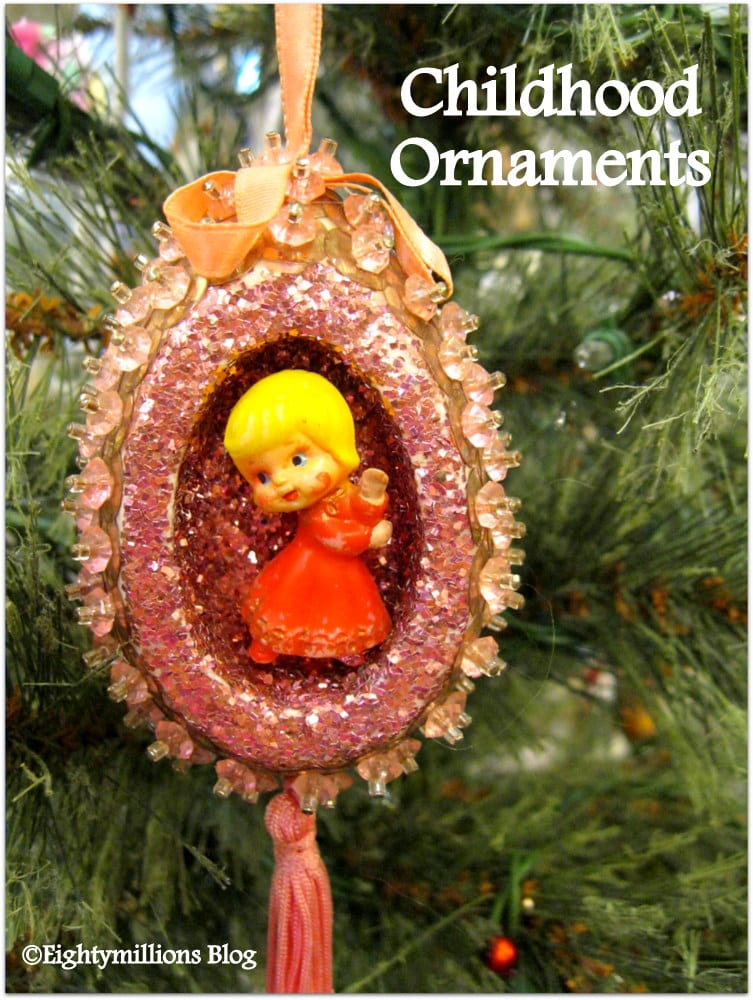 After I shared my childhood ornaments in this post here last week, my friend Jennifer – who blogs at Eighty Million Things To Say – couldn't resist doing her own post of her special ornaments.
I loved seeing her ornaments, such as the sweet angel above, and wanted to pass along her post so you can enjoy them too.
To see Jennifer's treasured ornaments, you can click here.
Enjoy!
~Laura