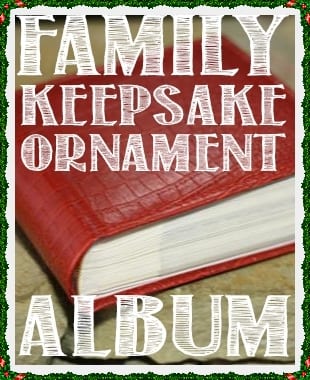 Actual conversation from last week when we put up our Christmas tree . . .
Just to set the scene… First, we put up our cherished ornaments from our respective childhoods. (You can click here to see these ornaments and read a bit about them.) After these were given their places of honor on the tree, I took out the next set of special ornaments for us to hang. I opened up a box of 12 decoupaged ornaments with angels on them – very Victorian, very pretty. My husband just sort of stared at them.
Husband: Do we have to put up all of those ornaments?
Me: Yes. And you ask me that every single year.
Husband: Then it's a Christmas tradition! Hey – we have our own tradition!
I couldn't stop laughing!
When I saw my friend Kelly's post about Christmas traditions on her blog View Along The Way, I knew I would want to share the post with my husband as maybe it's something we could adopt as our own Christmas tradition. I love Kelly's idea to add a new special ornament each year, and to have an album where you can write down why the ornament was added. And her own example she shares is truly worth the read – a great heartwarming story!
Click here to read it: Family Keepsake Ornament Album: A Great Family Tradition Idea!
Enjoy!
~Laura