I'm very excited to help one of my dearest friends celebrate the opening of her online shop! Laura Kelly is someone I've mentioned on here before. She is amazingly talented and I am blessed to have her friendship and guidance on my creative journey through art and life! She's opened up Shop Laura Kelly online, and we're hosting a fun giveaway of her awesome craft kits!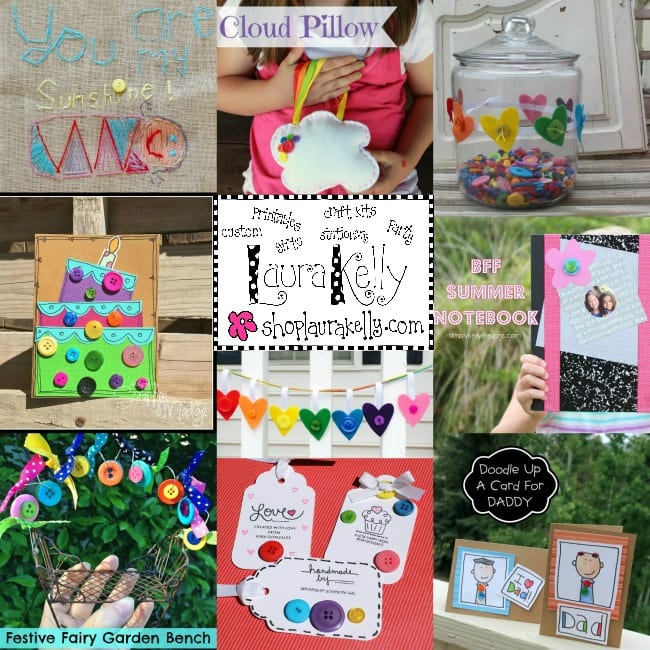 Last week I showed you how I made a rustic fairy garden bench into something festive and fun using one of Laura Kelly's craft kits. (Click here to see the festive fairy garden bench how-to!) I used the Button Fairy Jar Kit, and there's enough supplies in the kit to make two fairy jars!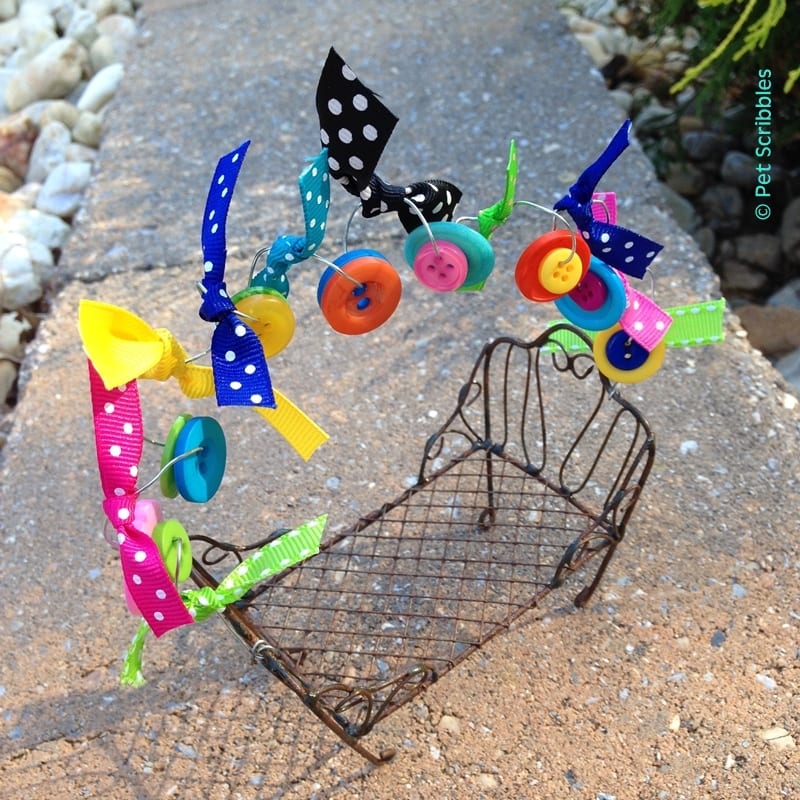 Shop Laura Kelly Craft Kits!
You can find all kinds of craft kits and printables at Shop Laura Kelly. Laura puts her heart into everything she creates, and these craft kits are no exception. Not only are they very affordably priced, but you get so many materials to craft with.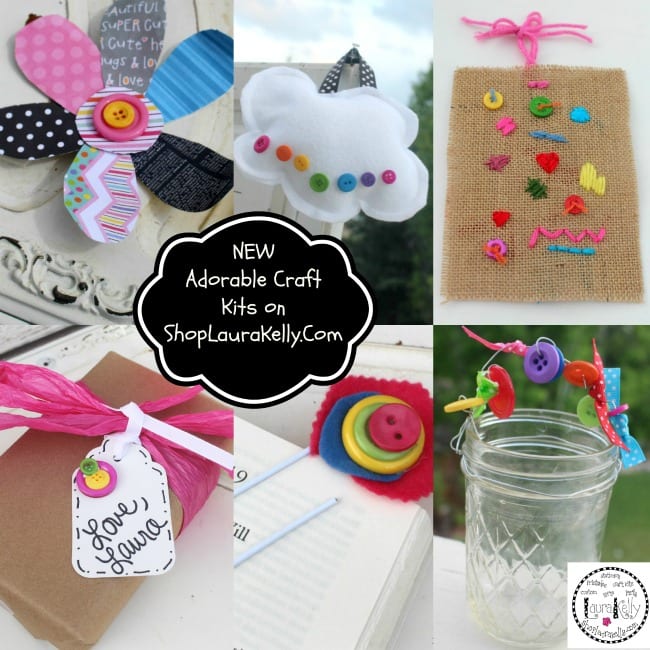 Here's just a few of my favorites . . .
Crafty Goody Bag Making Kit for 8 — Such a fun idea for gift giving. Bridesmaids gifts would look adorable in these bags! Or, have this kit on hand to wrap up a hostess gift, office gifts, you get the idea. And of course, how cute would these goody bags look at a party? Very!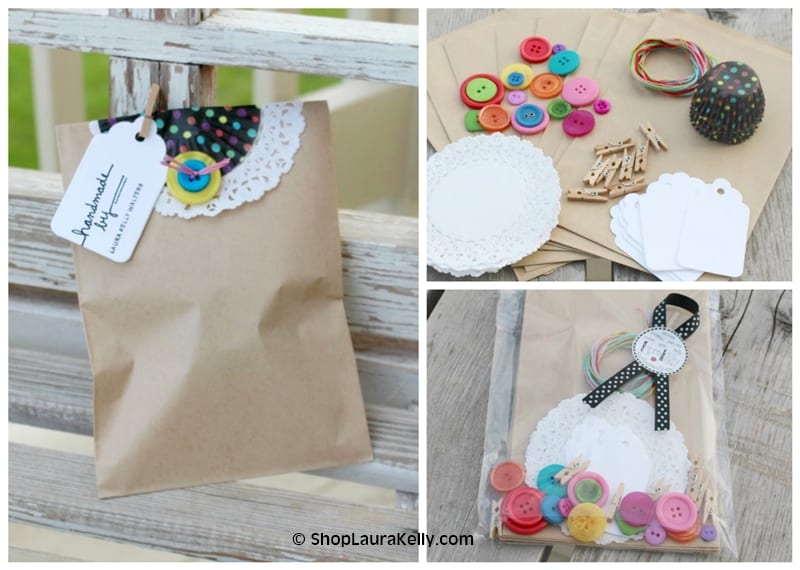 Mini Pin Board Kit — this might be my favorite kit in Laura's store. I say "might" because Laura is always adding new items to her store! This kit would be such a cute office gift at Christmas time, or a stocking stuffer. But you probably want to purchase two kits, because you will definitely want to keep one for yourself!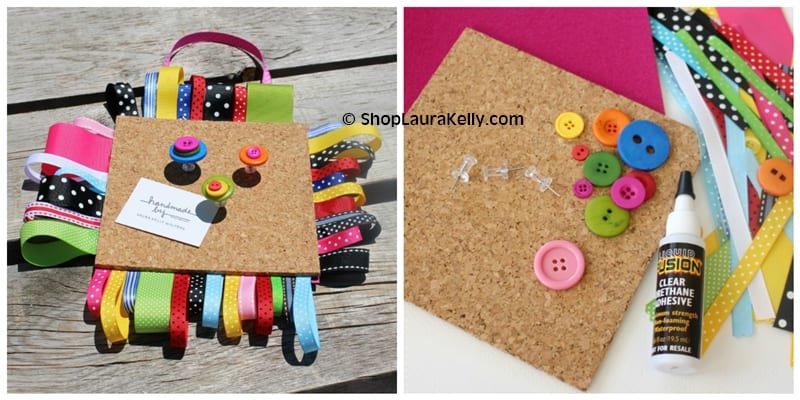 Daddy Love Printable — just in time for Father's Day, this sweet printable designed by Laura Kelly can be used for making cards and gifts for a special Dad. You or the kiddos can color in the adorable drawings. Totally fun!
Click here to visit Shop Laura Kelly and see the full selection of goodies for sale!
GIVEAWAY TIME!
Ready for the awesome giveaway I promised?
One winner will receive 6 craft kits from Shop Laura Kelly!
Enter below using the Rafflecopter widget — or — click on this link here to enter!
a Rafflecopter giveaway
There are quite a few of us crafty bloggers who got to play with Laura's new craft kits, and here's a sampling of what we made. Just click on any of the images or project titles to learn more about each craft!
Happy Crafting!
~Laura