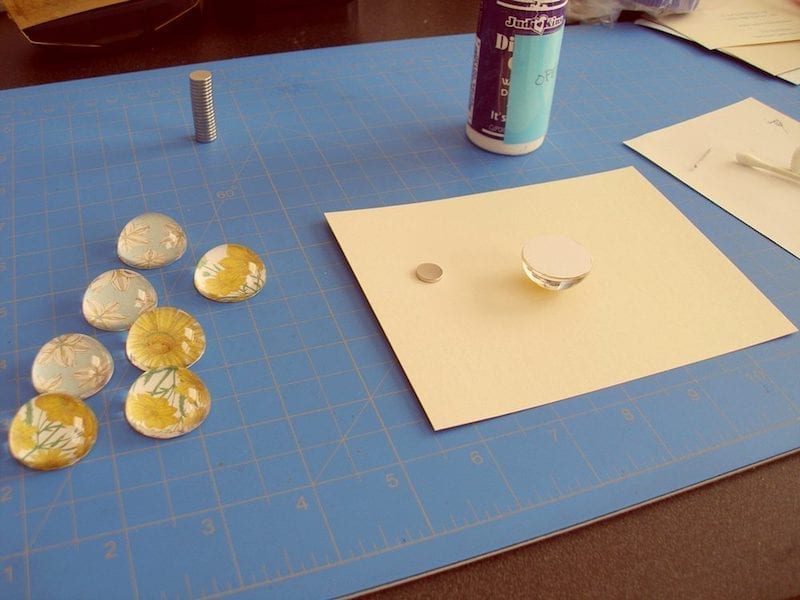 Attaching magnets to the back of the bubbles . . .
Today I'm making another round of acrylic bubble magnets for my Etsy shop, and thought I'd give you a glimpse of my craft table.
The magnets are super-strong, so when I remove one magnet from the stack (which you can see at the top left side of the image above), I have to make sure to keep it some distance from the stack, otherwise chaos ensues . . . especially when I set them aside to dry.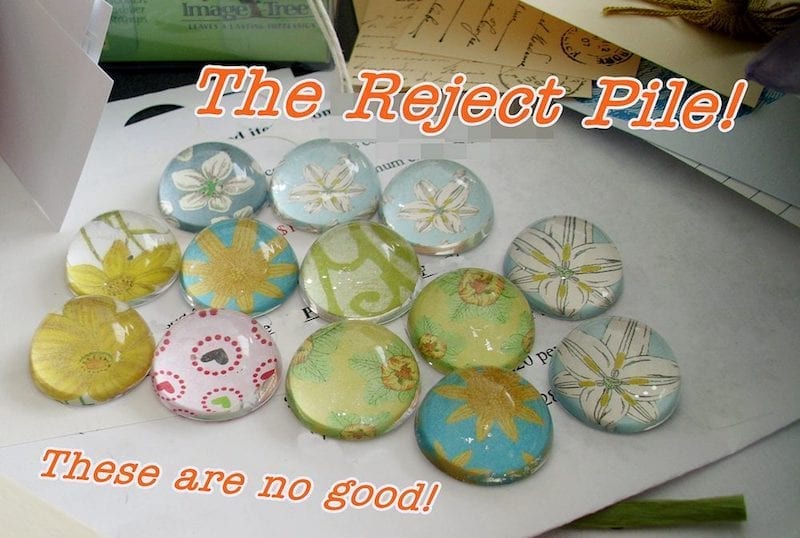 Luckily the finished pieces fit perfectly within the spaces of my wire shelving so I can space them apart to dry without fear they will attract each other, snap together, and make it next to impossible to get them apart again w/out ruining the artwork inside.
Yes people, it has happened!
Have a great Tuesday!
~Laura