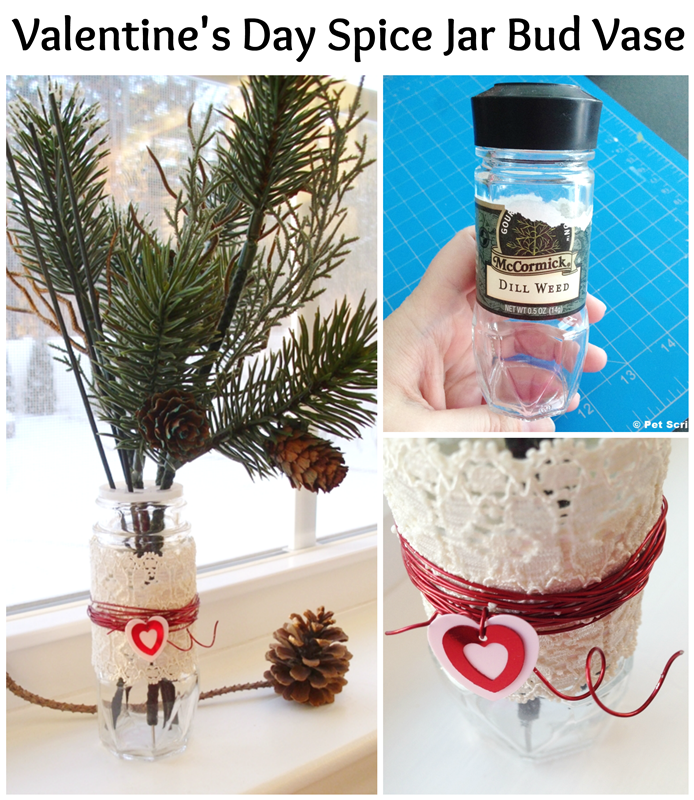 Good snowy morning to you! Even though the temps are sub-zero outside, I'm so happy because it means that the snow we got a few days ago will be sticking around for awhile! I love snow, and we don't get it nearly enough – in my humble opinion – here at the Jersey shore!
But what does this have to do with making a spice jar bud vase? LOL
When you're stuck indoors, you craft with what you have! And when your husband starts pointing out how….ahem….rather large your recycled jar collection is becoming…well, you grab a jar and create something!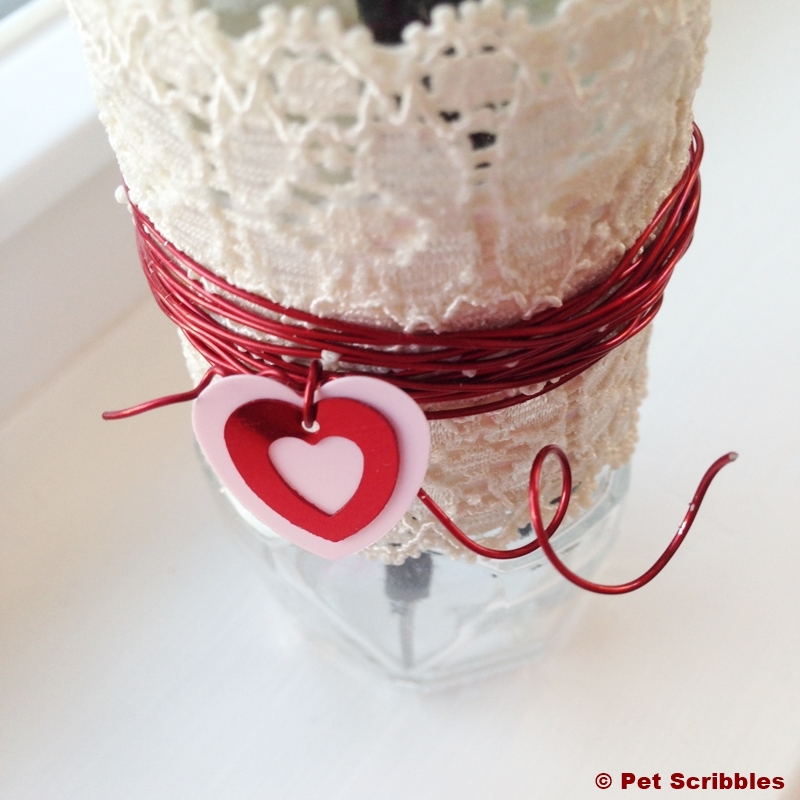 January 29, 1017
Editor's note: a brand new version of this tutorial — with new pictures — is now available! Click here to see it: 
Make a sweet spice jar bud vase for Valentine's Day!
Happy crafting!
~Laura