How to make a faux moss frame (with a kit!) because A) moss is on trend in decorative home accents, and B) it's fun to give indoor items an outdoor look! Oh, and it's easy to use too!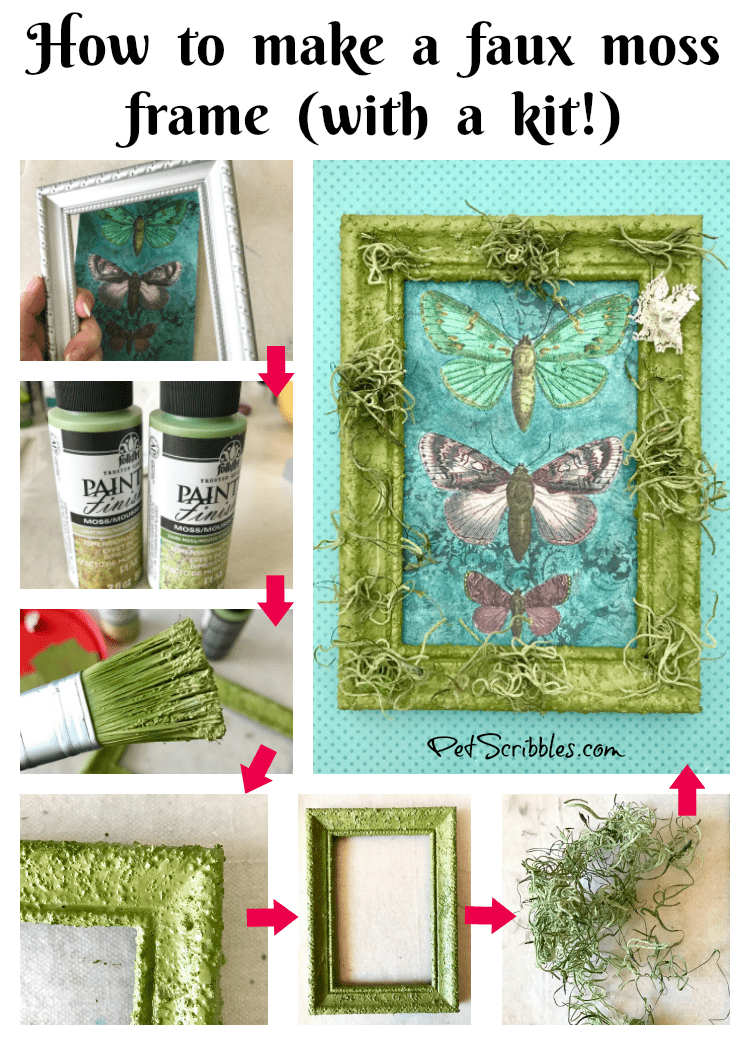 After I colored my pretty painted butterflies — see yesterday's tutorial here — I wasn't satisfied with the dollar store frame I happened to have on hand . . .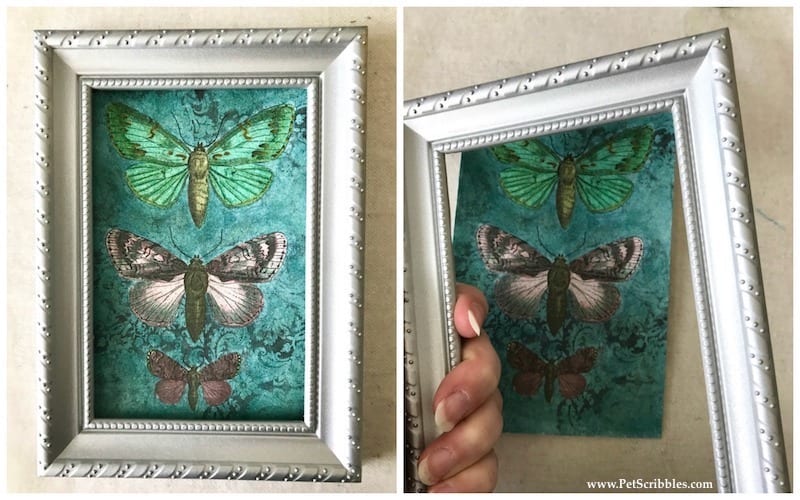 Lucky for me, I also happened to have a kit on hand that I've been dying to try out: Folk Art's Painted Finishes in Moss, by Plaid Crafts. (I found mine on Amazon here. affiliate link)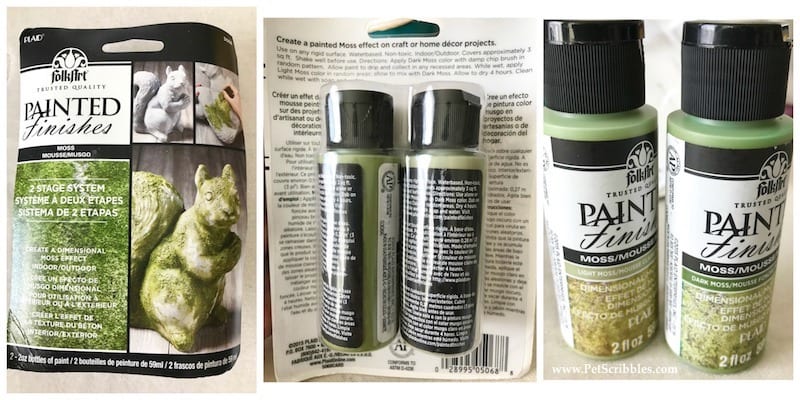 Above you can see how the kit looks when it arrives. You get two bottles — same size that we're all used to with craft paints — and from the outside they look like two similar shades of green.
But wait until you see the texture!
Here's an extreme close-up photo of the paint on my paintbrush . . .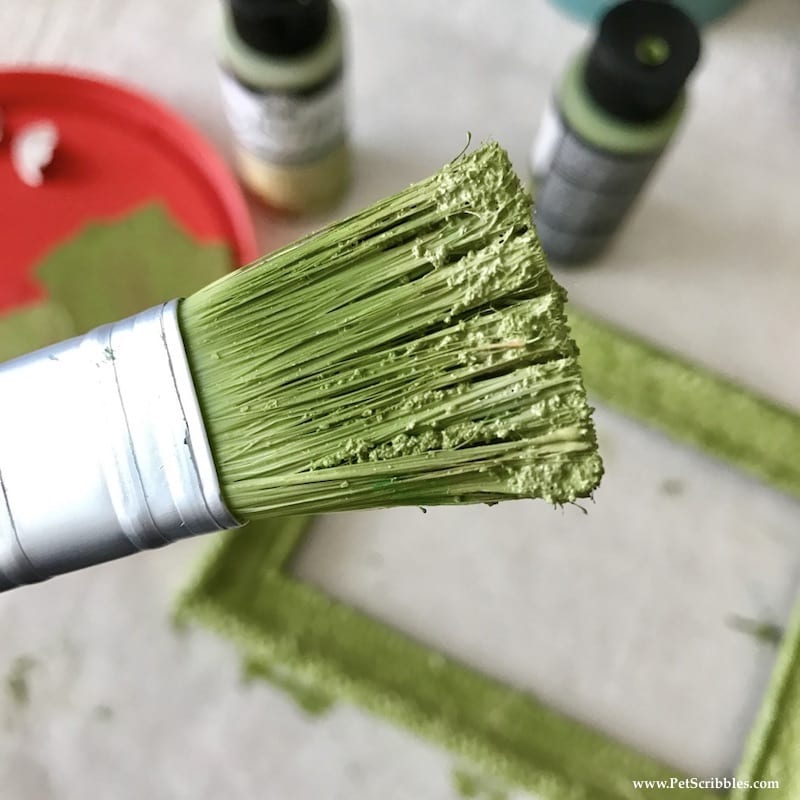 The "tutorial" is really quite straight-forward and simple. After shaking well, I squirted out a blob of each color onto a recycled plastic lid. (You can use something fancier, but recycled lids are my go-to.)
Below, you can see a difference in the two colors.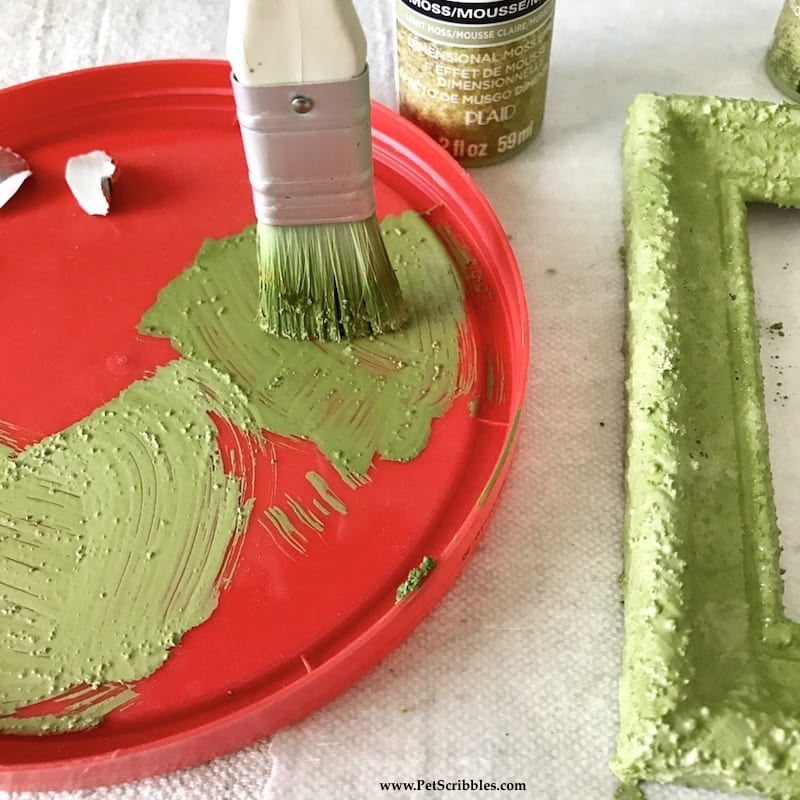 I followed the package directions which basically say to paint on the darker color first, and then while it's still wet, paint on the lighter color in different spots, knowing the colors will run and blend together.
Because I was loving the texture, I went back over the frame using the bottom of my brush (see above) and tapping the chunky paint into different areas. I did this with both colors. I played! It was fun!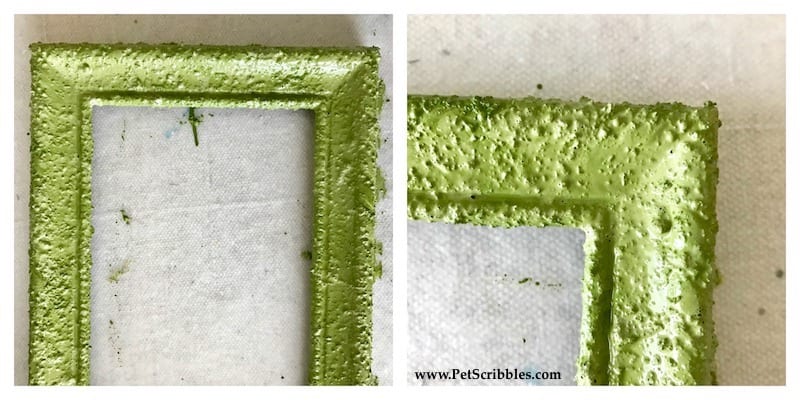 Above, the frames are still wet. You can see that the colors are blending together.
Below, the frames are completely dry. You're left with an awesome textured surface that is really durable: you can rub your finger over the surface and the moss finish is not going to come off.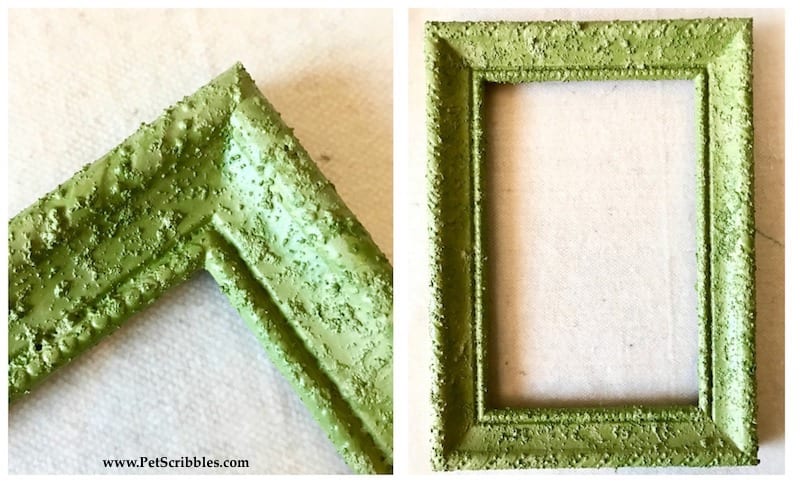 I am in LOVE with the moss finish!
I also attached some dried moss from the craft store here and there, using E6000 adhesive, because…I love moss!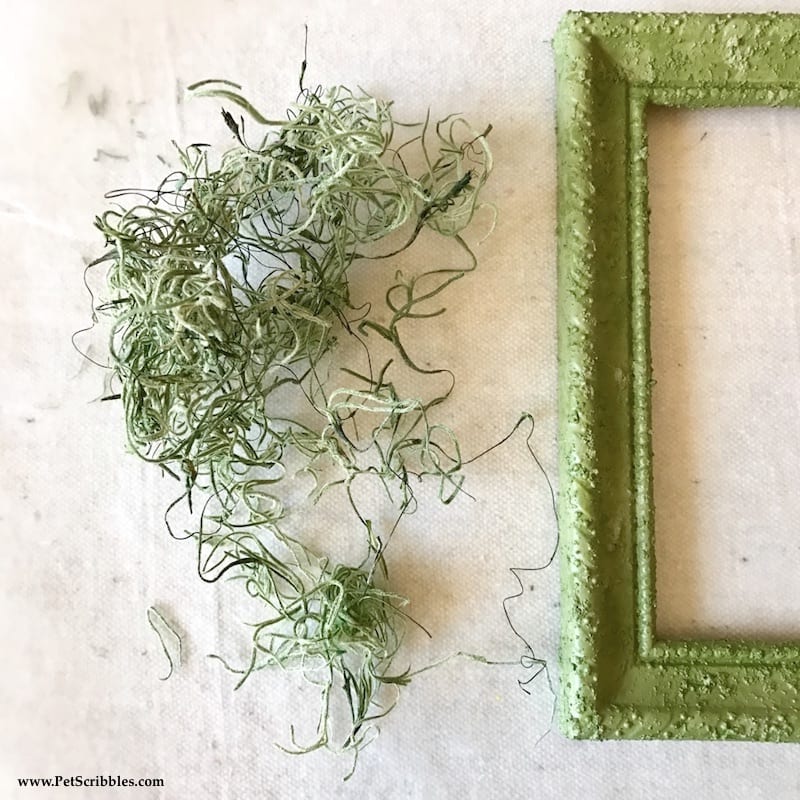 This finish really helps show off the painted butterflies!
Here's another up close and personal look at the details . . .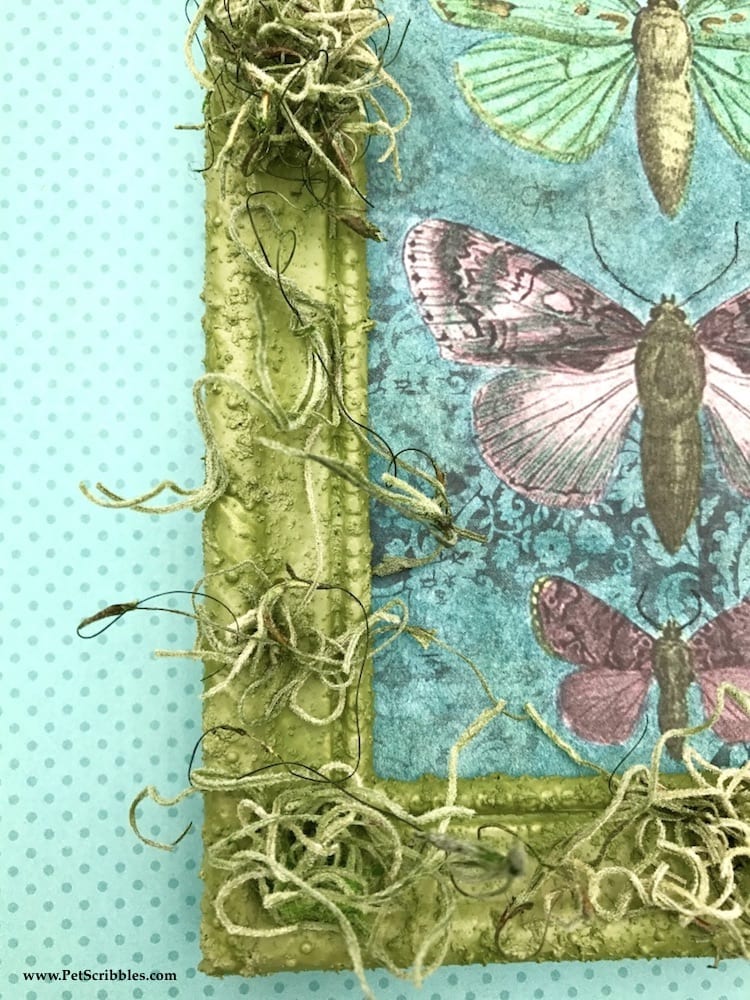 This faux moss paint finish is SO cool!
I know it's meant to be used more on garden pots, urns or things that would "naturally" have moss on them, but I just couldn't resist seeing what it would look like on a picture frame!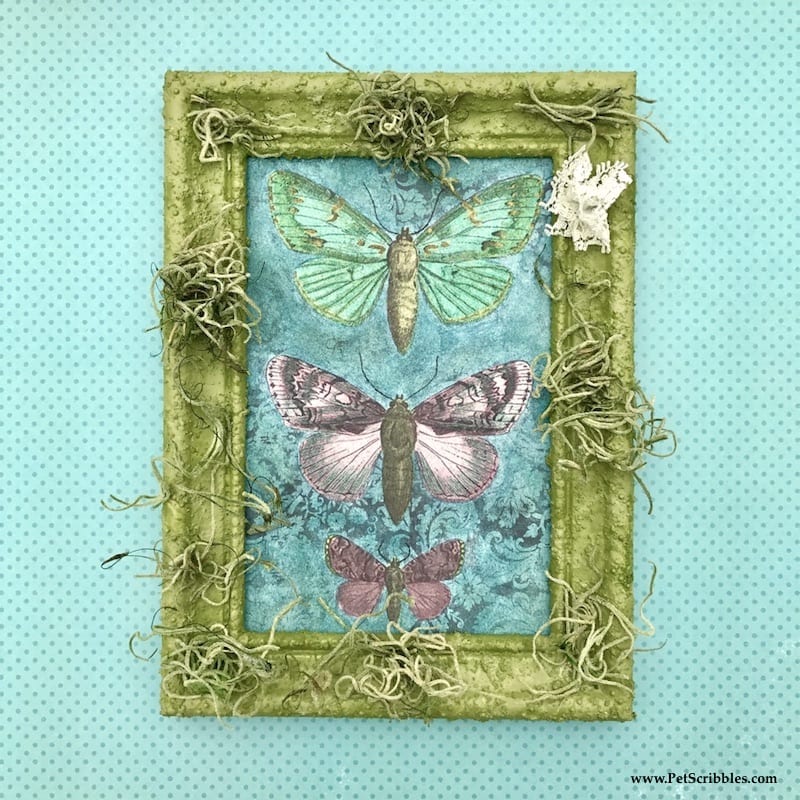 And now that I've finally tried out this moss kit, you can bet I'll be using it on some garden pots and garden-themed items…oh I have so many ideas!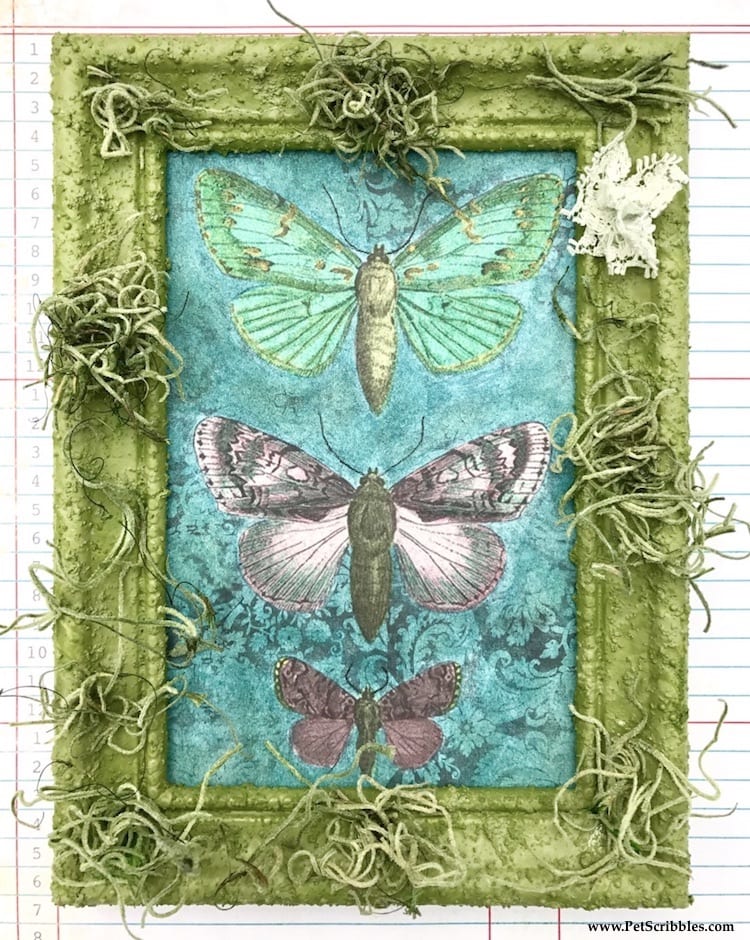 If you want to see how the painted butterflies came to be — or see how I made the tiny lace flower (on the frame) — click here or on the photo below for the tutorial and more pictures.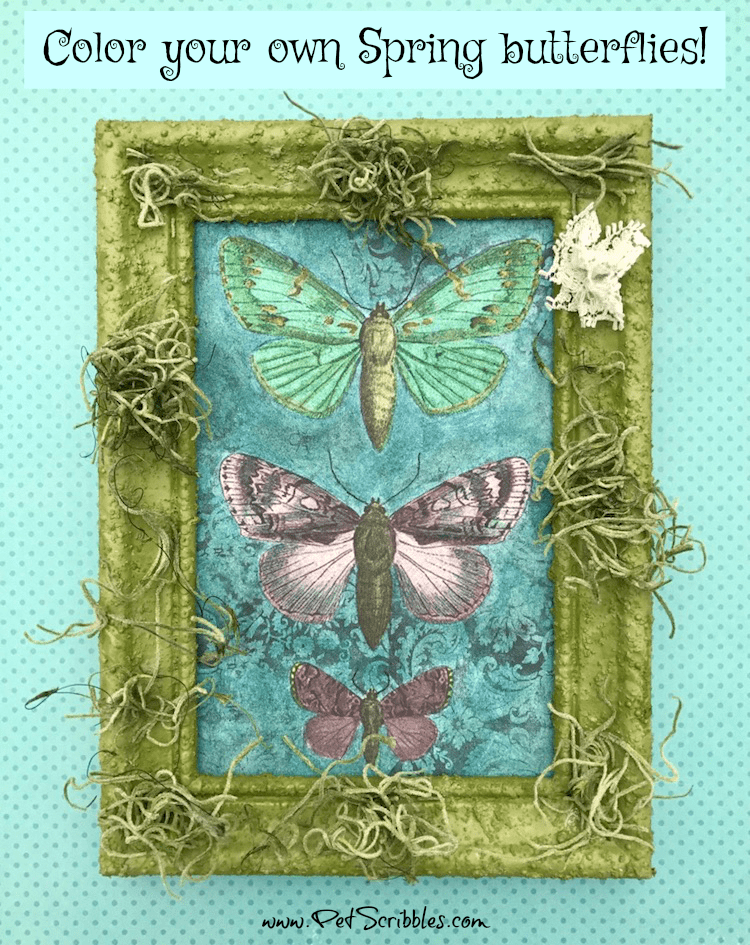 Happy crafting!
~Laura