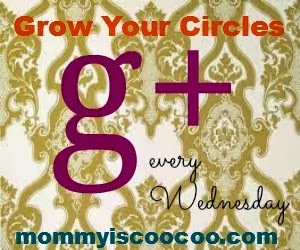 Here's a super-easy tip to grow your circles on Google+ . . .
Join a successful Google+ link party!
I link up each week with the Mommy is Coocoo G+ Link Party, and I've not only increased my followers, but the majority of them share my same interests of DIY, design, crafting, food, and gardening too!
And this week, I'm super-excited to be one of the co-hosts of this party! Whoo-hoo! And so, without further delay, let's get this party started!
And link up at the bottom of this post, because the party is here this week!
Happy November! Are you looking to grow your circles on Google+? Do you want better SEO and increased website exposure? Then this is the place to be!
Welcome to the mommy is coocoo Google+ Link Party HOP!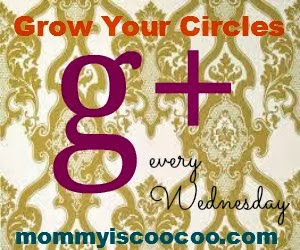 If you want to GROW with us on Google+:
1. Add all of the cohost to one of your circles.
2. Link up your Google+ url NOT your blog url.
3. Share a post on Google+ and include the hashtag #mommyiscoocoo.


I personally will be sharing several posts. Post with the #mommyiscoocoo hashtag were shared over and over again by our supportive group. Thanks ya'll!
4. Socialize – The more shares a website or blog post has the better chance it has of ranking well.
Add new friends to your circles.
Comment and share post you really enjoy!
Throughout the day +1 posts with the hashtag #mommyiscoocoo on Google+

*This is a weekly party!*
*If you want to grow your presence on Google+ email (me) Amanda at mommyiscoocoo(at)gmail(dot)com to cohost