Let me show you how to decorate lip balm containers for Valentine's Day, because A) it's so quick and easy to do; and B) you need a fun Valentine's Day gift for your girlfriends!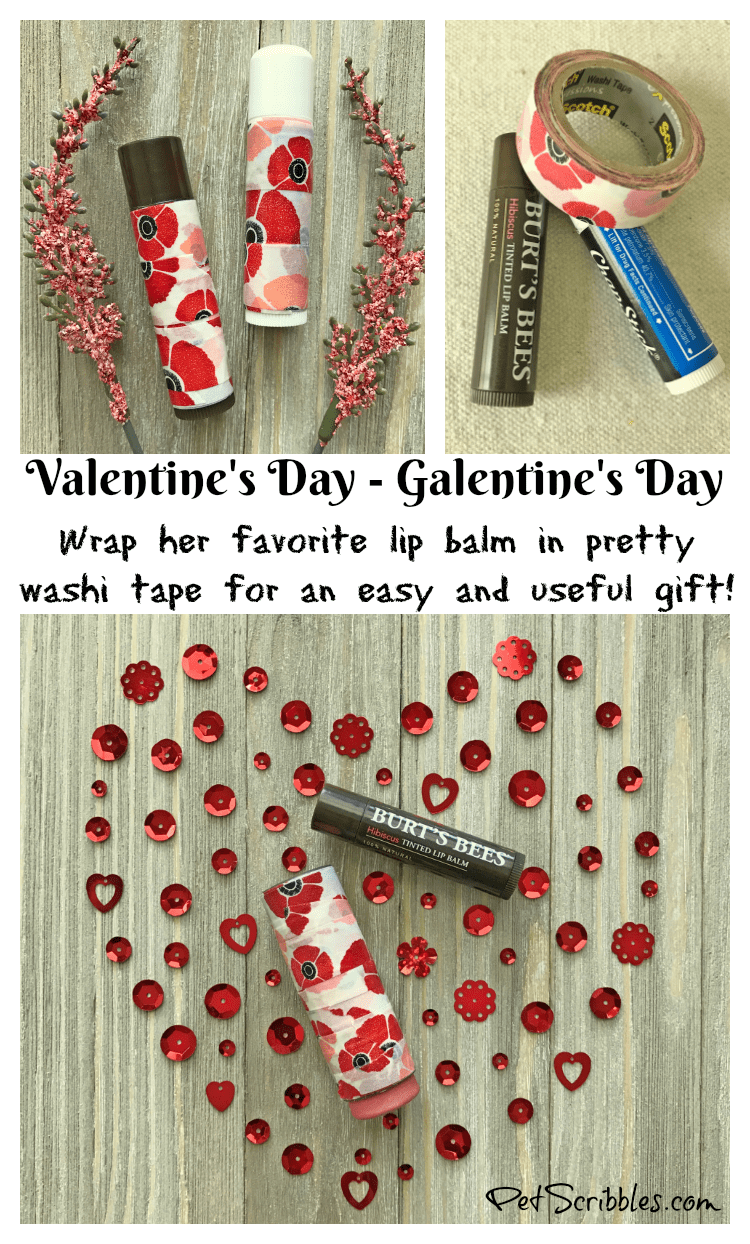 It's time for Craft Lightning — Valentine's Day edition!
Yes, once again a large group of craft bloggers have come up with an entire week's worth of Valentine crafts that can be done in 15 minutes or less!
Decorate Lip Balm Containers
Giving a simple gift of a lip balm that your girlfriends love is a great gift!
For the cost of a lip balm and a roll of washi tape, you can dress up the lip balm container — making this a fun and personalized gift. (And a useful gift too!)
How to Decorate Lip Balm Containers for Valentine's Day!
I use Burt's Bees lip balms, and love how they're packaged in cardboard containers.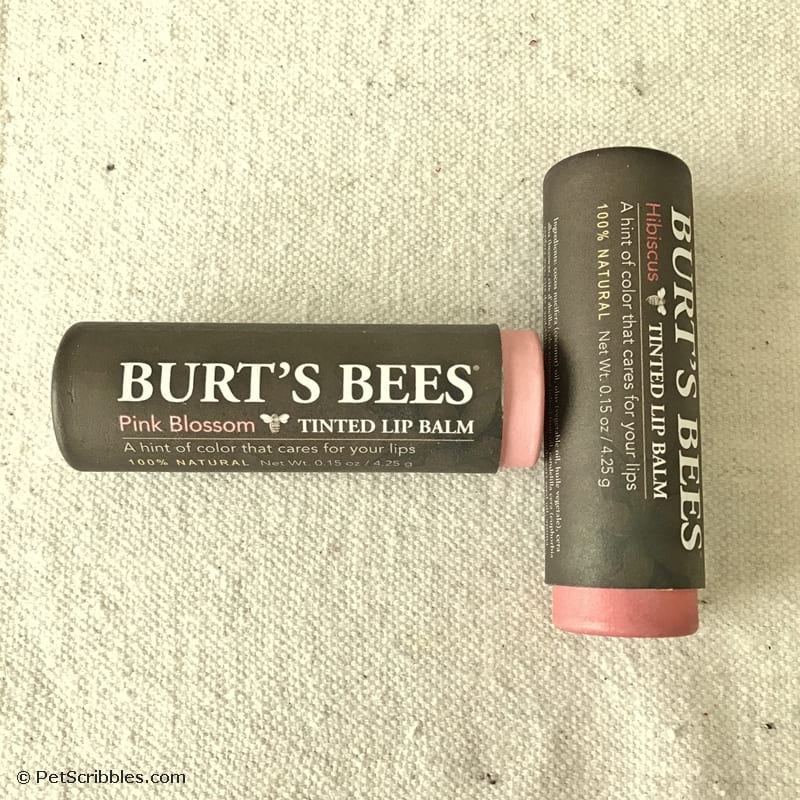 I picked out a washi tape that matched the two colors of the lip balms.
The color names [of the lip balms] are printed on the top and bottom of the cardboard packaging, making it easy to cover up the container without forgetting what color is inside!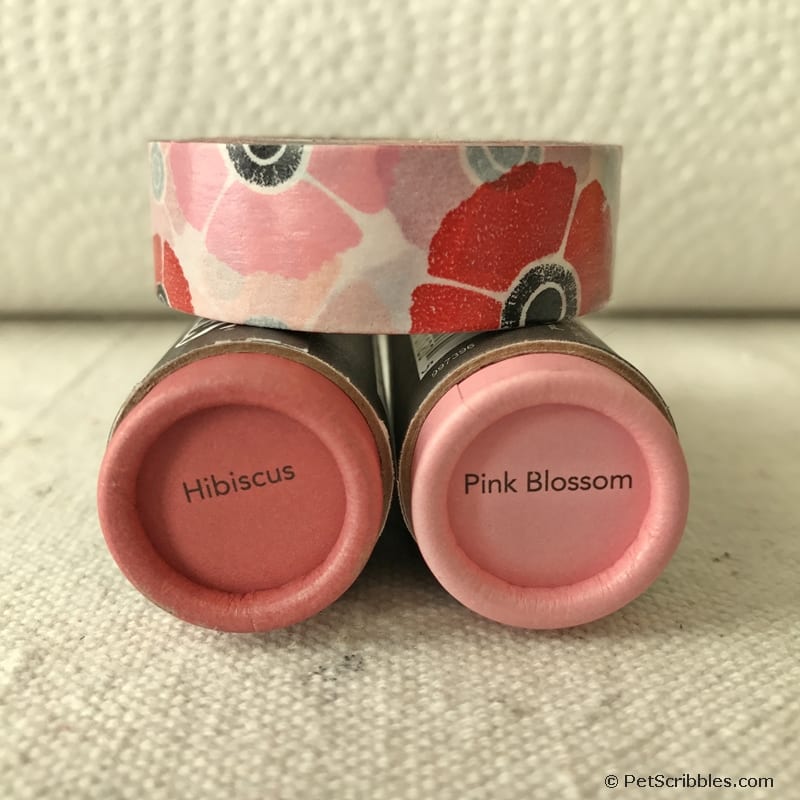 Washi tape is so easy to use:
Rip off a small section of washi tape and wrap it around the lip balm container.
Gently pull the washi tape as you wrap. This way you'll keep the tape smooth and avoid creases.
You can also rip the washi tape down the middle and use those strips in your wrapping as well.
Below, A = piece of washi tape and B = ripped washi tape.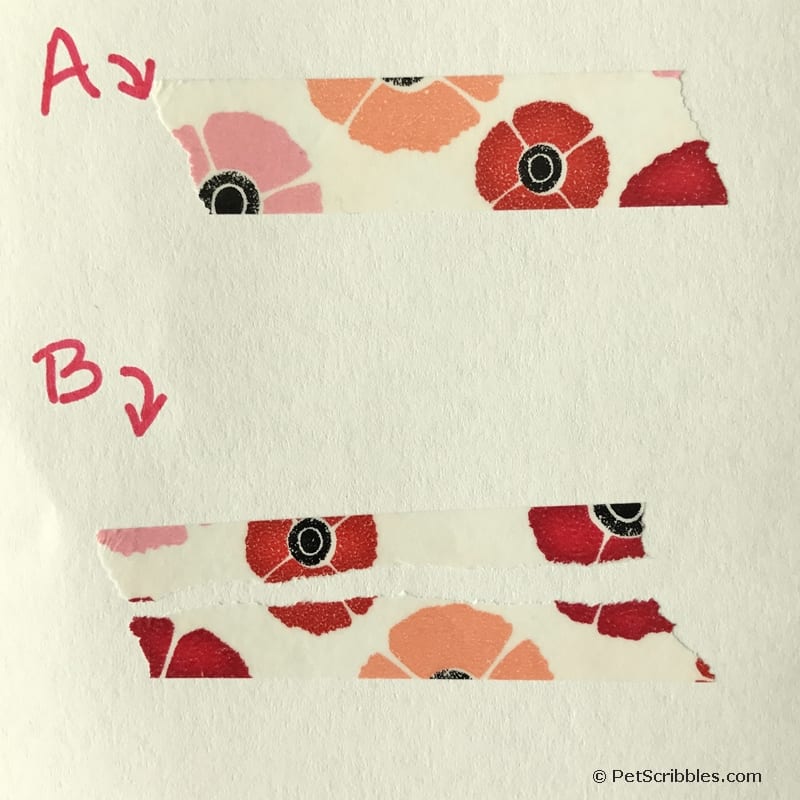 Because the containers were dark, and my washi tape was light, it took about three layers of washi tape until I had the opacity (coverage) that I wanted.
I pulled out the inserts (above) so you can see how well they match with the washi tape.
Since you're only covering the outer container, the insert will still slip inside easily.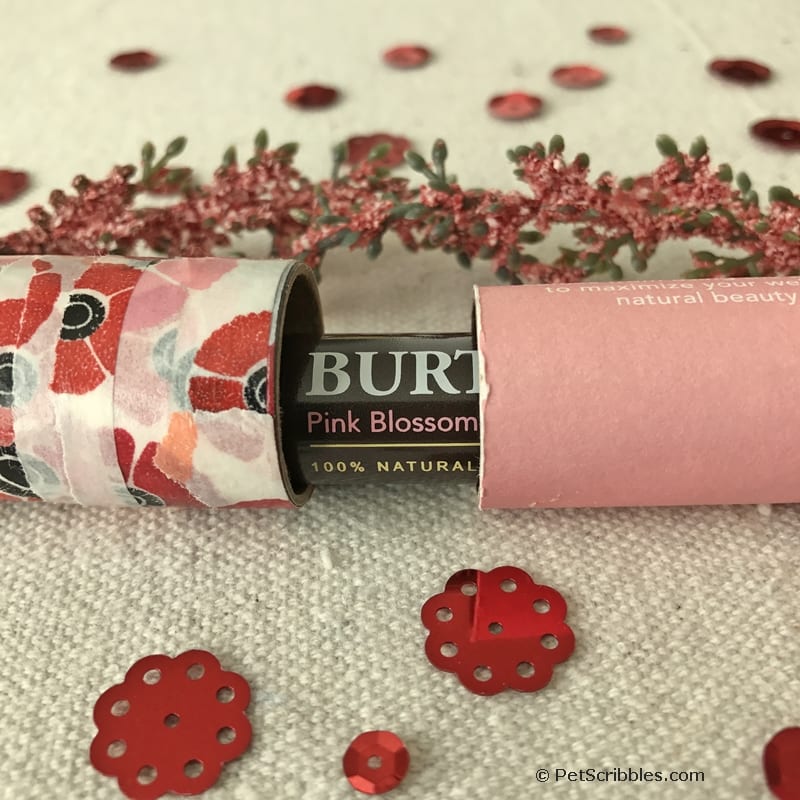 Here's the colors on each end — top of container on left, and bottom of container on right.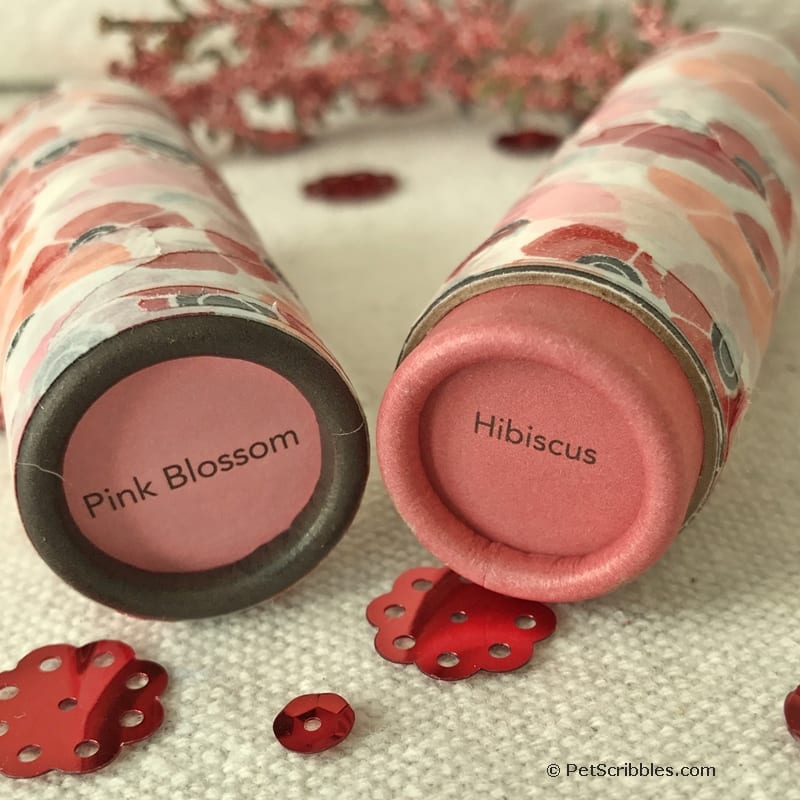 Such a sweet gift, especially for Valentine's Day!
I love how they turned out!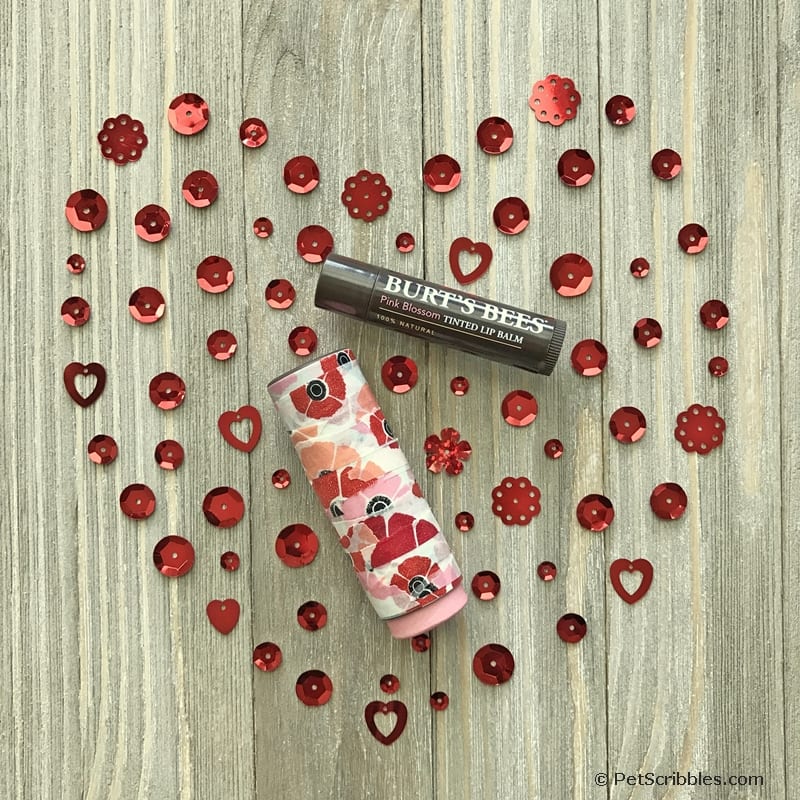 Don't forget Galentine's Day either!
On February 13th, you get together with your girlfriends – both single and married and/or in relationships – and celebrate your friendship!
This extra holiday was super popular last year and no doubt will be again this year.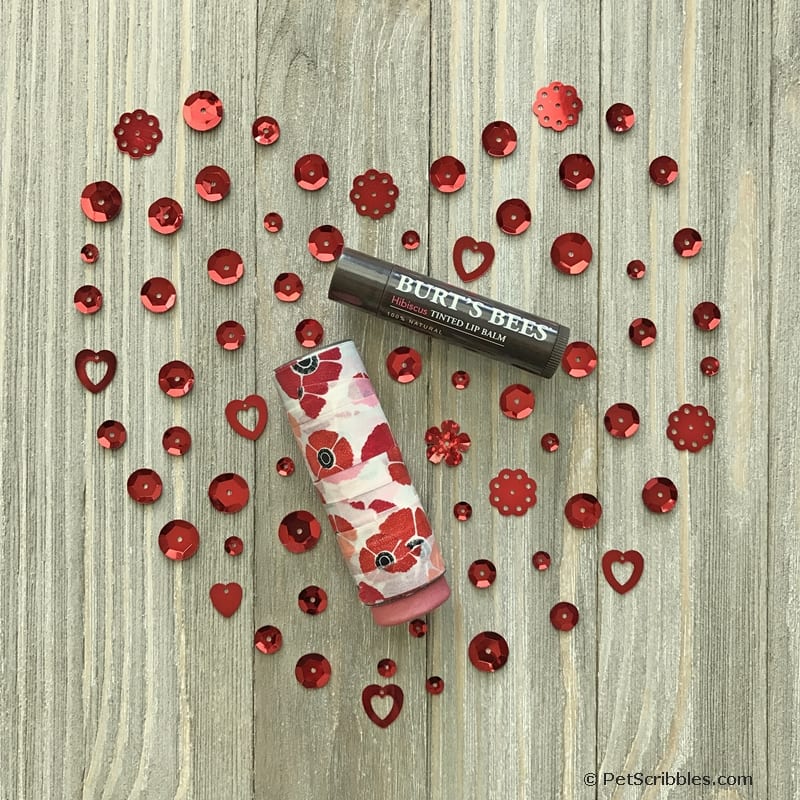 Decorate Lip Balm Tubes
What if you purchase a lip balm that doesn't have a container?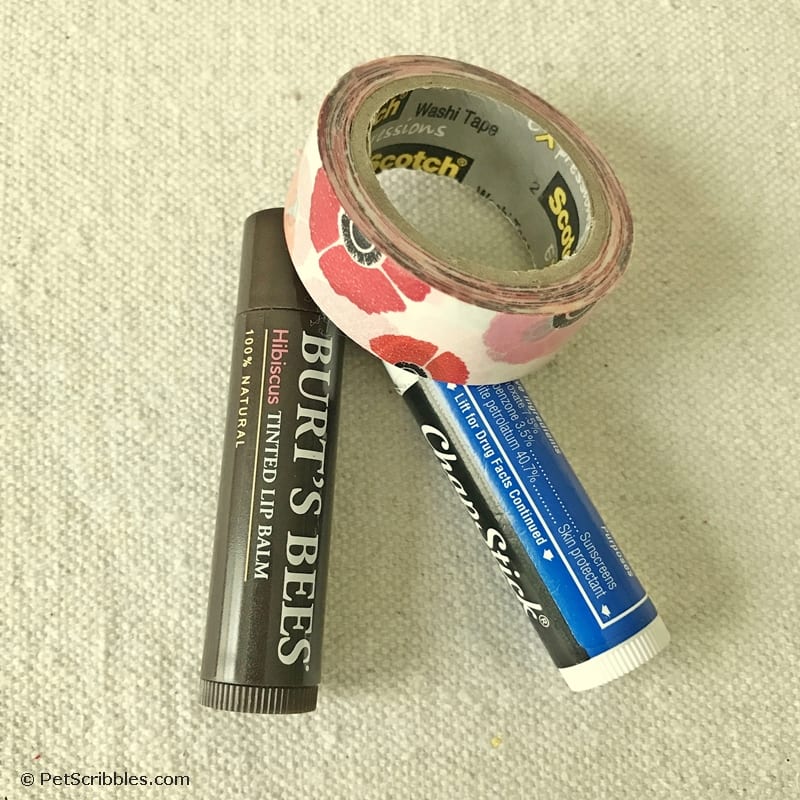 You can decorate the tubes with washi tape!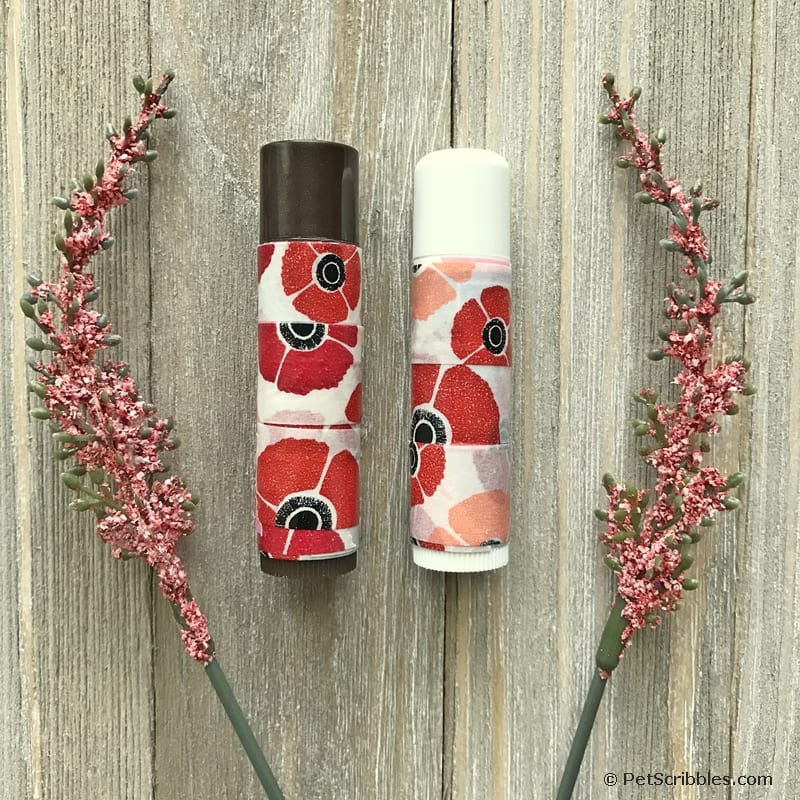 Aren't they cute?
I'm keeping this in mind for quick gifts year-round too!
Wedding Ideas or Party Ideas
Think of your bridesmaids, or guests at a shower or party event.
A decorated lip balm, covered in washi tape that matches the colors of the wedding or shower or party theme — plus a sweet ribbon or string — and you're all set!
Put them at place settings or display in a basket.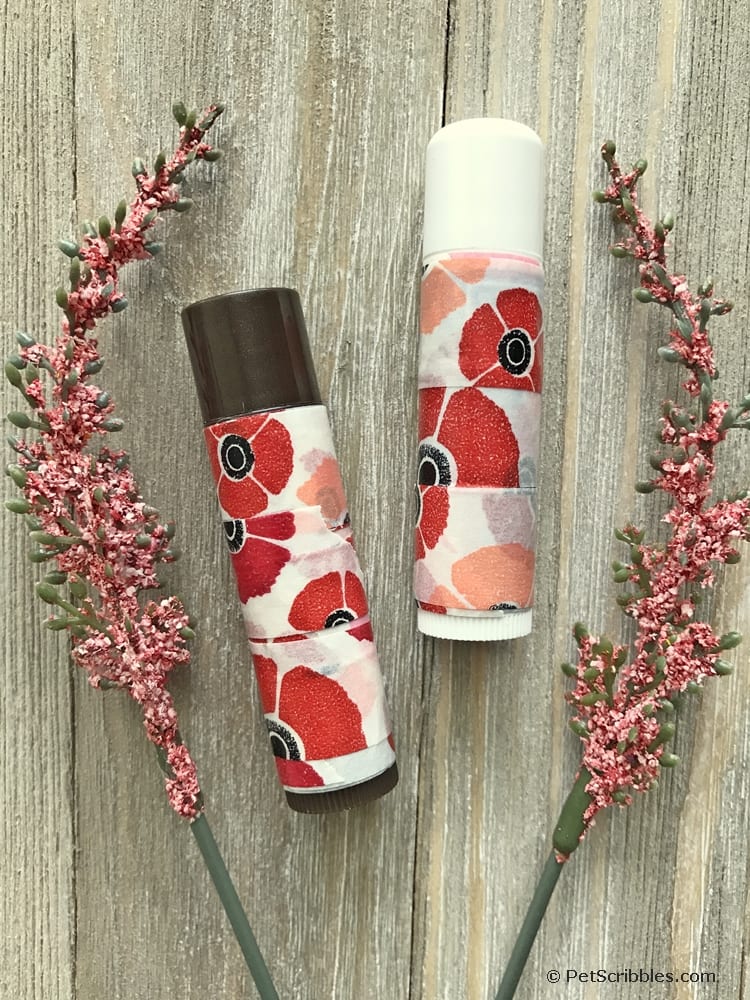 More Quick Crafts for Valentine's Day!
To see more quick crafts — that you can make in 10 or 15 minutes — click on the button below, to see an entire week's worth of creative ideas from the craft blogger community!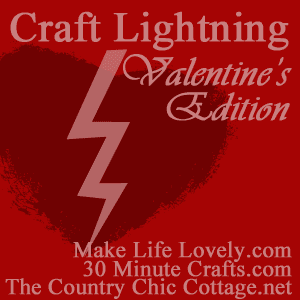 Happy crafting!
~Laura