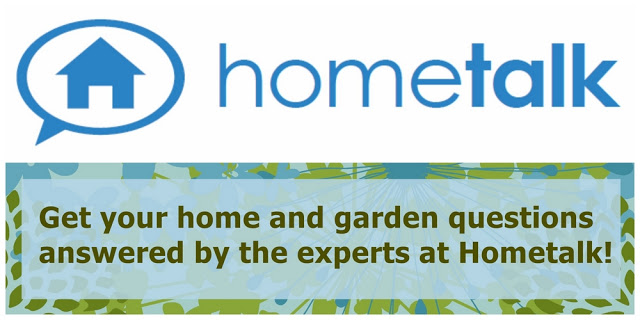 We have a spot in our patio bed that needs a new shrub.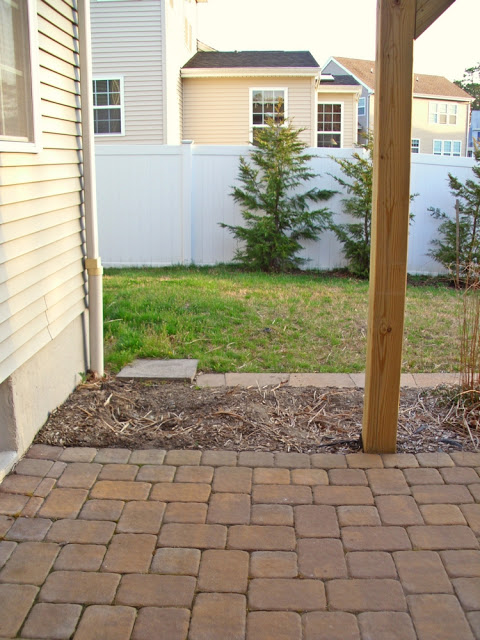 We had ornamental grasses growing there for the past few years. You can see them in the image below next to the house.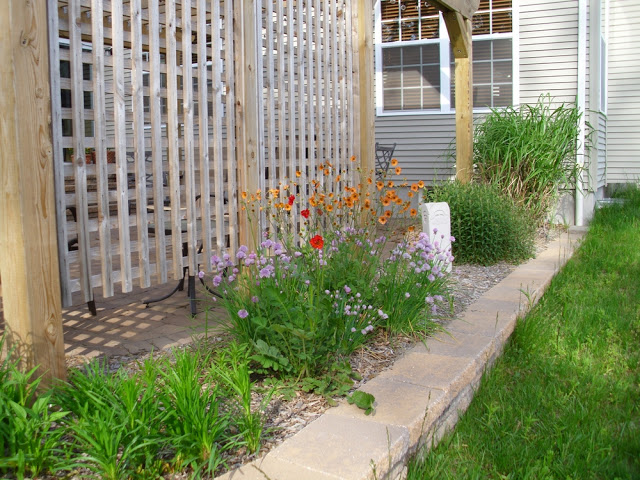 But they grew out of control . . .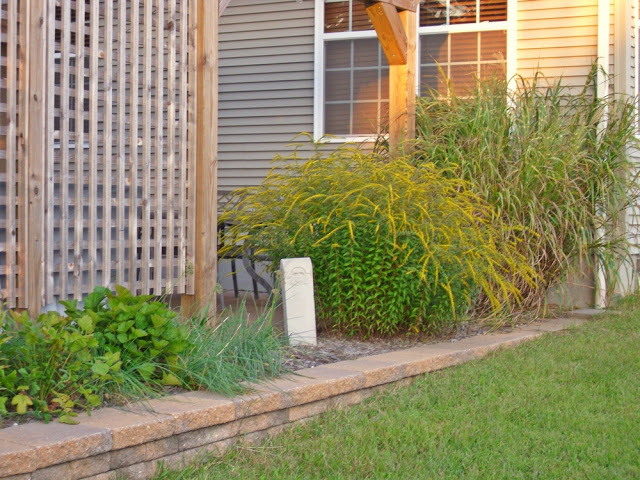 . . . and we finally ripped them out. And yes, it felt strangely satisfying to remove that grassy chaos from our patio!
And it feels even more satisfying to know that I already have a few shrub recommendations from gardening experts located throughout the United States. How did I get these recommendations? Just by posting a question on Hometalk.com.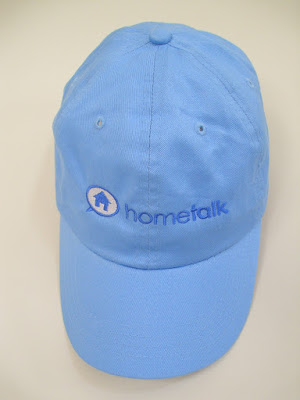 Hometalk answers your home and garden questions!
I've mentioned Hometalk before, most recently when I wrote about my visit to Cutting Edge Stencils. That post includes a short description and video about them (which you should definitely check out!) Hometalk is an amazing resource anyone can use. And membership is free! The site is made up of thousands of DIY and garden bloggers, as well as home improvement specialists, interior designers and gardening experts. (In addition, Hometalk has approximately 150,000 members!) One of the easiest ways to benefit from the knowledge of all these experts is to simply ask a question right from the Hometalk homepage.
Here's how: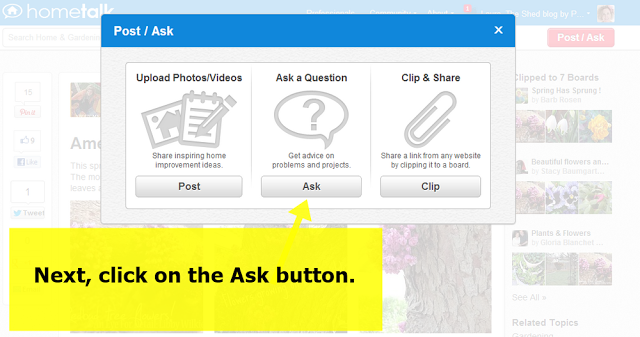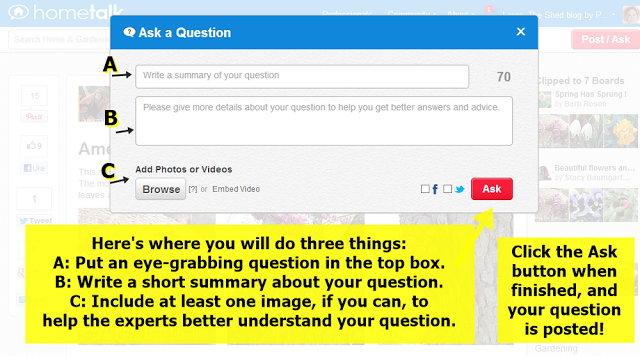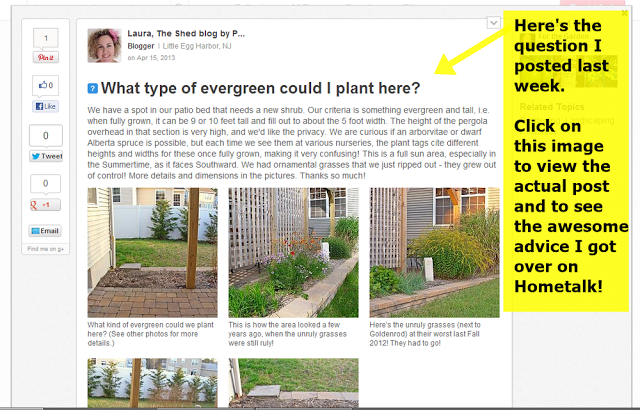 I included five pictures with descriptions and measurements with my posted question. The more specifics you can provide, the more helpful and accurate the answers will be.
Patio bed shrub recommendations!
I can't wait for this coming weekend, as I'm hoping to scout around some nurseries and check out the shrubs suggested to me by the Hometalk experts. We specifically are looking for an evergreen that won't outgrow the space, one that doesn't need a ton of water yet can handle full sun.
Our top candidates, from the suggestions so far, are:
Cryptomeria japonica "Black Dragon"
Chamaecyparis obtusa "Aurea"
Cryptomeria "Sekkan Sugi"
I'd include a picture of each, but after spending a crazy amount of time searching for A) decent pictures that truly show off each shrub; and B) images that I'm allowed to use; and C) the three shrubs all on the same website for continuity, I gave up! I'll take some pictures when we go shopping so you can see what we find.
Join Hometalk!
Sign up for Hometalk by clicking here. Hometalk makes it easy to join (for free!) using either your email address, your Facebook account or your Twitter account.
Follow me on Hometalk by clicking here.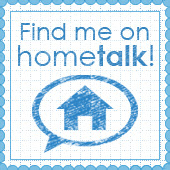 Hope you sign up and see just how easy it is to get great advice on all of your home and garden projects!