I played with paper dolls as a child. And color forms. Remember them? Now there's a fun, new set of Hillary Clinton paper dolls that you can enjoy regardless of your politics or which side of the aisle you're on!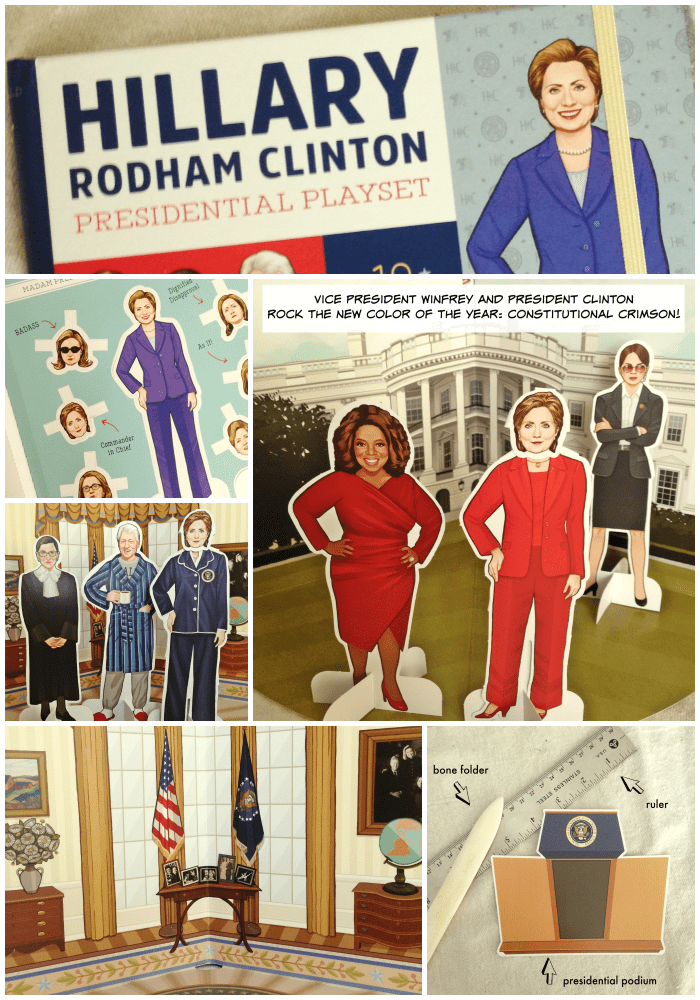 Thank you Quirk Books for sending me a copy of the Hillary Rodham Clinton Presidential Playset for review! All opinions and ideas shared here are my own!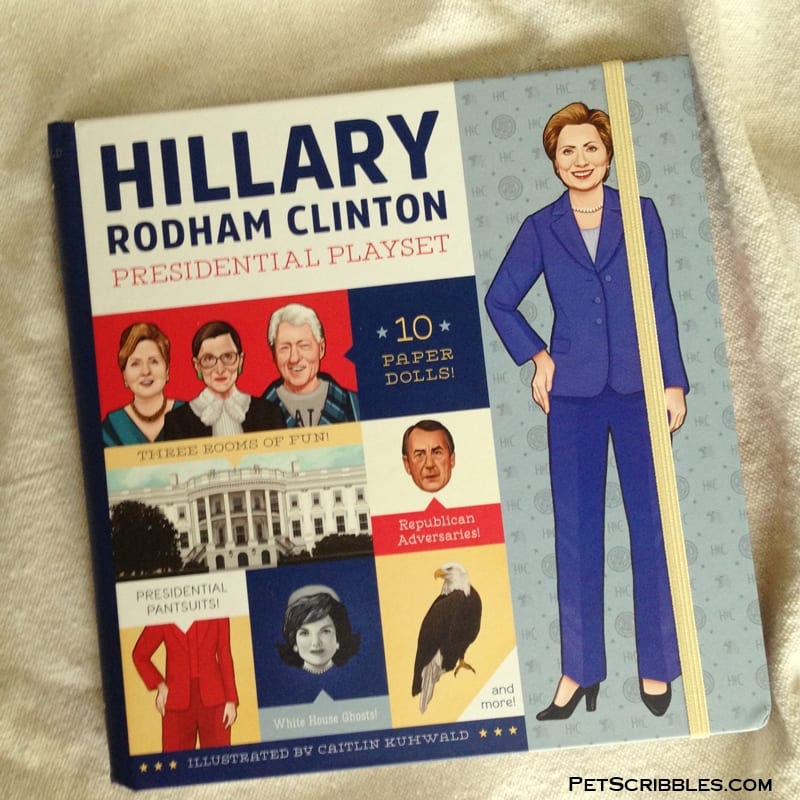 Anything that comes out from Quirk Books is always high on my list of things to discover. Their tag line is: Seekers of all things awesome, Publishers of all things awesome. Need I say more?
Quirk Books publishes only 25 books per year, so you know when something new is coming out from them, it's going to be – as they say – awesome!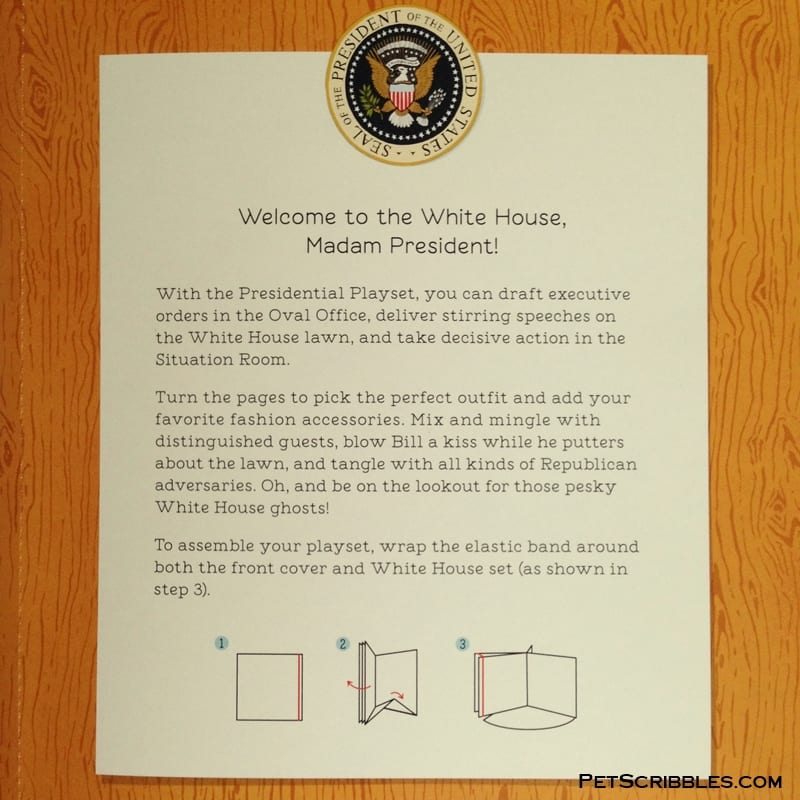 This Hillary Rodham Clinton Presidential Playset is hilariously good!
First off, you get to play with a Hillary Clinton paper doll. Yes you get different outfits in this book – but you also get different expressions!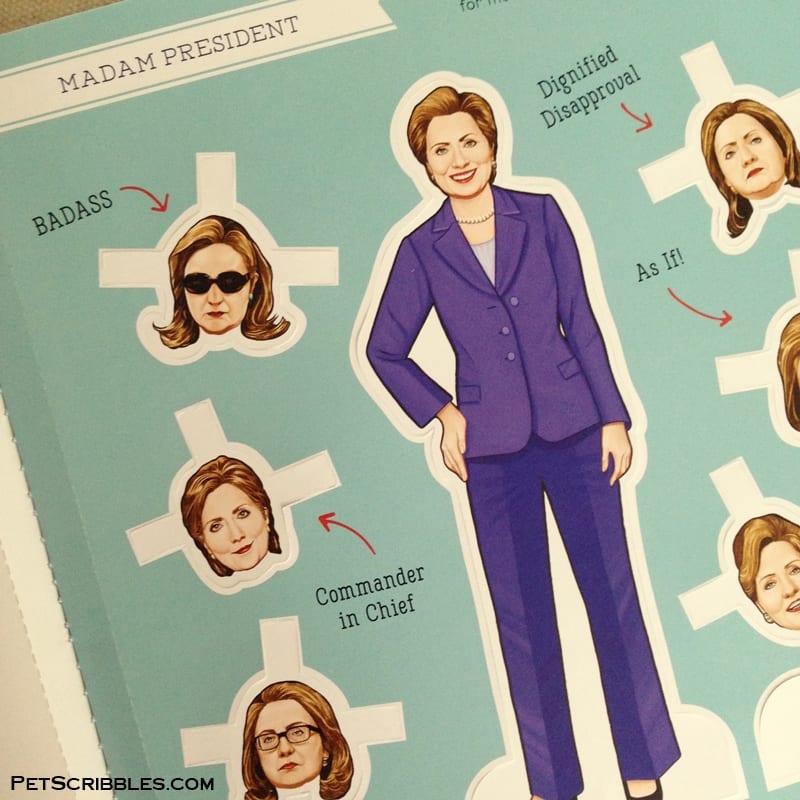 There's three different scenes you can have as the background: the Oval Office, the White House lawn, and the White House Situation Room.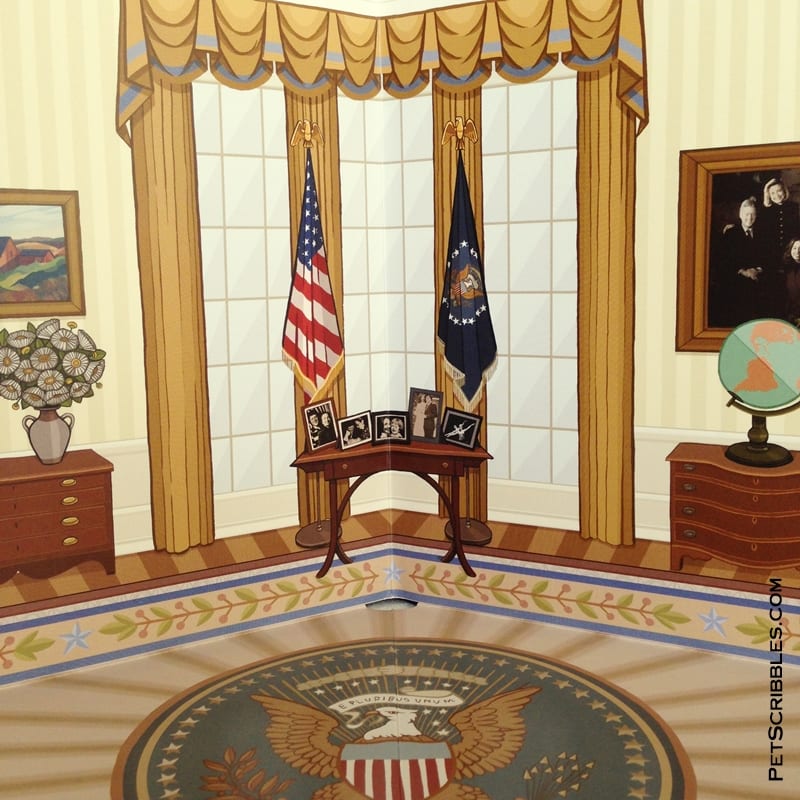 There's also some key accessories included, such as the presidential desk, the presidential podium, and a lawn mower to give Bill Clinton something to do.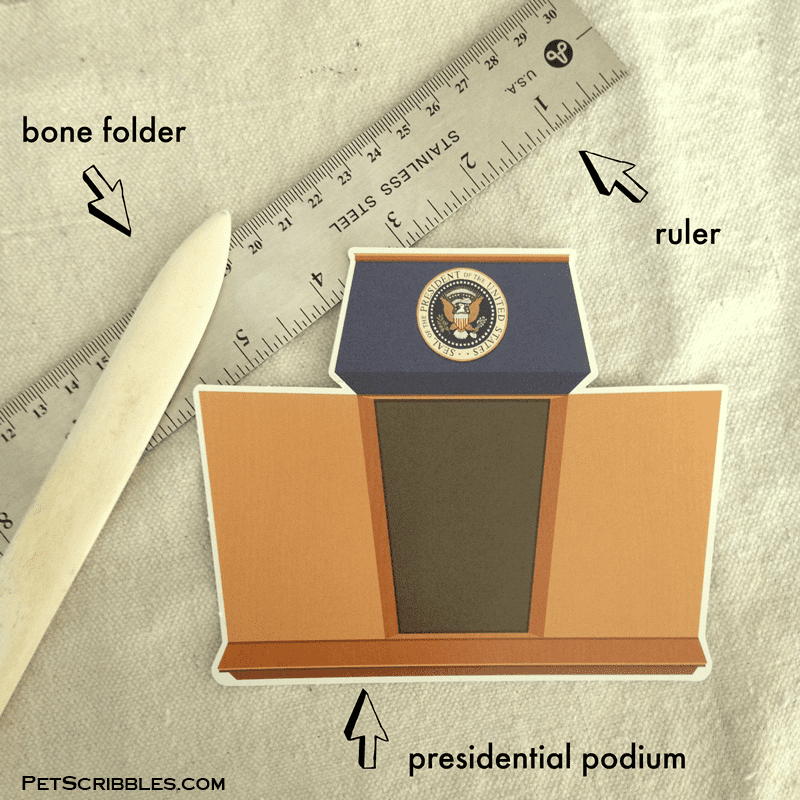 You can use your fingers to bend the sides of the stand-alone accessories or get all fancy like I did and use a bone folder, ruler or another straight edge. (This is a crafty blog, so…)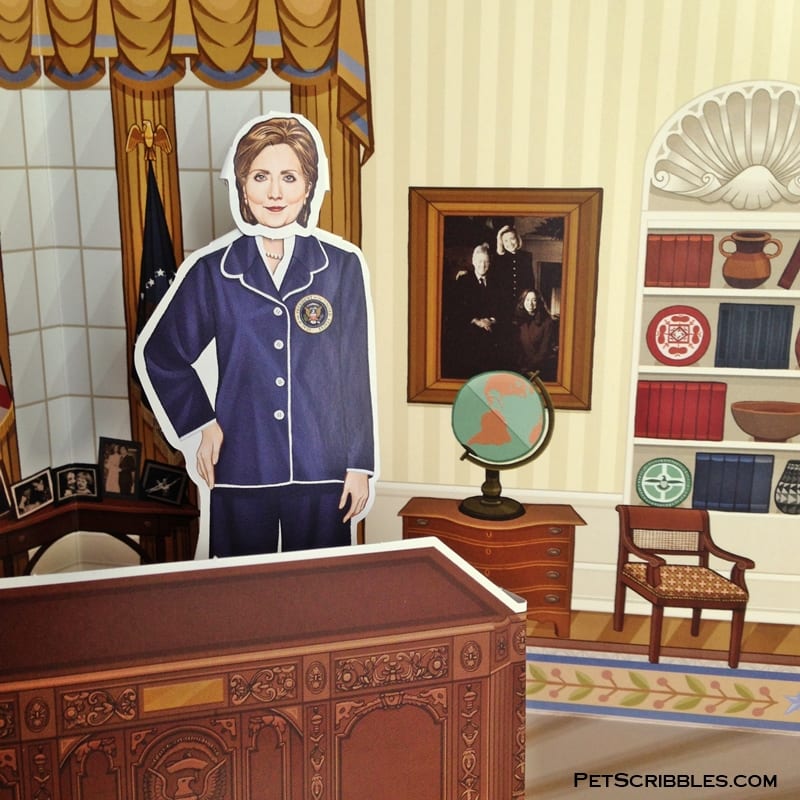 Each paper doll comes with a stand, so you can stage all sorts of White House antics.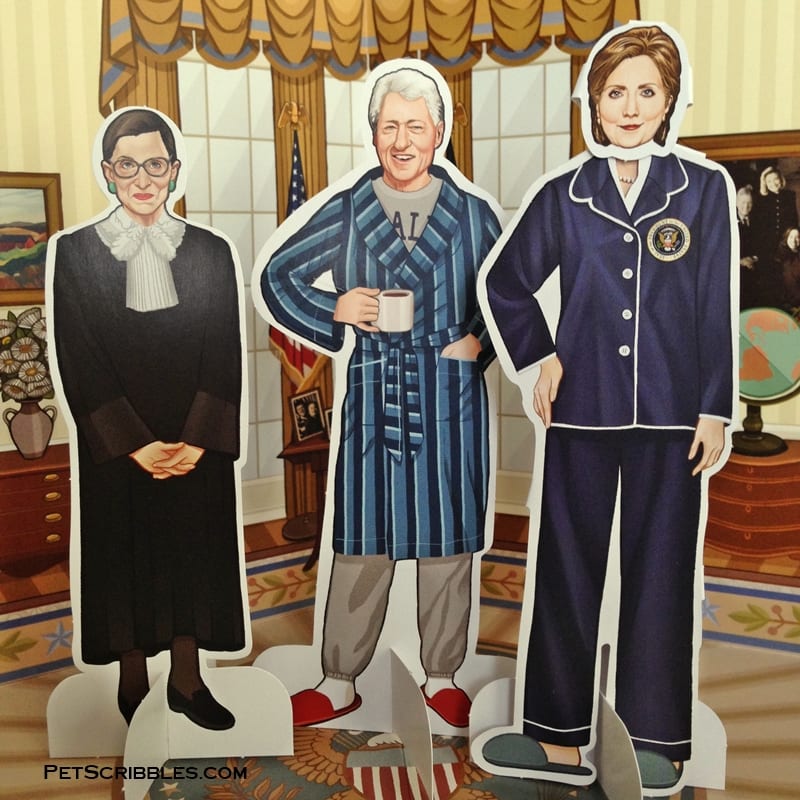 Besides Hillary and Bill, you get quite a cast of characters, including Oprah, Bono, Justice Ginsberg, Jeb Bush, and the ghosts of George Washington, Abraham Lincoln, Eleanor Roosevelt and more.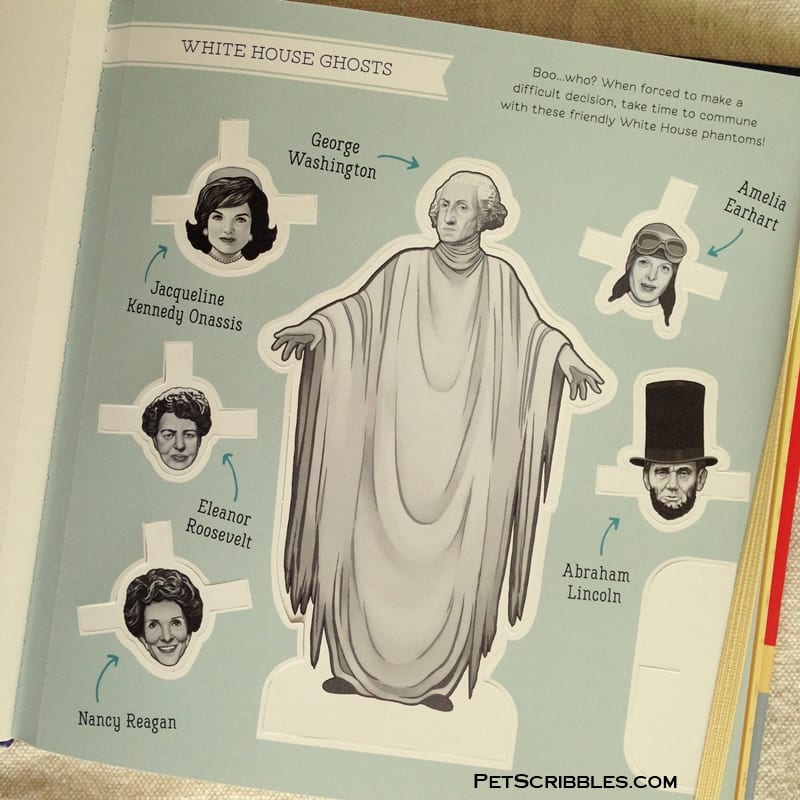 Yes, you can have them haunt Hillary and Bill, perhaps coming up with your own version of Scrooge: the Ghost of White House Past. (I mean, there is that presidential desk right there . . . )
I came up with two scenes to share with you: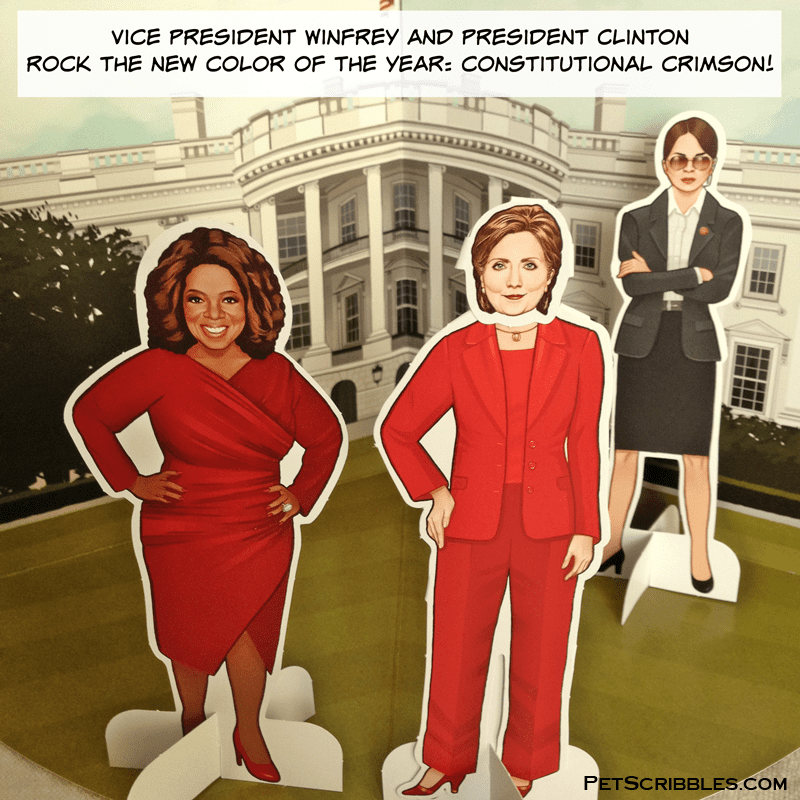 (You can see the White House lawn backdrop is used in the above scene! And check out the Secret Service Agent!)
And back in the Oval Office, Hillary issues her first presidential executive order . . .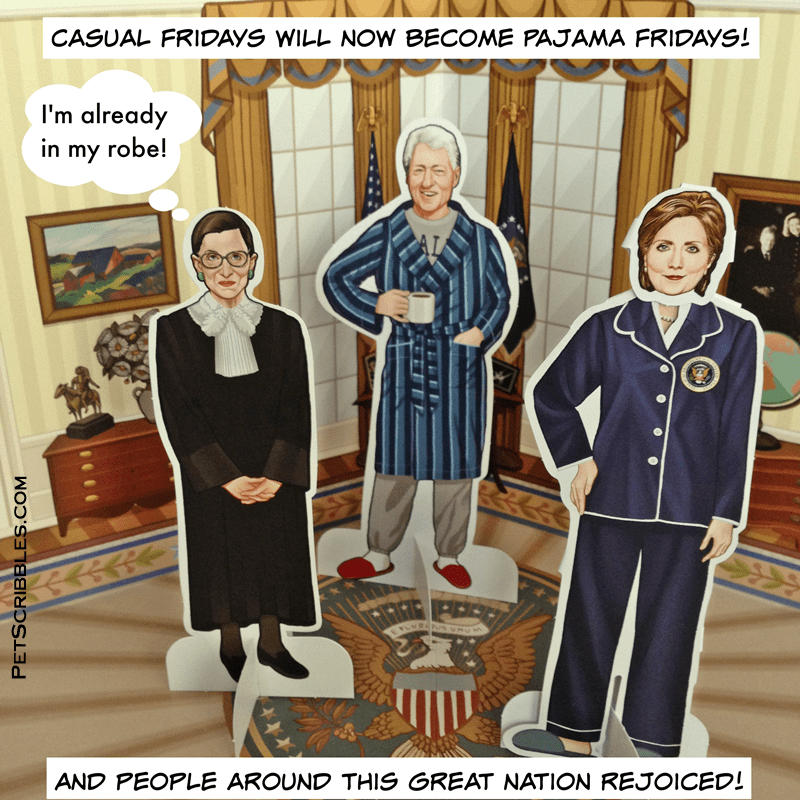 I set up the scenes, took pictures with my iPhone, then uploaded to PicMonkey to add some captions.
I'm serious: there is a lot of fun to be had with this playset!
But wait! There's more!
You can get even more accessories and extras in a downloadable/printable PDF directly from Quirk Books, so you can have Donald Trump hang out in the White House too!
The Hillary Rodham Clinton Presidential Playset was just released this week, and you can find it on Amazon via my affiliate link. (My affiliate link disclosure.)
Wherever Hillary ends up in November 2016, her fans can celebrate the election with their very own playset!
And if you're not a fan? You'll enjoy this set too!
~Laura