This post and photos may contain Amazon or other affiliate links. If you purchase something through any link, I may receive a small commission at no extra charge to you. Any supplies used may be given to me free of charge, however, all projects and opinions are my own.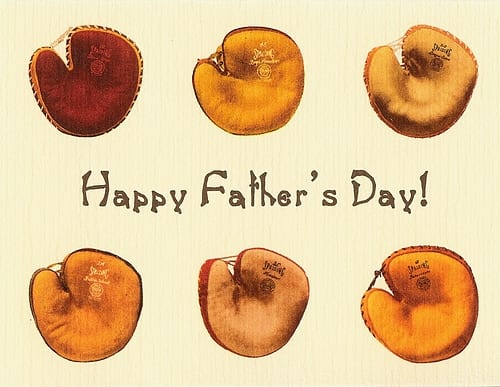 © Pet Scribbles
Happy Father's Day Weekend!
We are looking forward to spending tomorrow with my parents, who are coming to visit, and we have been busy cleaning, cooking (my husband), and making everything be as comfy and relaxed as possible. My parents will both turn 81 this Summer, though you'd never know it by how great they both look. Yes, I'm biased!
I'm looking forward to showing them around our gardens, as I got the gardening bug from both of them starting when I was a little girl. And my husband is going to grill up a great meal for us to enjoy together. The weather is supposed to be sunny, blue skies, and in the low 70s – how in the world did we luck out with such a picture perfect weather weekend? My husband and I are looking forward to a wonderful time. I think even our cats are excited – they always gets great gifts from "Grandma!"
It is a bit bittersweet, coming upon Father's Day. My father-in-law passed away a year ago in February. He was an incredible man, and honestly the best father-in-law I could have ever imagined. One of the things he always wanted all us kids, in-laws, grandkids, etc. to do together was take a trip somewhere. Sadly, we never got the chance while he was alive. But last year, on Father's Day, all 13 of us – from ages 92 down to 2 years old – embarked upon a one-week cruise to Bermuda. It was great, it was difficult, it was happy, it was sad. The important thing was this: we were all together and that made missing him on Father's Day a bit easier to handle. Still, one year later, and there's a hole – something not quite complete – by not having my father-in-law here. I miss him so much . . .
I hope that everyone has a good Father's Day. It can be so darn difficult when the one we want to share the day with is no longer with us. And if that is the case with you, I hope you can find some peace in loving memories shared and remembered.
~Laura