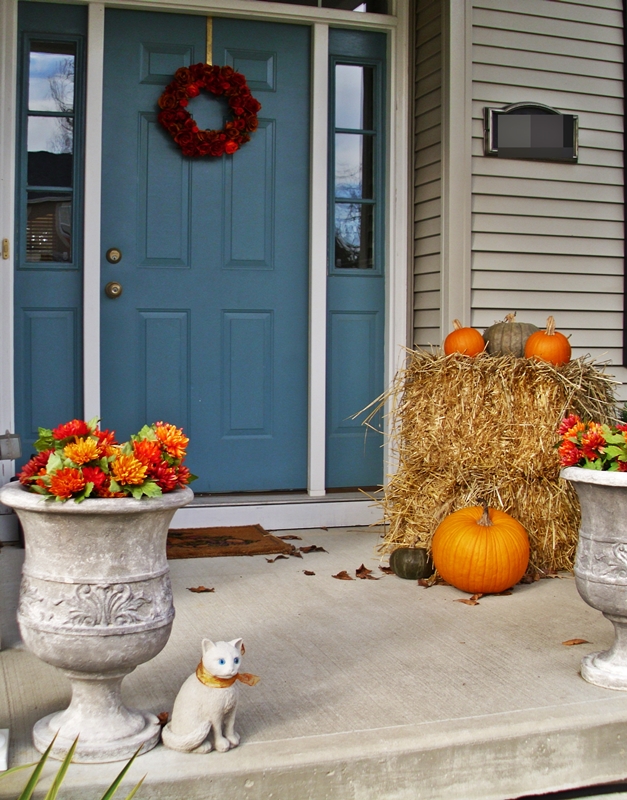 Happy September, everyone!
We're back from our cruise, just in time for our newest makeover project that began this morning!
Our front yard is getting a major transformation! The grass is being removed. Gone. Forever! We've hired an awesome landscape design company for this job, because it is HUGE! Stay tuned because I'll be blogging about it a lot over the next week or two…or three!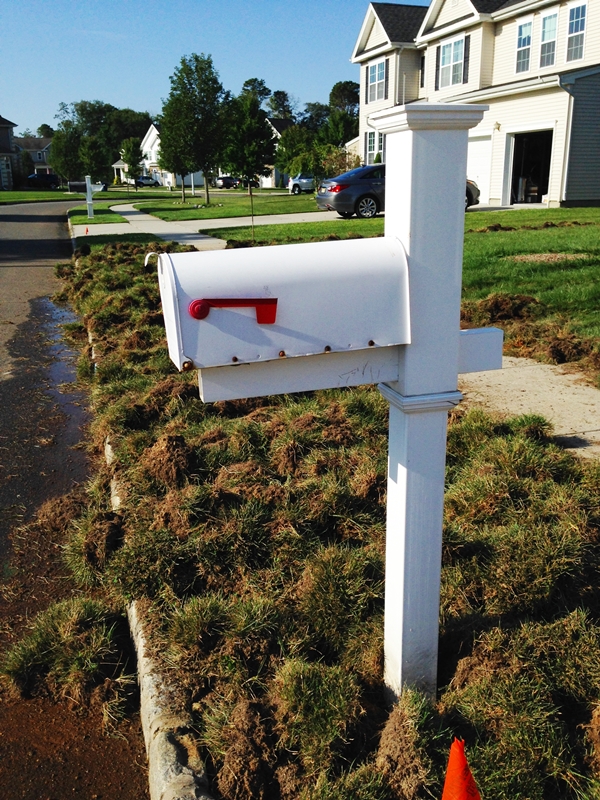 Our yard makeover began this morning! Lawn is going bye bye!
There's so many other things in store for my blog this Fall, including a complete blog makeover! (I figure why just transform our front yard? Let's get the blog updated too!)
Other projects scheduled for this season include a front door makeover, because after redoing the front yard, why not redo the front door to match? And yes, this one will be a DIY by yours truly!)
I'm planning several Fall-themed projects with paints, stencils, and stains; some furniture makeovers; and even a few posts like my favorite foot cream will pop up here!
Fall is my favorite season, so I've got a lot of fun things planned!
Now I need to get outside and watch our lawn disappear! 😉
~Laura