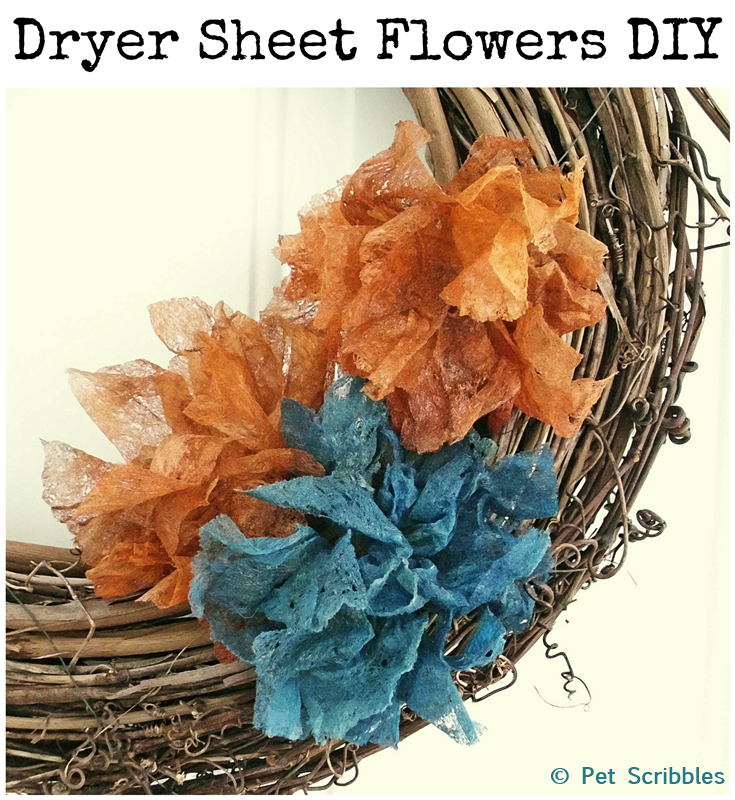 Making dryer sheet flowers is a fun reward for all of the laundry you do!

At least that's what I tell myself!
I'm over at Deja Vue Designs this week sharing my easy tutorial to create shabby-style, dryer sheet flowers!
Click over to learn how to make your own flowers, and start saving those used dryer sheets too!
Happy crafting!
~Laura