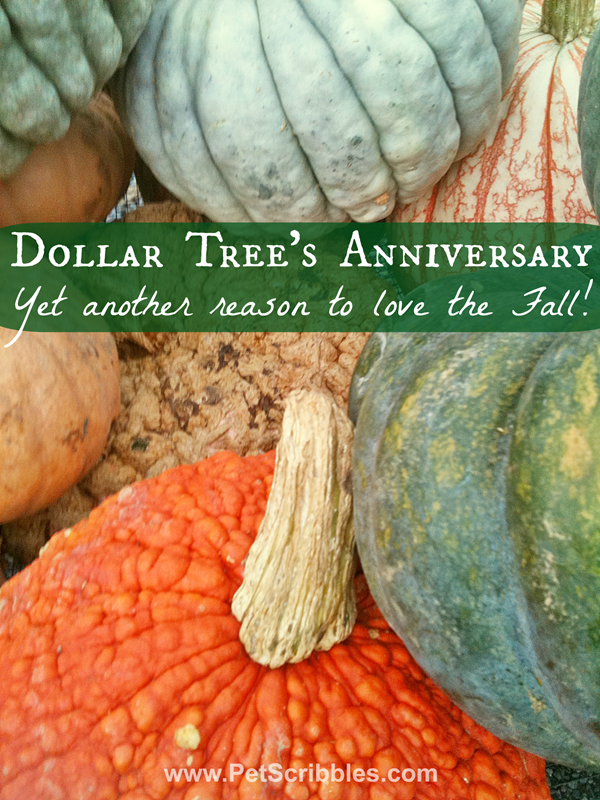 I'm thrilled to be partnering with Dollar Tree to share their special Anniversary Event Bonus Buys with you!
I love October for many reasons, especially as Autumn is my favorite season. It's my husband's favorite too, and that's why we chose October to get married. Yes, our 8th anniversary is coming up! We also hold an Oktoberfest party every year for our neighborhood, friends and family – always a fun time!. And now there's another reason to love October: it's the
Dollar Tree Anniversary Celebration
!
Dollar Tree's Anniversary Celebration: September 28, 2014 through October 11, 2014
Tons of new Bonus Buys

with up to

58% more FREE

for each item! Awesome!
Many of your

brand-name favorites

available

in

larger

sizes

, but are

STILL only $1

each. Larger sizes, people!

That's totally awesome, right?
While you're in your local Dollar Tree store shopping for Bonus Buys, stock up on

Halloween décor, candy, costume accessories

, and more. It's

all $1 each

!

Can you say Halloweentastic? Oh yeah!
Anniversary specials are

available in stores and online

.

Totally awesome!
From cleaning supplies and home décor, to health and beauty care, snacks, beverages, and so much more,
Dollar Tree
stores will be packed with super savings you will love.
Remember — quantities are limited, so hurry in (or log on) today to stock up on these incredible deals!
Speaking of Totally Awesome . . .
Yes, I've always said "awesome" and "totally awesome" since well… I probably don't want to think back too far. So imagine my laughter when my brother-in-law told me about a cleaning product called
Totally Awesome
. (And yes, part of my laughter was feeling like we were in an infomercial as he demonstrated just how totally awesome
Totally Awesome All-Purpose Cleaner
is.
(You
knew
I was going there, right?)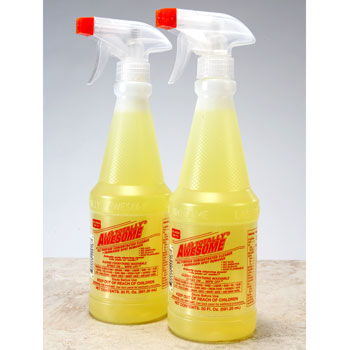 We live in a newer development, and so everyone has similar cleaning difficulties, whether it's water stains from errant sprinklers or mildew during the humid months. And let's not forget what we affectionately (not!) refer to as the Great Pollen Drop, an annual event in our neighborhood.
Totally Awesome effortlessly cleans things that other cleaners need your effort to help clean. You know that term elbow grease? You don't need any of that with Totally Awesome.
(No, I'm not being paid by them, but when I come upon an amazing product, I definitely want to share!)
Whether you've got outdoor furniture to clean, or your grille cover, or those spaces under your eaves that seem to just get dirty, you'll make quick work of cleaning with Totally Awesome. And the same goes for all of the usual indoor cleaning too, including the dreaded stovetop after an extensive cooking session.
(Truth: I don't cook, so
any
cooking session can seem extensive to me!)
So – why do I share all of this? To tell you that Totally Awesome is one of
Dollar Tree's
featured cleaning products!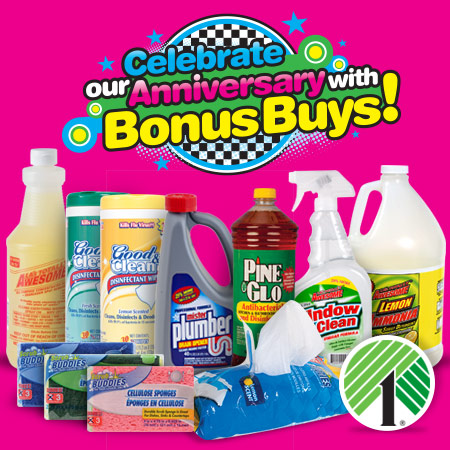 You can get 40-oz. Bottles of L.A.'s Totally Awesome® Window Cleaner, and also 128-oz. Jugs of L.A.'s Totally Awesome® Ammonia. (And remember, because it cleans so easily, you use less, meaning it lasts longer than other cleaners too!)
You can find out about new Dollar Tree products and contests easily by signing up for their weekly emails
here
. (With so many holidays coming up, this is a smart idea!)
October
is
totally awesome!