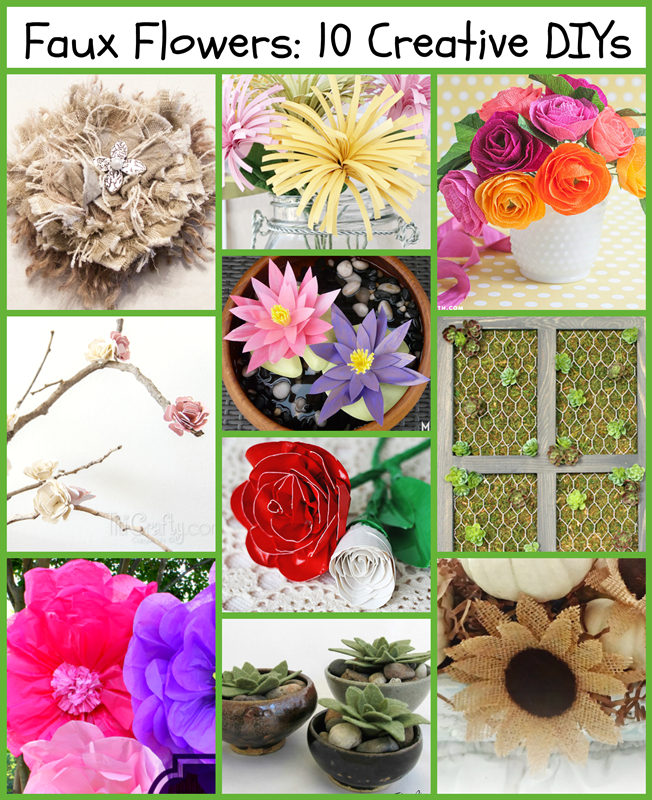 One of my favorite Pinterest boards is my Faux Flowers board, where I collect unique and inspiring ideas to make flowers out of paper, ribbon, fabric, lace, and more.
I'm sharing some of my favorite pins from that board – by some very talented and creative bloggers – over at Deja Vue Designs!
Click here to read: Make Faux Flowers: 10 Creative DIYs
Click here to visit my Faux Flowers Pinterest board: Faux Flowers (DIYs)
And here's another roundup I did a few years ago: Faux Flowers: Tutorials and DIYs
Happy gardening – no green thumb required!
~Laura