This post and photos may contain Amazon or other affiliate links. If you purchase something through any link, I may receive a small commission at no extra charge to you. Any supplies used may be given to me free of charge, however, all projects and opinions are my own.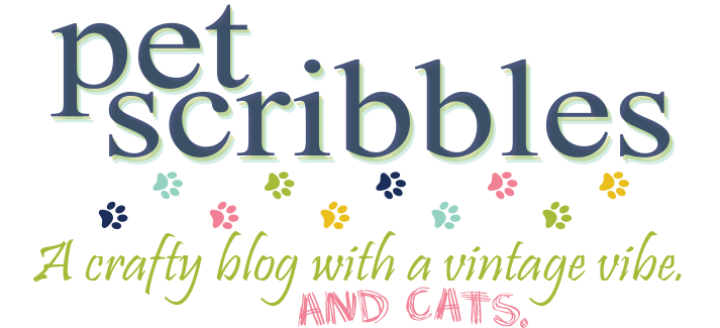 Welcome to the newly updated Pet Scribbles blog!
Isn't it pretty? I love how much cleaner it is, how the photos pop off the page, and the way it is much more organized!
Use the menu bar above and you'll see that the category headings have drop-down menus. Scroll over those and click on the subcategories, and you'll be able to see craft and DIY project galleries sorted by season or holiday.
Subscribe now with two options! You can now subscribe to get my blog delivered directly to your email inbox either daily or weekly!
Gardening now has its own well-deserved section, and I've added a Life section where there's everything from posts about my cats to how to get out of a blogging rut, to a post about my (former) evil printer that ate paper for sport!
There's going to be more Beauty on the blog too: I have way too many favorites when it comes to hair products, skin care products, makeup, etc. I actually began a blog about my beauty faves way back in 2003, but after a few months and a major life change, that idea got lost in the shuffle. Time to bring her back!
The latest posts will always be on the front page, and at the bottom you can hit "Next" and see more recent posts!
Clean and bright and happy and colorful and joyful! And cats! 😉
The Blog Help!
Special thanks to Katie and Forrest – the husband-and-wife team behind the blog Clarks Condensed! One of the many matching hats they wear together is their blogging service called The Blog Help. It's the perfect name for what they do, as they transferred my blog over from Blogger to WordPress (which won't mean anything to you if you're not a blogger, but trust me is not a fun task to do), and Forrest designed the awesome new logo for Pet Scribbles (above) as well as this cute button: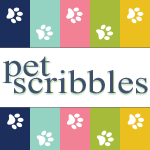 Love, love, love it!
I still have some tweaks and edits to make, and will be doing that ongoing with the hope that by January 1st, all is perfect! Well, as perfect as my imperfect crafty world usually is!
Hope you'll surf around and try out the new menus and galleries and such.
Let me know how you like it too!
Change is good! (Except if you're a cat.)
~Laura