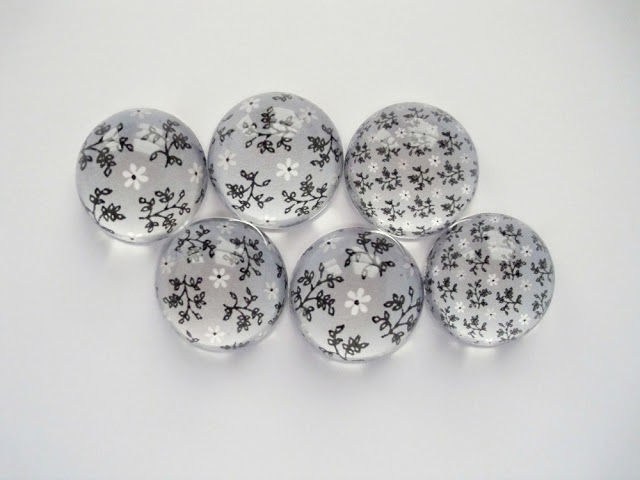 Gray and Black Floral Magnets, Set of 6, Retro Vintage Style

| © Pet Scribbles LLC
All of us, in many different ways and for many different reasons, are now into the full swing of the busy Autumn season. And October seems to already be completely filled up schedule-wise. My husband and I are busily planning to hold our second annual Oktoberfest party for the neighborhood in less than two weeks. The day after our Oktoberfest will be our 6th wedding anniversary, and is also the rain date for the Oktoberfest.
The Autumn season – usually right around mid-September – is always the signal that people are shopping much more in anticipation for the various holidays that occur between now and January 1st. My Etsy shop stats have shown me that I'm getting a lot more traffic than in the Summertime, and this was true in prior years too. And the special orders are starting to come in, from those savvy planners who want a custom made gift for someone special. (I wish I was a savvy planner like that too, but I always seem to be doing at least some of my gift shopping at the last minute every year.)
Pet Scribbles is my full-time business, and this is the season where lots of that business happens. It is an exciting time and a busy time. (And some of my fellow artists are in the same boat as me, plus have their own children to look after too. Quite honestly, I don't know how they do it or where they find those extra hours, as I definitely have none left!)
So my plan for this blog is to share something new here three times each week with you. But just in case there's an occasional lapse, you'll know where I am: making cards, gift tags, and magnets. (I'm also working on some fun projects to share with you to help you get ready for the holidays in a handmade, crafty sort of way, so stay tuned!)
In conclusion? Try and enjoy every moment of this gorgeous Autumn season, no matter how busy you are, because there's so much to be thankful for!
And now for some eye candy. 🙂 Here's some of the magnet gift sets that I just made this week . . .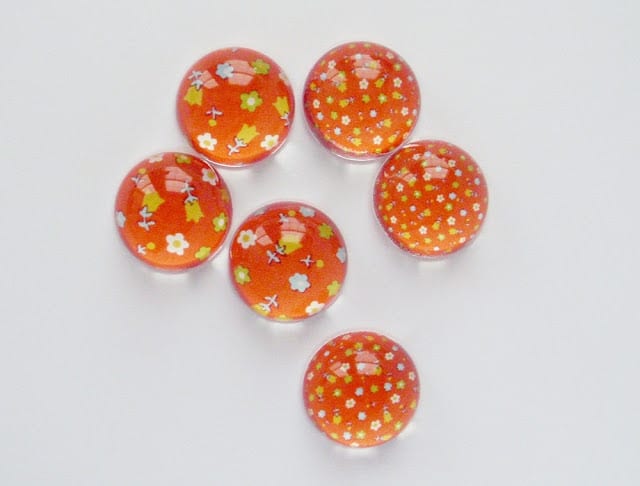 Red Floral Magnets, Set of 6, Retro Vintage Style

| © Pet Scribbles LLC
Gray Floral Magnets, Set of 7, Retro Vintage Style

| © Pet Scribbles LLC
Brown Floral Magnets, Set of 3, Retro Vintage Style

| © Pet Scribbles LLC
My acrylic bubble magnets are each 1-inch in diameter, about the size of a US quarter coin.
Happy Autumn!
~Laura