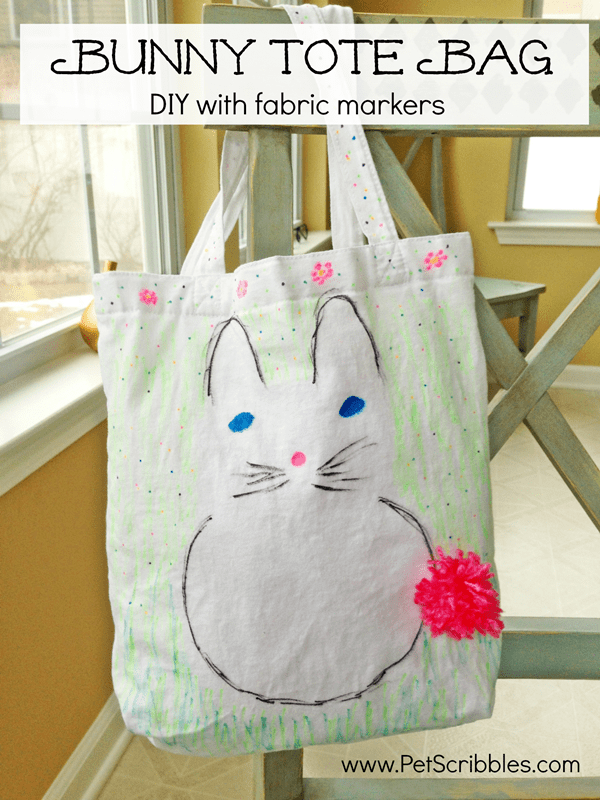 Disclosure: This post is sponsored by Udderly Smooth and iLoveToCreate. As always, this DIY and all of my opinions are most definitely my own!
Have you ever tried Udderly Smooth hand cream?
I've been using Udderly Smooth regularly since last Fall and love that it soothes my crafty hands while also not leaving an oily feel behind. I know that probably sounds like a commercial, but I think it's an important point. When I'm crafting, the last thing I want is to leave my fingerprints on my projects because of my hand lotion.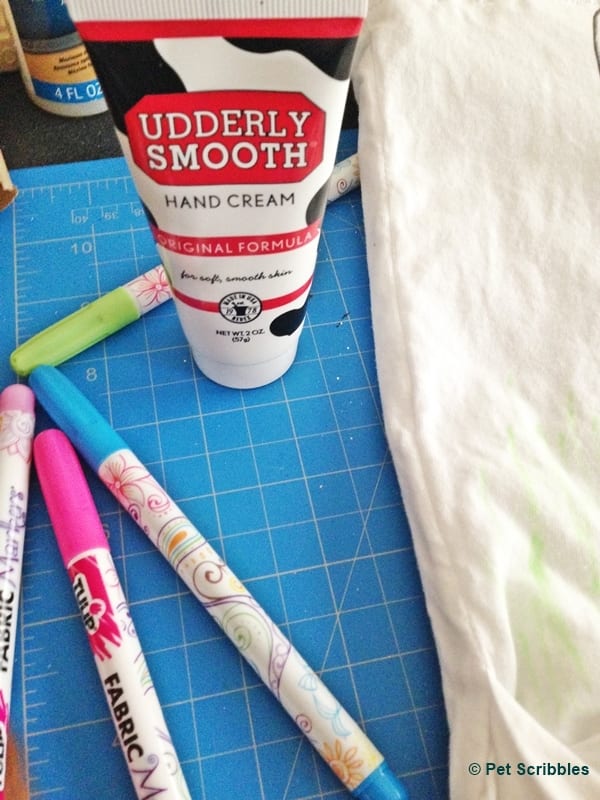 Udderly Smooth has actually replaced a hand cream that I've been using for the past several years, and I don't switch skincare products easily. That should tell you how much I love this stuff!
Tulip Fabric Markers
What's easier than using fabric paint? How about using fabric markers? They work just like the markers you're no doubt familiar with, and make creating your own custom designs super easy.
I got to play with this fabulous set of Tulip fabric markers from iLovetoCreate: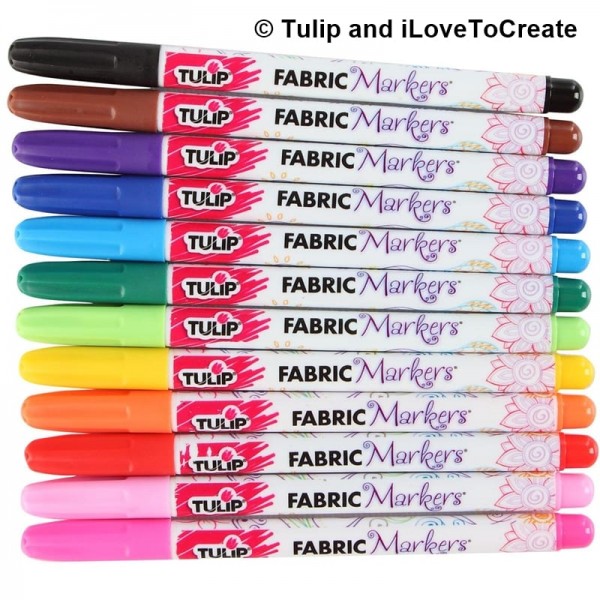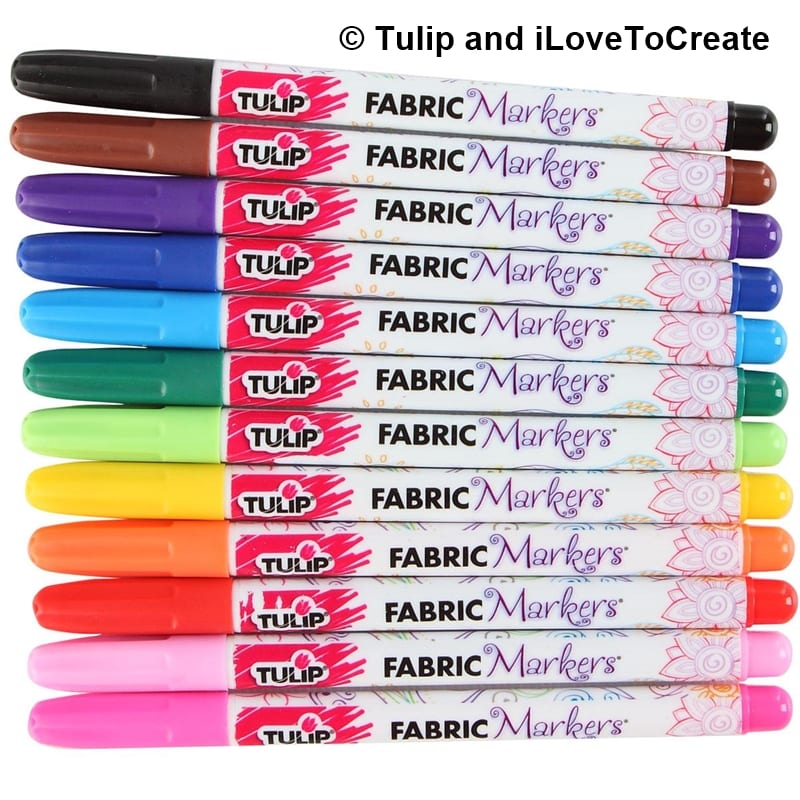 The colors are so pretty!
Click here to see helpful videos about these fabric markers.
For my bunny tote, I began with this small white cloth tote – a perfect blank canvas to do some freehand drawing!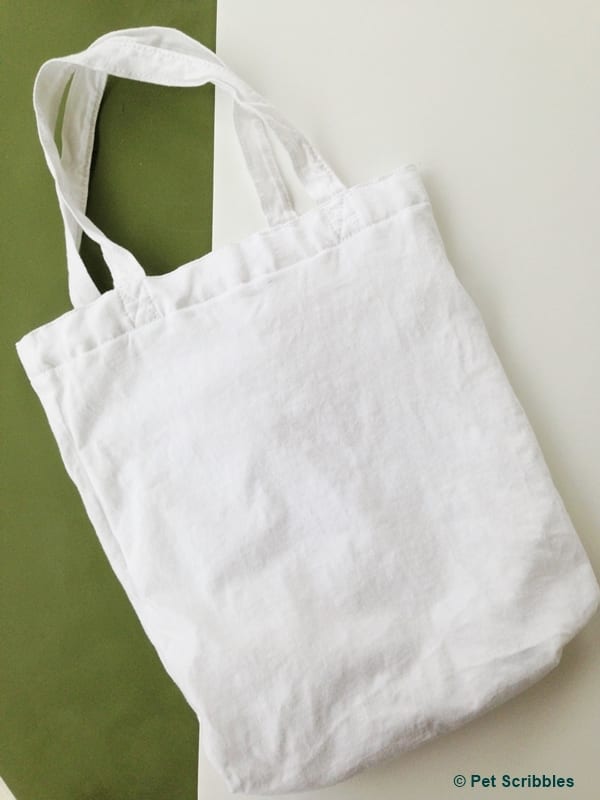 First, I stuck cardboard inside the tote, to prevent the colors from bleeding through to the other side.
I began by drawing a simple bunny with the black fabric marker, then added blue eyes, a pink nose and some black whiskers.
I shaded around the bunny with two different green shades at the bottom of the tote (to mimic grass that I imagine my bunny is hopping around in), and then used the lighter green around the bunny.
I made simple dots here and there over the green with the other bright colors. Here's an extreme close-up for you!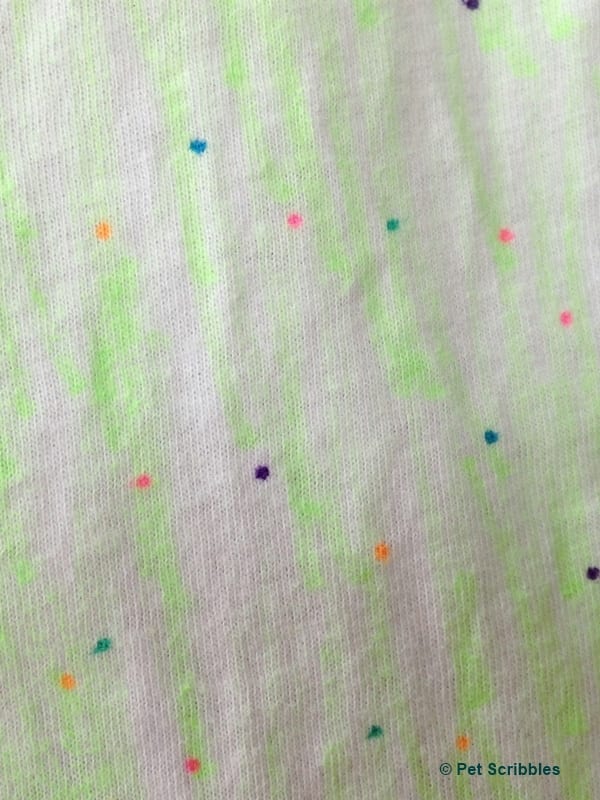 I added some pink flowers around the top as a border, and added more colorful dots around the flowers and on the cloth handles. The fabric marker colors are bright and vivid!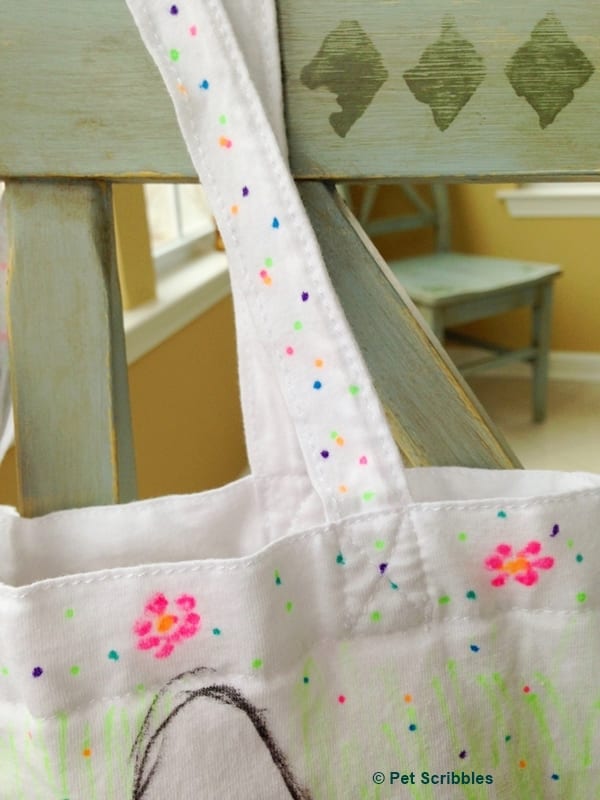 My bunny needed a tail, so why not make it a fun pom pom?
I attached the pom pom to the tote using Aleene's Fast Grab Tacky Glue.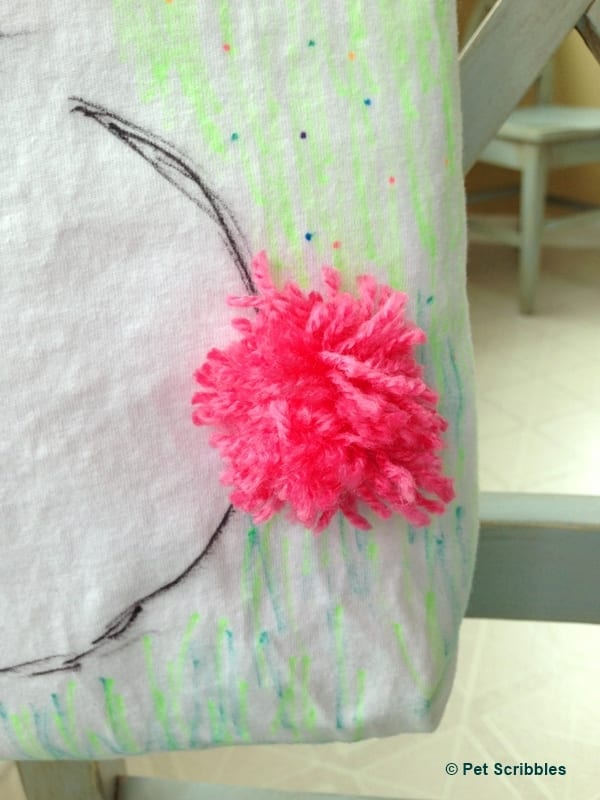 I don't normally draw freehand, so this was definitely challenging myself beyond my comfort zone. But you know what? I enjoyed every minute of it!
I think my bunny tote turned out pretty cute!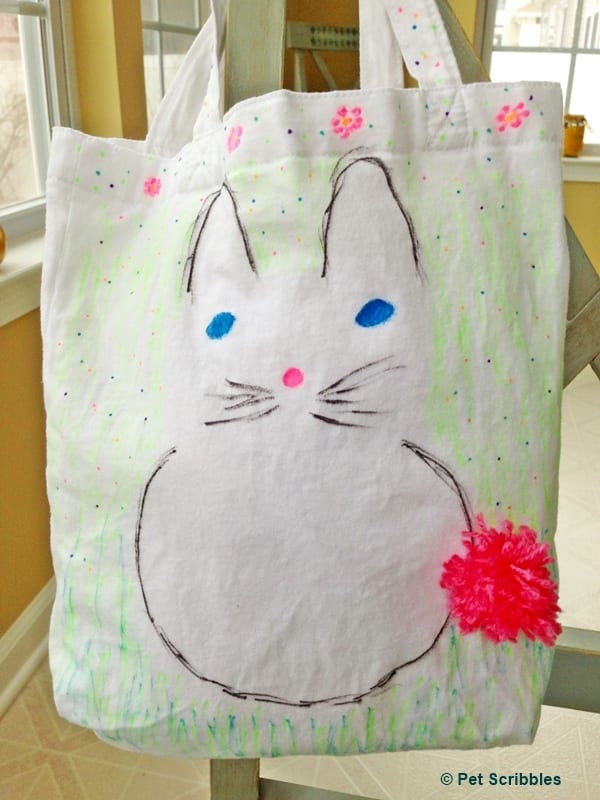 I have so many ideas for projects I want to make with these markers, so stay tuned!
Drawing freehand can be so relaxing and fun!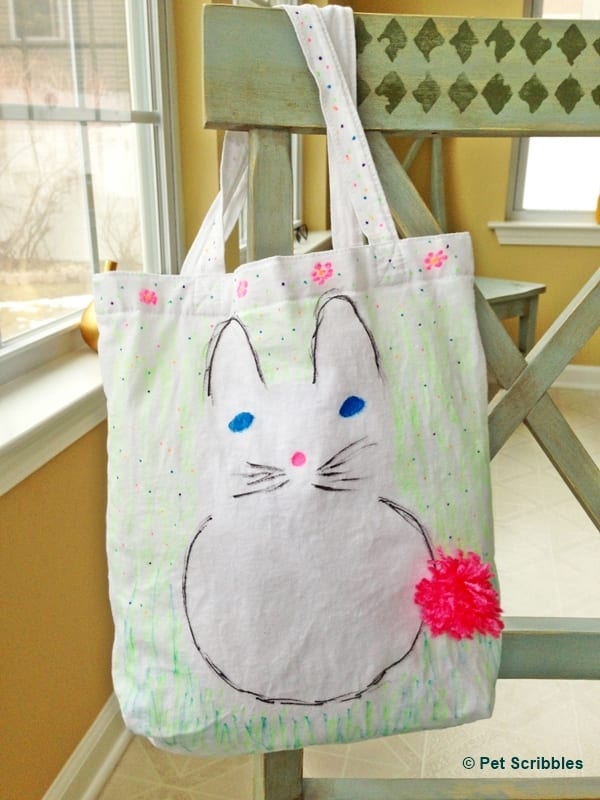 Happy crafting!
 ~Laura