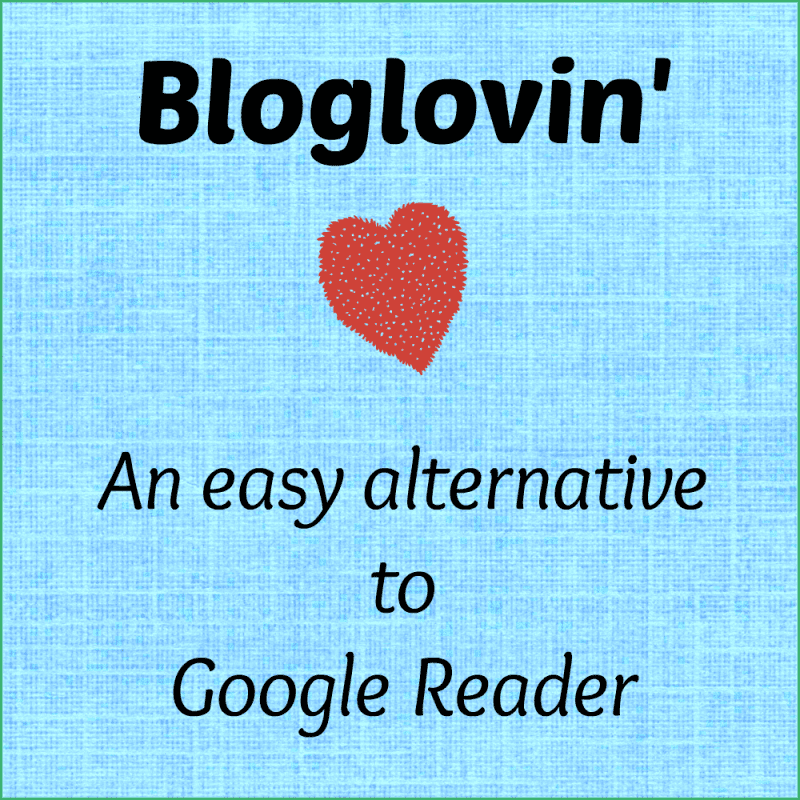 If you're a regular reader of blogs, you may have already seen this information shared and discussed, but for anyone who hasn't, I want to make sure that you – my awesome readers – see this.
As of July 1, 2013, Google Reader is going bye-bye, and the Google Friend Connect widget (which you can currently see on my sidebar of this blog) will not longer function either. Google is retiring these two features as they encourage everyone to use Google+ instead.
What this means for you – and for me – is that you need to choose another blog reader in order to not miss out on any of the blogs you currently follow via Google. I love having you visit regularly, as let's face it – I write my posts for you and want to make sure you can read and enjoy them!
So how do you pick a new blog reader?
There are many blog readers you can choose from, and a quick Google search, such as "alternatives to Google Reader" will give you a lot of helpful information and options.
After doing my own research, the blog reader that I chose is Bloglovin' . . .
There are several blog readers that you can choose to utilize, but I wanted to let you know that you can easily find me on Bloglovin' – and equally as important – you can find many of your favorite blogs on Bloglovin' as well, which is one of the reasons I chose to use Bloglovin' both for my own reading as well as sharing my blog posts.
You may have noticed this button (above) on my sidebar, and I'll be adding this to the bottom of my posts from now on too, just to make sure I don't lose any of you along the way.
I chose Bloglovin' to replace Google Reader because . . .
I love the clean and streamlined look to Bloglovin': 
Nothing feels cluttered, and the scrolling list of all the latest posts published by my favorite bloggers is easy to read. The scrolling list includes the title of the blog post, a picture, and a short summary of the blog post. This is handy as I currently follow a large amount of blogs, and by large I actually mean insanely huge number of blogs.
You can add any blogs to your Bloglovin' reader:
Bloglovin' isn't just restricted to those blogs already appearing on Bloglovin' – au contraire my dears – you can add any blog you want to your Bloglovin' reader.
Bloglovin' can easily import all of your blogs from Google Reader:
It's easy and takes only minutes. And by easy I mean that you don't have to be a tech expert to transfer all your favorites. If I can do it, anyone can do it!
You can put all of the blogs you love to read into categories:
One of the benefits of using Bloglovin' as my Google Reader replacement is that I can put put the blogs I read into handy categories, to better organize my reading. I just love that!
Bloglovin' works on your iPhone, iPad and Android devices:
Just add the free app to your mobile device and you're all set to read your blogs on the go, which can come in handy when stuck in long lines at the store or when waiting to pick up your kids from practice.
Bloglovin' emails you updates:
I love seeing the Bloglovin' email each morning, with the latest posts from my favorite bloggers! You can choose to get your emails once each day, or each time any of your favorite blogs has a new post, or you can choose not to receive any emails at all. I follow so many blogs, that I chose the once-a-day email. And if you choose and then don't like your choice? Just go into your account settings and switch it to something else!
If you want to learn more about Bloglovin' – and I hope that you do – click here.
~Laura

I'm not being sponsored to write this post. All opinions are strictly my own, and I'm sharing them with you because I hope you will follow me on Bloglovin'!