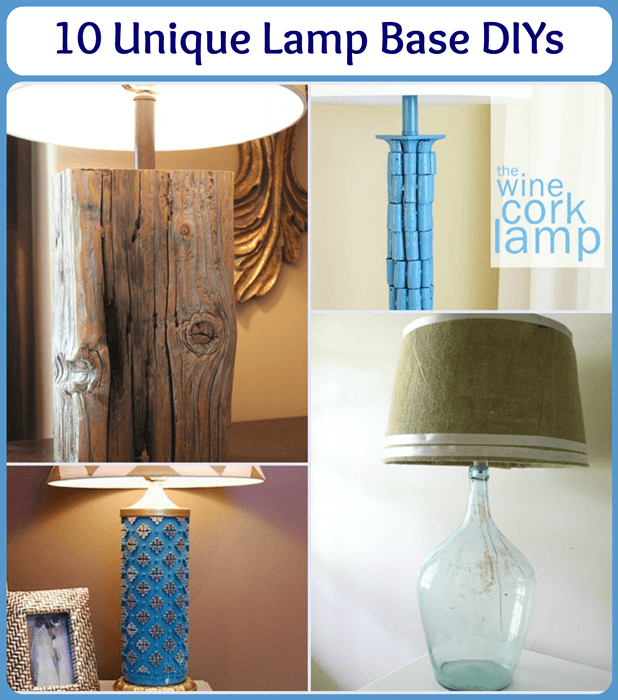 Buying a thrift store lamp and giving it a makeover is a popular theme on Pinterest. Mixed in with the simple makeovers are more complex lamp DIYs, where the maker creates a lamp out of something else. For example: wine bottles, reclaimed wood, teapots . . . you get the idea!
Here are 10 unique DIY projects to get your own creative juices flowing.
Please note: Each project below is specifically about the lamp itself, not the shade.
10 Unique Lamp Makeovers!
Make over a lamp with wine corks!
Craft a chandelier out of cardboard!
A wallpaper cylinder becomes a lighted conversation piece!
Craft boxes stack up quite nicely!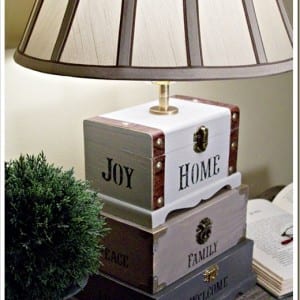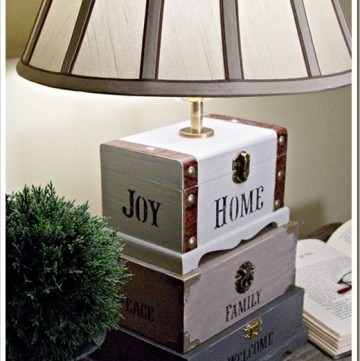 Colorful wooden beads help match any lamp to its surroundings perfectly!
Create your own table lamps out of ornate candlesticks!
An old music stand becomes a trendy tripod lamp!
Have a collection of teapots? How about making them into a lamp?
A lamp from a wine bottle, made all the more special because it's a vintage find!
Want to see more? Check out my Lamp Makeovers board on Pinterest. You'll find a collection of lamp and lampshade makeovers, from simple projects to total transformations and everything in between! It's lamp eye candy just for you!
Happy crafting!