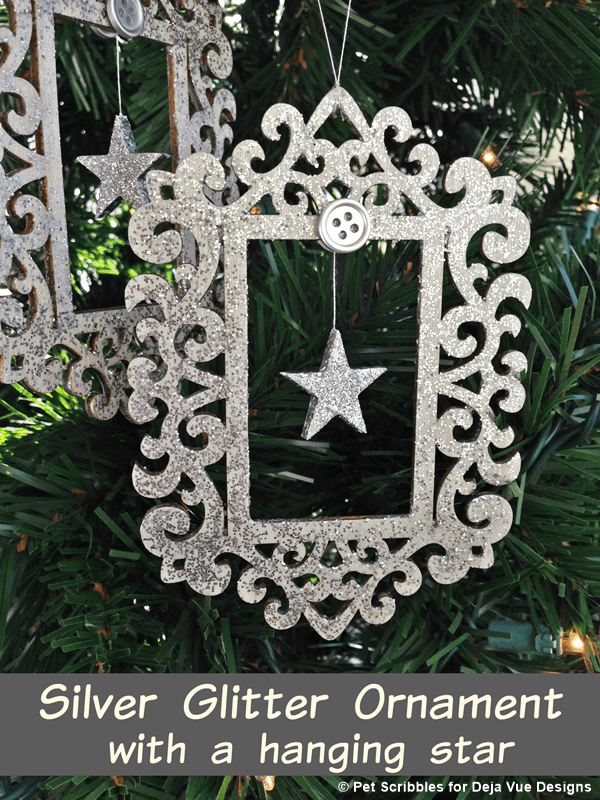 Have you seen these laser-cut, unfinished wood ornaments at Michaels?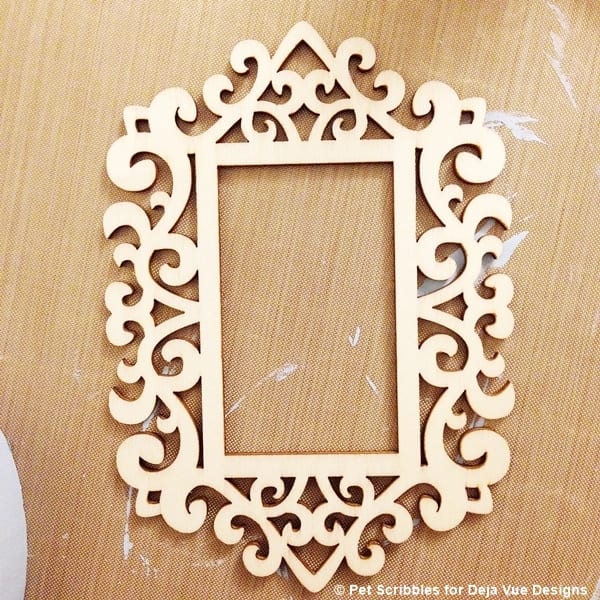 They come in various shapes, designs and sizes, ready to be decorated any way you can imagine!
In fact, you might remember the much larger laser-cut pieces that I turned into Faux Metal Wall Art back in August: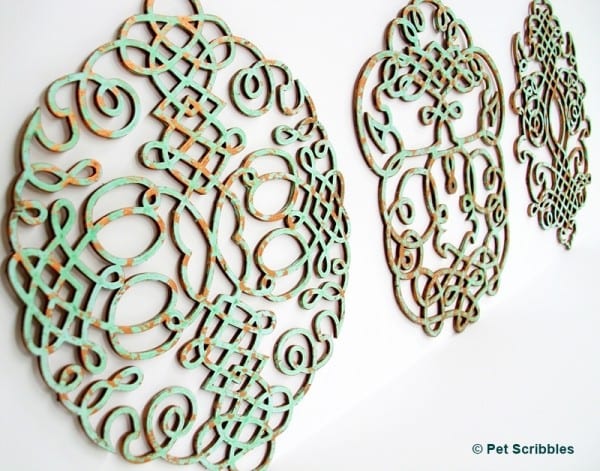 To make these sparkly tree ornaments, I painted the unfinished wood with both paint and a course, chunky glitter paint, which has larger bits of glitter in it than traditional glitter paint. (When it dries and sparkles, it reminds me a bit of glass glitter.)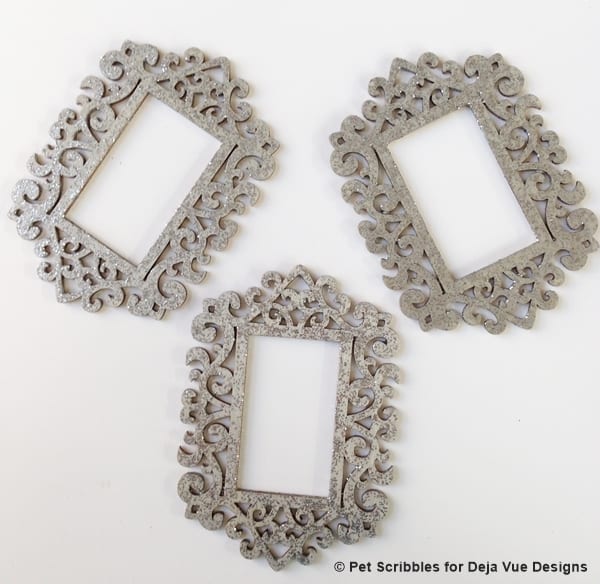 The hanging stars were easy to put together. The key is using adhesive-backed stars!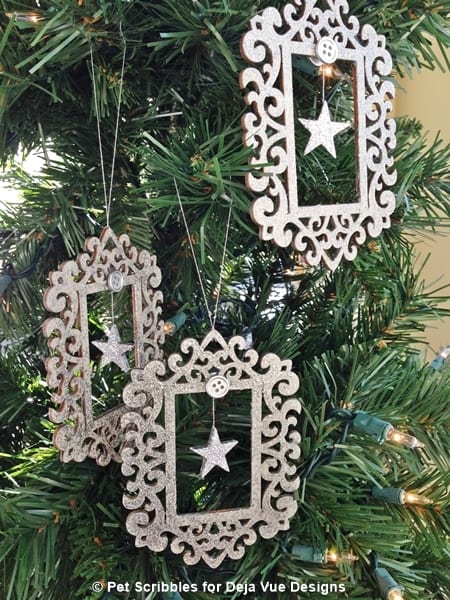 You can see my complete tutorial in my latest post over at Deja Vue Designs!
Click here:  DIY Silver Glitter Ornament
Happy holiday crafting!
~Laura