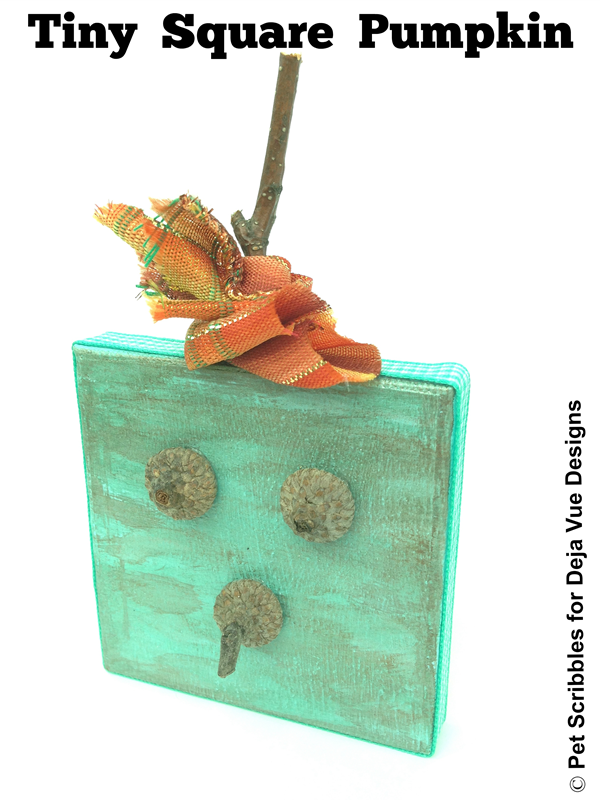 October 26, 2016:
This tutorial — originally from 2014 — has been completely updated here on Pet Scribbles for you!
This tiny square pumpkin is less than 3 inches tall and wide!
It's a cute little DIY Fall decoration that doesn't take long to create, and is a perfect "shelf sitter" decoration to keep up throughout the Fall season.
You can see my complete tutorial over at
Deja Vue Designs
.
It all starts with a miniature artist canvas that measures 2.75 inches square.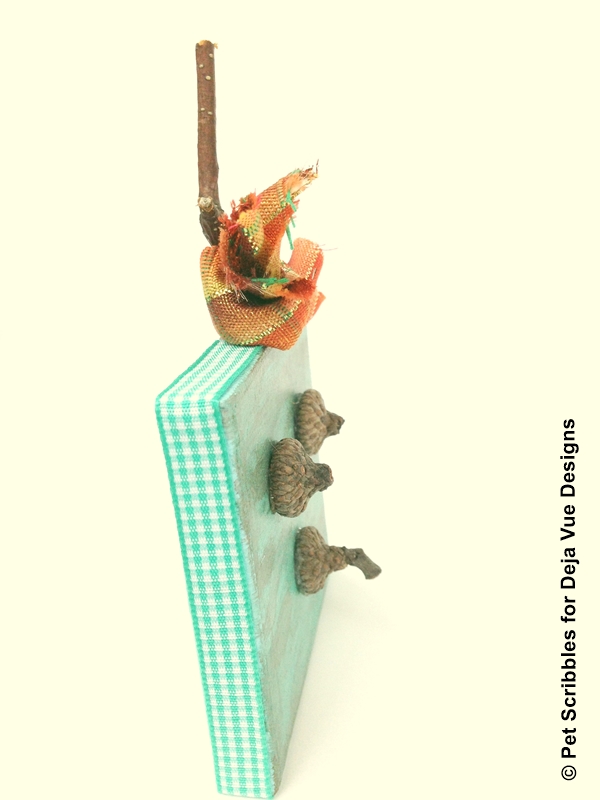 Happy Crafting!
~Laura